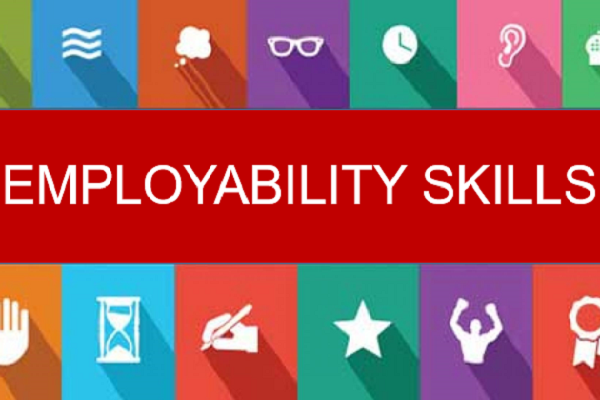 'Employability skills' is a buzzword that everyone from Ginny Rometty (CEO, IBM) to the World Economic Forum, is discussing. Colleges in India are updating their curriculum to inculcate more employability skills, while employers are re-training their employees to ensure their skills are on point.
If you research, employability skills are simple and commonplace. But since the focus on technical skills had become so high in the past few decades, these simple job skills became hard to find. Here are some of the top employability skills of the future –
– Complex Problem Solving

– Critical Thinking

– Creativity

– People Management

– Coordinating with Others

– Emotional Intelligence

– Judgment and Decision Making

– Service Orientation

– Negotiation

– Cognitive Flexibility
You will need to ensure that you have these employability skills along with technical skills. Sometimes these are called soft skills and career development skills. If you are still curious why they are important and why you cannot just survive dependent on your technical prowess, here is why –
Survive the competition – According to CMIE, more than 30 million youth are finding jobs in India as of February 2019. Millions of students graduate each year adding to this number and you will be just one of them. The competition is tough and employability skills are the only way to stand out from the crowd. A great way to create this distinction is by taking the AMCAT, it is an employability test that will prove to your employers that you are skilled in particular job skills.
Help you earn more – Employability skills make you a more productive employee, and employers are ready to pay for more productivity. If you were to earn an average of 30k per month, making sure you have great job skills will enhance that figure by at least 5k per month. Additionally, you can work on getting skill certifications in your chosen industry and put them in your resume to get a better pay package. The more you improve in displaying your employability skills, the more employers are ready to pay you!
Achieve career goals faster – The goal for most employees is to get a pay hike each year and get a promotion at least every three years; even lesser if they are working for start-ups. Whether you are a fresher or an experienced employee, it is good to have career goals. Employability skills will only enhance your value to your employer who will be ready to give you more responsibility. For example, job skills like people management and complex problem solving are critical for higher leadership positions.
Change careers easier – Employability skills are also called as transferable skills because they are core skills that can be applied to any career or job. For instance, creativity, communication and, negotiation are all skills that are not specific to just one job. You can use it everywhere to advance. Thus, in the future if you wish to move from an IT job to a project management role, these employability skills will come in handy.
To sustain in the long run – If you ask a 10th grader today what you wish to do in the future, the job may or may not even exist 10 years down the line! That has become the state of the world that no one can predict what new technology can disrupt the economy in the next 10 years. Already, production and manufacturing jobs are facing the brunt of artificial intelligence, tomorrow this may take over any other industry. This is why great employability skills will help you stick it out in the long run. It is the employability skills that make you human and a very productive human at that!
Do you know agree that employability skills are integral to career success? Take the AMCAT test today and get your employability score and use it on your resume to get awesome high-paying jobs! For more such job success tips follow our blog here.