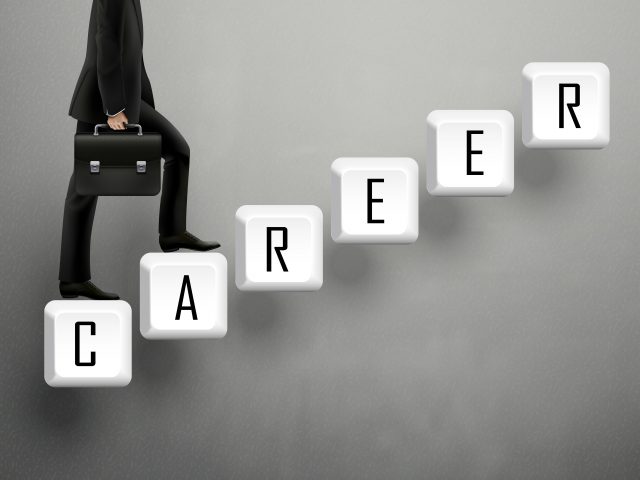 Out of common understanding, it is generally believed that only science based students have this wide spectrum of career choices to choose from. Career options for commerce and art students have always been wrongly observed to be few.
But contrary to the belief, there are many career options for commerce students looking for jobs after graduation. While higher studies definitely improve the credibility of a student as a job candidate, there is no dearth of jobs after graduation as well.
So, let's look at both the situations and jot down the possible career options for commerce students after graduation.
Career Options For Commerce Students
After Graduation
Banking
Students studying commerce have ample opportunities for jobs after graduation in the banking sector. While some of the private banks participate in campus recruitment, you have to fill up applications and sit for a competitive exam for most others including government banks.
In the banking sector, entry level jobs after graduation include (but not limited to)
– clerk,
– probationary officer,
– specialist officer,
– customer relationships officer,
and other similar posts. And if you are entering through bank exams, there are great chances of eventual promotions to higher posts if your performance is worth it.
Business Analyst
A business analyst analyzes a business or organization's model of working and its connection to technology based solutions. Other than having a degree in commerce, one needs to have good communication, presentation, and management skills to make a career as a business analyst.
You can look for AMCAT jobs after graduation or can get an MBA to start off as a business analyst in a better organization with a senior post and better salary.
Additional Read: Roles And Responsibilities In A Business Analyst Job
Government Jobs
The entry to government jobs after graduation is through competitive exams conducted by the government bodies of different states and the centre. Career options for commerce students in the government sector are pretty vast.
You can apply for the post of an accountant, project officer, BPO/KPO, account assistant, and various other banking and managerial jobs. The selection is through common competitive exams for graduates and job interviews for the final appointment.
While the above mentioned posts are core to commerce students, you can also apply for all posts that ask for an eligibility of a graduate irrespective of the stream and department in which the job opening exists. It includes postal jobs, railway jobs, airway jobs, etc.
Marketing & Sales
The entry level marketing & sales jobs are offered to commerce or business graduates. As most of the good jobs have an eligibility of post graduate degrees, career options for commerce graduates are pretty low here. But if you are willing to work your way through the process of gaining experience and getting better jobs, you can get into it.
To increase your chances of getting better jobs, apply for the AMCAT exam and get access to not only hundreds of AMCAT jobs but also get direct interview calls from reputed organizations in the industry.
Finance related jobs
Accounting jobs at financial firms is also one of the most preferred career options for commerce graduates. Other than that, you can also apply for other finance related jobs after graduation which includes jobs as tax consultants, stock broker, investment analyst, auditor, etc.
Insurance
Similar to banking jobs, but the stream is different in many ways and there are ample jobs after graduation. You can become an insurance agent and make your way to senior positions through excellence in performance. Insurance jobs are available both in the government and private sector.
Register yourself for AMCAT jobs and get limitless and exclusive opportunities for jobs after graduation.
After Post-Graduation
If one plans to study further, career options for commerce students multiplies manifold. As a commerce student you can build your career in the following fields:
Chartered Accountant
You can start your studies for chartered accountant just after your senior secondary exams. It can go simultaneously with your graduation. But if you focused just on your graduation, you can now consider applying for the various stages of exams to qualify as a chartered accountant. The process is pretty extensive but so is the career potential.
Company Secretary
Looking at the career options for commerce students, if there is anything that goes near the post of a chartered accountant, it is the post of a company secretary. The procedure is also similar. You need to sit for various stages of exams before you qualify as a company secretary and apply for jobs in the stream.
HR Manager
Instead of looking for jobs after graduation, you can explore other career options for commerce students. Other than opting for core commerce courses, you can also deviate from it. In fact, if you want to move to other career options, it is the perfect time to do so after graduation.
HR is one of the most preferred courses for commerce students after graduation. You can do masters in human resource and build your career accordingly.
Teaching
If you are looking for teaching jobs after graduation, you will have to either do bachelors in education (for school teaching) or do your masters and qualify the national eligibility test for university level teaching.
Here, you would be required to choose your specialization subject which you want to carry forward as your teaching subject. Teaching is often considered one of the safest career options for commerce and other streams.
Others
Yes, you have other options as well. In case you are looking for jobs right after you complete your graduation degree, you can look for AMCAT jobs. Otherwise, you have options to do a masters degree in any of the arts courses, if that's what you want to do.
Another option is to go for diplomas and certificate courses which add value to your resume and help you get better jobs in the market.
Conclusion
Career options for commerce students don't end here. There are hundreds of other jobs which commerce students can apply to but they might not be core to the commerce stream.
As a commerce student, you can explore different branches of arts and humanities as well. But that's only when you have the passion to do so as most of the jobs are skill based.
Also Read: Skills required to have a successful career in Non-IT jobs.