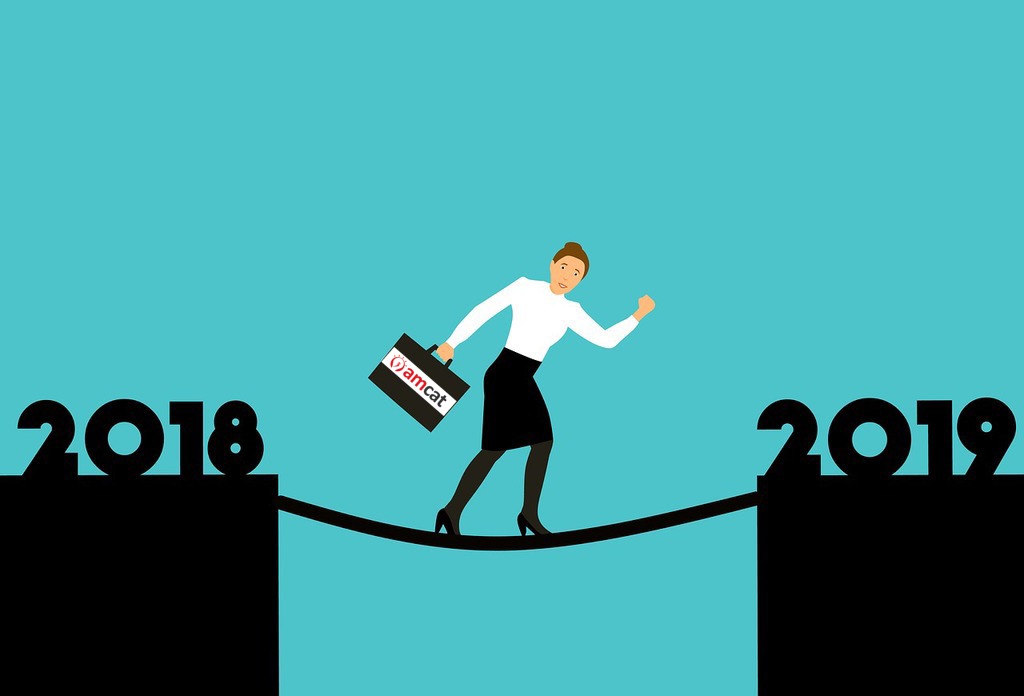 Finding jobs in 2019 must surely be one of the new year's resolutions for many students. And not just for those who'd complete their graduation in 2019, but also those who are still seeking for the one that fits their skills and interest area.
If you are either of the two then we have some very useful tips to prepare yourself to find yourself jobs in 2019.
These tips are basically the factors you'd have to keep in mind while searching, applying, and preparing for jobs in your domain. So, without any futherado, let's get started with what to look out for in order to find jobs in 2019;
Increased competition
Population is a major factor in India and, because of that, finding jobs in India gets a lot tougher. Currently, more than 50% of our population is under the age of 25 and every year lakhs of student graduate from colleges across India.
Unfortunately, the corresponding increase in fresher jobs in 2019 might not be equal. So, as a fresher, you will not just compete with your batch of students but also the previous batches.
The competition means that you cannot take your job search lightly and need to be focused on what you want and how you are going to get it.
More job profiles
The type of jobs in 2019 has exploded into more than just tech jobs or engineering jobs. Students today have the opportunity to get into any career and be successful at it.
The traditional jobs like that of a software engineer still exist, but there is a wide variety of jobs like bloggers, digital marketers, fitness instructors, etc. that are available too as fresher jobs. You need to be smart about what kind of job profile you should be applying to, as that should depend on your skills and interest, and not merely your academic background.
Understand how the job search has changed
Earlier you depended on newspapers or word of mouth to land a job, but the search for jobs in 2019 has changed drastically. You can find jobs through campus recruitment, social media channels, etc.
One of the most effective off-campus placement method today is taking the AMCAT exam. Accepted by 700+ companies across the country, an amcat score can get you interview calls at some of the top MNCs.
This means you need to be more aware of the job search process and familiarise yourself with it. Information is free today; it depends on you to make it work for you! One of the best career building tips we can offer is to start early. Start as early as the 1st year and focus on what you want.
More preparation required
Jobs in 2019 are hard to come by, and you can imagine that if every job opening gets over 200 applicants, the screening process is going to be harder. You will need to go through 4-5 interviews at the least to land fresher jobs in 2019.
This means you need to work harder and prepare more than your seniors. You will have to prepare for all stages of the interview process like aptitude tests, group discussions, and personal interviews.
You will need to start practicing right away and not leave it to the last minute.
Increase in tools to help you
If all this talk about preparing for a tough battle for jobs in 2019 scares you then there is one good news! You have more tools than ever to help you get prepared for your job search.
For instance, you have the Mock AI that will help you get prepared for job interviews by giving you feedback on how you will perform in mock interviews. You have English Certifications, and Technical Certifications that you can take from the comfort of your home and that will make your CV more valuable.
Not just that, you have the PrepAMCAT that will help you prepare for the amcat exam that will differentiate you from the rest of the crowd.
Conclusion
With all these factors in the picture, having an amcat score in hand is the best move you can make before the year ends. Even the past trends have shown that now (Dec-Jan months) is the aptest time to take the amcat exam. Read this blog to know more.
Also, the fact that amcat helps in assessing the skill and personality of a candidate, makes it a much better and relevant platform to find yourself a job that fits you the best.
So, what are you waiting for!? 2019 is here already. Schedule your AMCAT today and get started with applying to jobs in 2019.