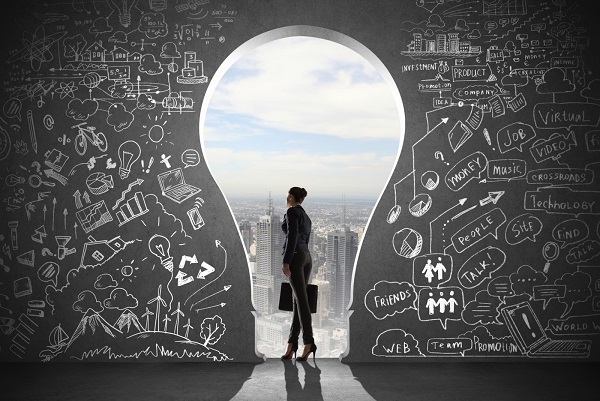 Business Development Jobs are always in high demand, and why not?! Business Development is one of the most sought-after fields for fresh graduates. It gives them an opportunity to exercise their sales and marketing skills. However, while Business Development is an important field, it has many sub-areas. And, today we will focus on four main areas which will be in high-demand in 2019 and set you up for the long run.
Account Manager
One of the primary Business Development jobs, Account Managers are the backbone of any industry and are thus in high demand. They are responsible for the management of sales and ensuring a healthy, growing relationship with the customers.
As an Account Manager, you would be expected to maintain the Company's existing client list. You would also have to ensure that they are still engaged to the products and the company. You would also be expected to identify new opportunities and turn them into successful ventures.
Account Managers are also expected to be the main interface between the sales team of the company and the customer and have to ensure that things are running smoothly. Including, ensuring that any conflicts with the clients are sorted out immediately and their demands are met with satisfaction.
The pay for an Account Manager varies from Rs 5.5 LPA to 7 LPA and is thus one of the highest paying Business Development jobs around.
Relationship Manager
Building a relationship with any potential client is not the hardest part but preserving that relationship is. And, a Relationship Manager needs to play from both sides to identify the needs of the clients and build them in the company's folds.
A Relationship Manager also needs to keep his one eye on the competitors; learn from their strengths and mistakes and find ways to do better than them. And, to do so, the first step would be to identify key clients and approach them; addressing their needs. Once there, a Relationship Manager would have to work to develop plans to understand the needs of the customers and address them.
Of all the Business Development Jobs, being a Relationship Manager can be both rewarding and terrifying. You would always need to ensure the image of the company is not maligned. Also, you would have to work to the best of your capabilities to build and maintain a positive image for the company.
The pay of a Relationship Manager can be Rs 3.7 LPA to 5.8 LPA.
Inside Sales Manager
Identifying, setting and tracking the sales target – the job description of an Inside Sales Manager. Inside Sales Manager happens to be one of the most exciting Business Development jobs. It deals with not just managing the Inside Sales team but also working with potential clients.
As an Inside Sales Manager, you would get to suggest and implement changes in the sales and administration process for better customer satisfaction. You can also use the suggestions made by customers or their feedback report. And also generate ideas on how the product can be more interactive and what features to particularly work on.
An Inside Sales Manager needs to be an expert in discovering new methods to keep the customer engaged.
The pay for it is Rs 3.7 LPA to 6 LPA.
Market Development Manager
One of the most important Business Development jobs, a Market Development Manager works most directly to increase the profit of the company and increase the number of sales and customers.
A Market Development Manager needs to research potential clients, reach out to them and pitch in sales ideas. Of course, great Communication Skills are important to succeed in this job. As are people's skills and representation skills.
While spearheading the marketing department and looking after its development, a Market Development Manager also needs to work on promotional materials and understand the nerves of the market.
The salary of a Market Development Manager might vary from Rs 4.2 LPA to 5.5 LPA.
Business Development jobs don't necessarily ask for a specific degree. However, they do ask for hands-on experience in dealing with clients. Also, having a head for what works in the market and what doesn't works well too. And, as the years progress and companies expand their roots, the number of good Business Development jobs will only go up.
So, get set to apply for the best Business Development jobs in the country with AMCAT. Just schedule your AMCAT test and watch as numerous Business Development opportunities unfold in front of you.