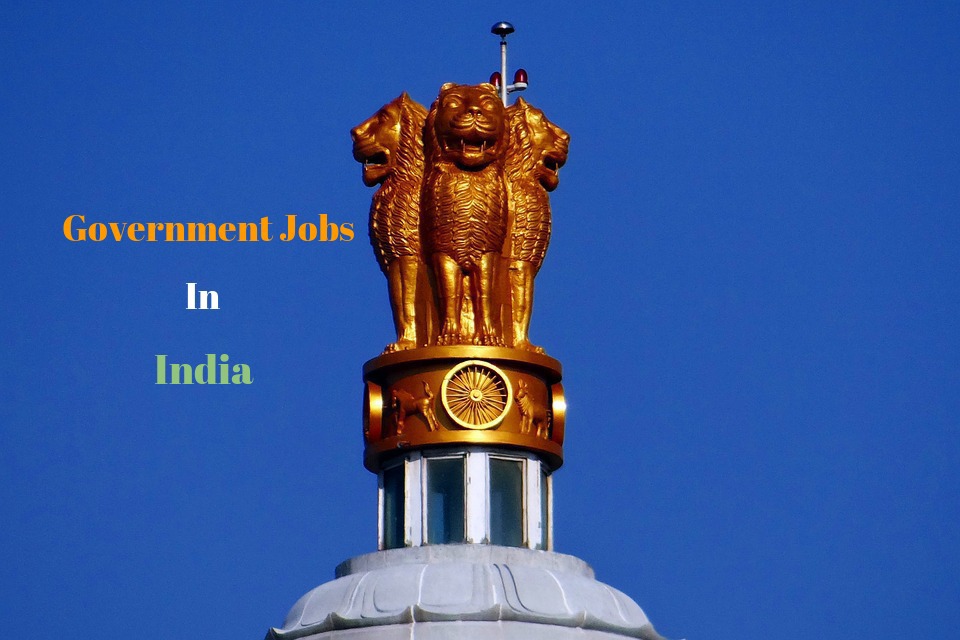 The desirability for government jobs in India is something that needs no enlightenment. There are reasons more than one as to why job seekers yearn for a job in the government sector. To count a few, government sector jobs provide a sense of security, are not social life killers, and offer loads of other benefits.
And, of course, there's significantly improved salary packages in government jobs in India after the new pay commission been applied.
Money, of course, happens to be one of the most important aspects candidates look for in a job.  All in all, government jobs in India are well-paid and offer more stable income than their private-sector counterparts.
Government Jobs are available in almost all industries and sectors but some of them offer more than others.
Here is a list of some of the highest paying government jobs in India:
Civil Services
Jobs included under civil services aren't just the most paid government jobs in India, but also the most respectable ones. The major categories which come under the broad umbrella of civil services are:
Indian Administrative Services
Indian Police Service
Indian Foreign Service
Indian Forest Service
Indian Information Service
There are other jobs under Central Services which you can apply for in order of preference. The selection is based on an entrance test followed by an interview conducted by the UPSC. Given the position offered, the exam is also one of the most difficult exams in the country to be cracked. There are also limited attempts based on the category of the candidate.
The salary of a civil servant starts from around 50,000INR excluding all the unmatched benefits that come along which include accommodation (government bungalows), a vehicle with chauffeur, subsidized electricity, and other services, further studies at government sponsorship, etc.
Defense Jobs
It is no hidden fact that for a job in defense and security services, one needs to have courage, seamless love for the nation, and the mindset to go extremes for the country's pride; other than required caliber and qualifications, of course. Defense jobs include jobs in the Indian Army, Navy, Coastguard, and Airforce.
The recruitment is done through all India examinations through the National Defence Academy, Naval Defence Academy, and Combined Defence Service Examination. Out of all jobs in the Indian security services, pilots and navy officers earn the most.
Public Sector Units
The public sector unit includes state-owned companies like BHEL, NTPC, ONGC, etc. These companies offer thousands of jobs every year under various categories and groups. Being centrally controlled units, the employees of these companies are offered good pay and almost all facilities that are available to government servants.
The jobs and pay scale vary as per the related industry and position of the employee. Though the pay is best in the related industry, now privately-owned firms are also competing significantly in order to attract talent.
Also Read: Top 10 Government jobs Every Fresher Should Apply For
Teaching Jobs
Teaching jobs can be broadly divided into two categories; namely, school teaching and university or college level teaching. While school teaching pays well, you have limited options to grow within the job. University level teachers can further be promoted to associate, lecturers, and even professors. Also, there is limited work pressure in university-level teaching when compared to the other.
For school teaching in India, one needs to have a B.ed degree and clear CTET for the first level and then there are several narrowing down exams based on the type of school. If you wish to apply to colleges, you will need to clear the National Eligibility Test in the relevant subject. In addition, Ph.D. is also desired by colleges to make their choice easier.
Banking Jobs
One of the most popular government jobs in India, especially, among the youth are the ones in the banking sector. It is pretty much obvious given the pay-scale and work pressure. Though banking job is demanding, it is easier in government sector than in private sector given the level of reliability and responsibilities.
Bank PO for various banks is one of the most applied government jobs in India. You need to have a mathematics base and clear the Bank PO exam to get an entry-level job as a probationary officer in one of the publicly owned banks.
Railways 
Railways is one industry where the government has its monopoly. All jobs in railways are government jobs except the ones outsourced recently. Of most of the railway staff, the engineers and high-level officers are the most paid ones.
Doctors
It is of normal consideration that Doctors do not seek to get into government service as much as other professionals do. But that's not true. Doctors in government hospitals and other institutions are offered hefty paychecks and other facilities.
After a certain period of time, Doctors can practice privately as well. So, that's a cherry on the cake. Not only do government pays you for your service, but you earn from your reputation of being a doctor at a government hospital.
State Service Commission
While most candidates have their preference to get a central government job, some choose to stick to state-based jobs so that they can work from their own state. Limited openings in central jobs are also a reason why state government jobs in India are so popular. And the salary package pretty much competes with central government jobs, even though not equal.
A State Service Commission is conducted every year and based on the results one can get a job in one of the groups or sectors differentiated by the commission. The eligibility criteria of SSC depend on the group under which the job is categorized. Even candidates who have just passed their senior secondary exams are eligible to apply for certain jobs under SSC.
Conclusion
The road isn't less traveled but still isn't easy to get through. The eligibility criteria are pretty much uncomplicated and graduates in any stream can apply for most of the jobs, unless you are applying for specialized jobs like engineers, doctors, or scientists. Putting it concisely, preparing smartly for the entrance exams and excelling in the interview are the only ways to help you get government jobs in India.