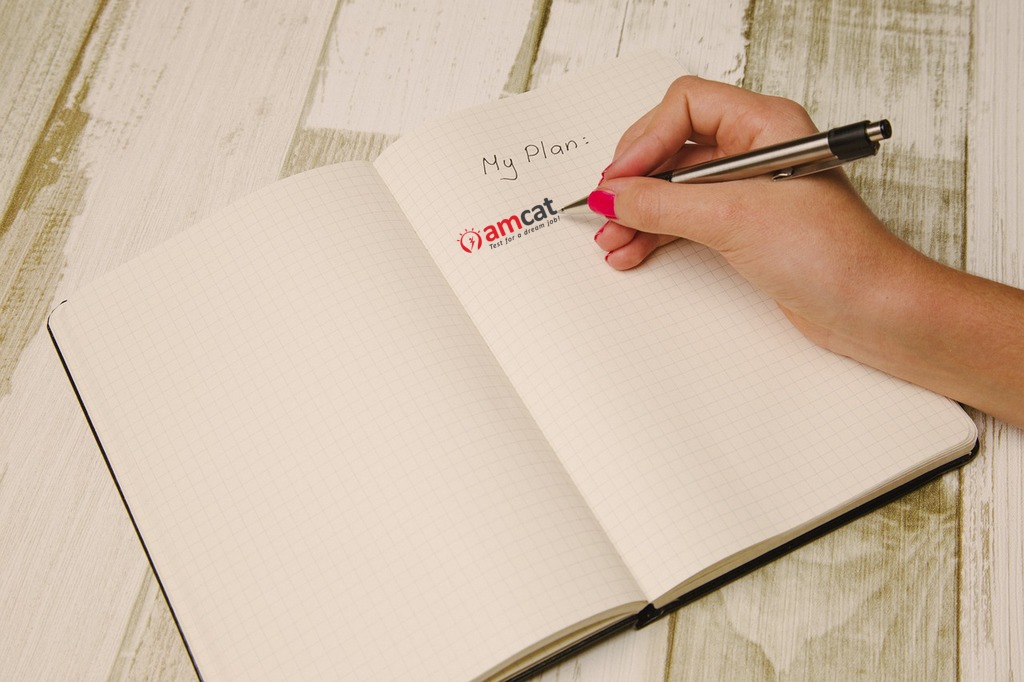 Career Management sounds like a very fancy specialization in an MBA course! Well, yes, career management is often taken as a specialty of Human Resource Managers. However, it actually means the active management of your own career.
You might wonder that currently, you are just trying to find your first job (or are in your first job) then why would do you need career management?
Career Management is not time specific. It is managing your entire career which means you can do it many years before even starting your career!
It is the combination of planning ahead and implementing those changes to enjoy career success.
Special Offer: Get AMCAT at just Rs.949/-. Use Code BLOG2019 at payment page. Hurry! code valid till 31st March 2019 only. Register Now.
The goal of career management is the fulfillment of –
Personal ambition
Work-life balance
Financial security
Career ambition
Careers don't just happen. The most successful executives in the world have done a bit of both career management and have experienced luck.
But if you are not managing your career, then you will likely not get lucky consistently.
We have put together a basic guide on how to start with the steps of career management and ensure that it gets converted to career success –
Step 1: Check where you stand – This is the most important step of career management as it involves self-evaluation. You have to analyze what you want to do, whether it is a dream career or hobby or passion. You need to analyze what your current skill sets are, plus you also need to assess your financial, emotional and, physical condition.
The best way to start is by writing all these down. You can use the SWOT theory of Strengths, Weaknesses, Opportunities and, Threat to do this mapping of your current situation.
Step 2: Exploring what you want to do next – This might seem like a simple action goal, but it is not. Career management is not just about having one goal and achieving; it is about evaluating your options and ensuring you are picking up the right goal for yourself.
In this step, you have to list out several plans about career and even multiple career options. For example, if you have excellent communication skills, then you can use it in various areas like sales, marketing, public relations, writing, creative script, movie writing, etc.
You can use the same skills for multiple career options, and that is what you need to list out and choose a few of them.
Step 3: Planning for all the options – Career management is complicated because it is not driven by emotion, it is a very practical method of working things out. From the previous step, you will have a list of careers or job profiles that are exciting.
You will need to start researching all of them, see where they overlap, what other skills are included for each of them and how to begin careers in them. You can get feedback from people who are pursuing these careers or get information online.
This step is critical when you are especially in the middle of your career and planning to shift careers. You have to get all, and if you don't then you are going to fail in the next few steps!
Step 4: Gaining competence for the options – Hopefully, you will have narrowed down one career option after all the information in the previous step.
Now, the next step is to start making yourself competent in getting this job role.
Career Management is as much about action, as about planning. You will have to write exams like AMCAT Exam which is a fantastic way of assessing your employability skills and showcasing them to your future employers.
You can also get AMCAT certifications, to learn and write it on your resume.
Whatever it is you need, from making a resume to learning new things this is the step of career management that will directly impact your career success.
Step 5: Assessment of action – You might think that you have taken all the necessary steps of career management properly so this one should anyway be successful!
But that is not how it works; this is where luck plays a major role.
Even after putting in all the effort you may realize that you are not cut out for the particular job, or the industry is in a terrible place, or your company is not doing well, or you are not able to perform. Multiple things can take place that are out of your hand.
This is the final step in career management where you understand how things are, and what you can do to better them. Based on your assessment, you can restart the cycle of career management!
Career Management is not for the faint-hearted! It is not for people who say 'koi bhi job chalega' (any job will do), it is for people who have a vision for career success and who are ready to make the effort and wait and say 'apna time ayega' (my time will come)!
If you want more direction in your career management, write into us in the comments below.
Special Offer: Get AMCAT at just Rs.949/-. Use Code BLOG2019 at payment page. Hurry! code valid till 31st March 2019 only. Register Now.