The housekeeping attendant in the Tourism and Hospitality industry is a professional who performs routine duties to maintain public areas, guestrooms and the restrooms in a clean and orderly manner, under the supervision of the housekeeping supervisor. The individual must know how to use manual tools to sweep, scrub, mop, wipe and dispose waste. He/she should also be able to address guest requests and problems and is expected to maintain a flexible schedule throughout weekends and holidays.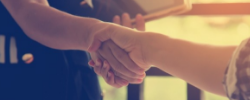 Job Role and Responsibilities
The job requires the individual to have physical fitness, good moral character, pleasing deportment, healthy habits, good grooming and commitment. Apart from receiving work assignments, keys and supplies from the supervisor, the individual must also: Clean rooms, carpets, furniture, floor corridors and restrooms or perform any combination of the following duties. Primary responsibilities and tasks of a Housekeeping Attendant include:
Follow the standard operating procedures.
Attend to guest requests /guest complaints in the area assigned to him.
Cleanliness and maintenance of his work area.
Maintain housekeeping carts and inventory.
Report missing/found articles to the housekeeping supervisors.
Take up any tasks assigned by the supervisors as and when needed.
Check for items that are not operable and/or in need of repair and reports such items to the Housekeeping Supervisor.
Competencies and Skills Required
The ideal individual for housekeeping must be friendly, caring and always willing to put in an extra effort and time when required with the passion to serve customers. Some competencies that recruiters demand while hiring housekeeping staff are:
Physical mobility as well as mental stamina.
Individual must be able to follow instructions and take responsibility.
Must have attention to detail with a professional attitude.
Must possess great customer service skills.
Must be able to multi-task for the benefit of quality services.
Must know how to use and operate housekeeping equipment.
Must be able to work efficiently and independently with minimal supervision.
Minimum educational qualifications required: Preferably primary education / High school diploma or equivalent.
Manage relationships with co-workers.