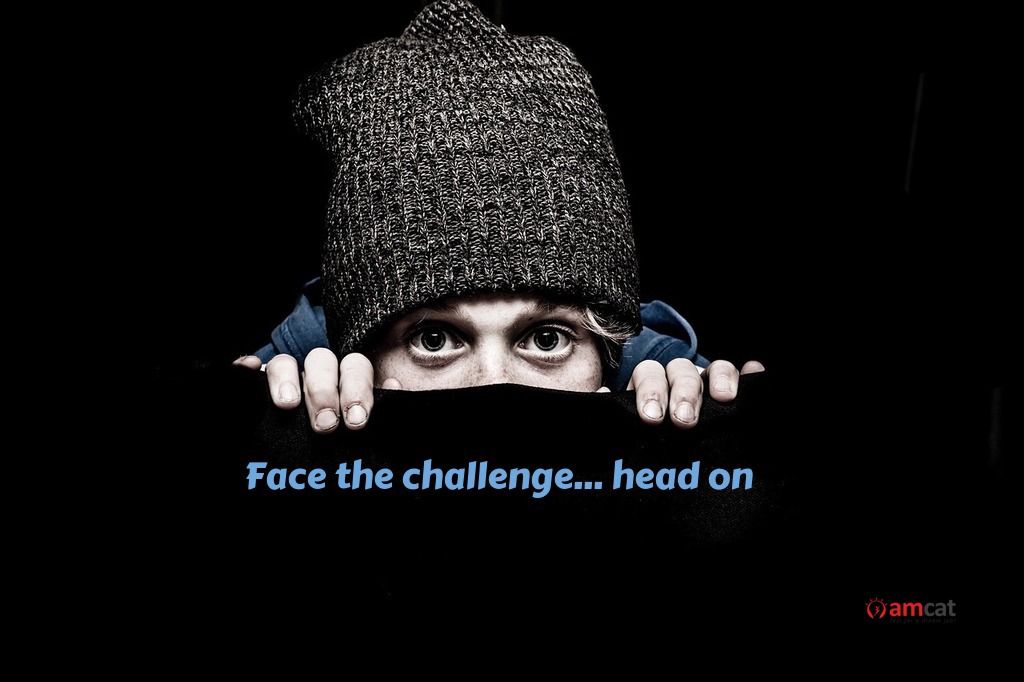 Job interviews can be stressful, and every candidate turns up with strategies of their own to win this battle. But all interview strategies go into stagnation for candidates that have an introvert personality.
The whole one-on-one interview process favors the extroverted as they are charismatic, can think on their toes and, woo just about anyone with their spontaneity.
Well, the introverted must not feel despair. You can also ace the interviews with well-thought-out and planned interview strategies.
For introverts, it is particularly essential to spend some time in interview preparation because self-promotion and publicizing doesn't come naturally to you.
It's the best to go into interviews with a mental list of all the points you want to talk about, along with all the necessary details of the company and the profile in question.
Special Offer: Get AMCAT at just Rs.949/-. Use Code BLOG2019 at payment page. Hurry! code valid till 31st March 2019 only. Register Now.
The purpose of this article is to list down some interview strategies specially meant for introverts. So, let's dig in;
Interview strategies for introverts
First of all, do not shy away from your introversion. Turn your weakness into a strength at the job interviews. Before you walk in that interview room, think of all the good things that have happened to you because of your self-effacing and reserved nature.
Besides, here are some interview strategies and job interview tips to help you shine at the interviews.
Prepare for the interview
It goes without saying. Without a solid interview preparation, you do not stand a single chance of being hired. Begin by researching the company inside out that means going beyond their official website. Take a look at their social media accounts, recent media placements and press releases, and review sites such as Glassdoor.
Try to speak to someone who is already working at the organization to get a sense of the company culture, history and hierarchy.
Also, take a good look at your resume. Think of work-life examples that illustrate your achievements, qualifications, and work experience. Do not forget to research common interview questions.
Practice mock interview
About common interview questions, you must definitely prepare for them. Since freestyling your way to an answer isn't your cup of tea, so do not put yourself in that position.
One of the best interview strategies for introverts is to practice the typical interview questions again and again.
Stand in front of the mirror or practice a mock interview with a friend. This might make you cringe at first but it will eventually strengthen your interviewing skills.
For this, almost real-like mock interview experience, try Mock AI. It is the latest interview preparation tool provided by AMCAT for students. It uses Machine Learning and Artificial Intelligence to review your body language, facial expressions, and voice modulation to provide contrastive feedback.
You can practice mock interviews with Mock AI to identify to strengths and weakness to get interview ready.
Additional Read: All You Need To Know About AMCAT Mock AI
Have stalling techniques at hand
Consider how you will handle being caught off-guard with questions that you have no idea about. Firstly, do not panic or make a blank face because we have interview strategies to pull you out of such sticky situations.
Even after a lot of practice, you can be subject to some unanticipated interview questions. Do not be afraid to take a moment before you answer.
This is an opportunity to demonstrate how you use your critical thinking skills in order to deal with challenges. A late but thoughtful response is far more impressive than a quick, generic one.
Prepare for small talk
Small talk is not so small when it comes to interviews. Remember, first impressions are always formed based on these small talks. So, you might as well include this in your interview preparation process.
Come prepared with a line or two about the weather or some praise about the office décor or just about anything that can make for the healthy start of the interview.
Before you follow any interview strategies or job interview tips, remember being an introvert isn't your weakness. Rather some of the most important introvert qualities are essential for company success.
You must know that introverts are typically detail-oriented, creative, thoughtful, and work well both independently and collaboratively. If given some time to prepare, introverts can outshine most others in meetings and presentations.
However, it is better to be prepared than cut a sorry figure.
So, try Mock AI today to facilitate your interview preparation process. Rest be assured to knock the socks off your interviewer.
Special Offer: Get AMCAT at just Rs.949/-. Use Code BLOG2019 at payment page. Hurry! code valid till 31st March 2019 only. Register Now.