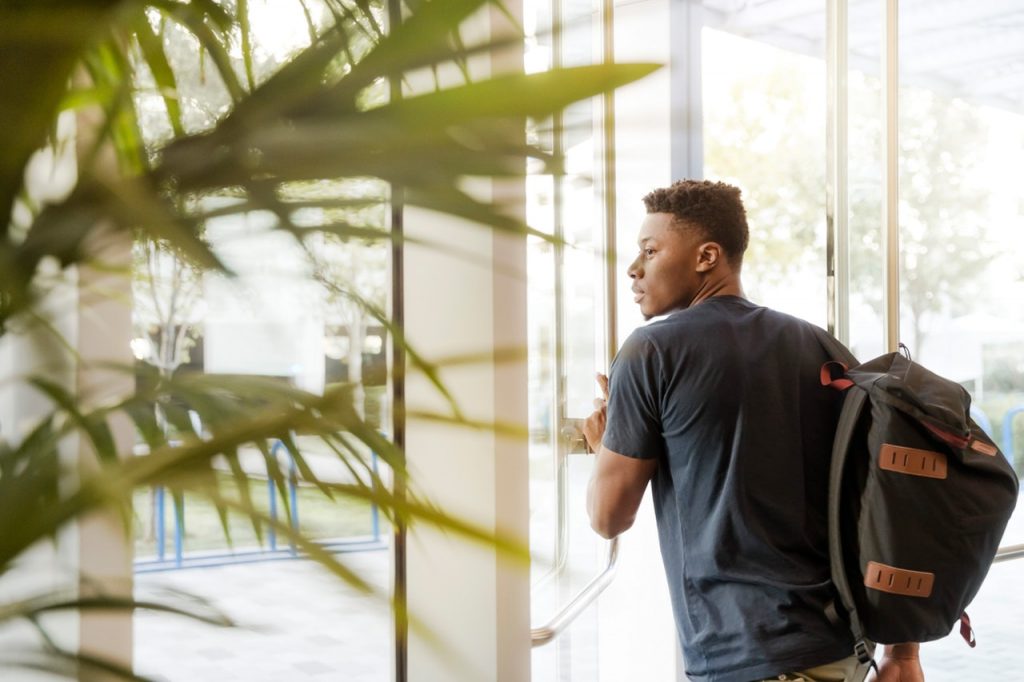 Anyone who says work life is no different than college life is lying to you. Most students carry their young, reckless and chilled-out college-self to office in the first job which, by the way, isn't the best thing to do in your first job ever.
We all have bad habits but that doesn't make us a bad person altogether. However, these bad habits can severely affect your career success.
The best career advice for your first job is to leave your college habits within the college premises. Do not bring them home or take them to your workplace.  A single bad habit can't get you fired all together but a cumulative effect of a number of them can be devastating.
Special Offer: Get AMCAT at just Rs.949/-. Use Code BLOG2019 at payment page. Hurry! code valid till 31st March 2019 only. Register Now.
As a part of some of the obvious first job tips you've received till now here are some bad habits from college that you should immediately give up.
Always late to work
You might have missed classes, bunked college, entered fashionably late to every class and even walked out in the middle of some lectures during college. This cannot be reproduced in a normal office where you begin your first job.
Being late to work daily, coming back late from lunch daily can make you tough to fit all your chores within a single day. The chances are high that you'll miss deadlines and delay projects of urgency.
Hence, here's a bit of career advice to follow regarding punctuality –
Do not be the last one to enter office in the morning and also, do not be the last one to leave.
Be punctual as time management is a great work-habit that you should start cultivating now. Once you start your day early, you'll notice how every little step becomes efficient and effective. It is the first job tip to be followed forever.
Keeping grudges
Grudges are for kids. Grown-ups burn egos. You may have had pretty difficult professors and friends at college who you've cut off in life but you simply can't do it at work. There are many people in an organization such as clients, colleagues, vendors, buyers etc who can be difficult to handle. Be patient enough to burn egos that have kept you from having healthy relationships within the office.
Follow this career advice –
Stay humble, patient, gentle and open-minded in a work environment.
Making rash decisions
As young college graduates, you have a tendency to make some pretty impulsive decisions that impact your personal and academic life. However, the magnitude of the impact is limited to only one individual.
When you're working in an organization, a single rash decision hampers the company reputation and your career success totally. So, you got to be mindful of the impacts of every decision you make while working.
Also, there's no room for impulsive decisions in a work environment. Such bad habits project you as a childish, careless and entitled student who is disliked by most. The best career advice here is to think multiple times about the repercussions of your decision before calling the shots.
For freshers, follow the first job tips that talk about
being calculative, foresightedness and assertive.
Lying
A few harmless lies about the submission of assignments, exams and, results are fairly acceptable in college but at work they're sinful. Lying come close to cheating at the workplace.
If you've developed this bad habit of casual, occasional lying you better work towards quitting it. Remember this successful career advice for freshers – Once a liar, always a liar.
No matter how hard you cover up or steer away from lies. They always come back for you. So here's a first job tip –
To maintain your credibility and trustworthiness never lie at work.
College life teaches you to be responsible and mature while professional life really puts you under the sun to test your longevity.
Yes, work life isn't a bed of roses and career success is no item on sale. You have to quit all the bad habits, follow smart career advice and grind each day to make a lasting impression at the workplace.
Now, you can find the best-suited career option for yourself at www.myamcat.com. Over 700 companies list thousands of job postings on the amcat job portal for freshers and experienced both. So, what are you waiting for? Take the Amcat test today!
Special Offer: Get AMCAT at just Rs.949/-. Use Code BLOG2019 at payment page. Hurry! code valid till 31st March 2019 only. Register Now.