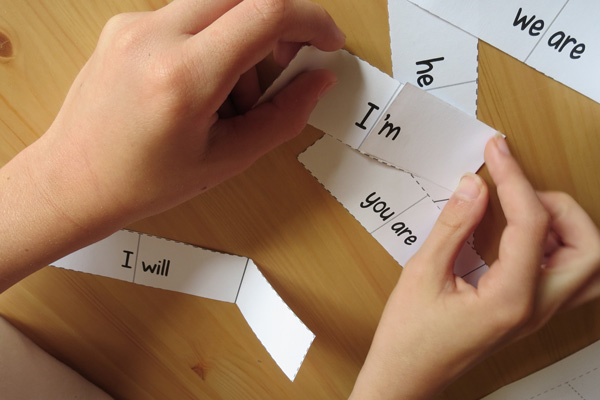 English as the core means of communication in today's global market, needs freshers who have a strong calibre in it. We have already spoken about the significance of spoken English. This blog is dedicated to rendering some light on the necessity of written English.
Written English is equally essential as spoken English for any fresher aspiring for a job–you'd need exemplary written English at every stage of your career. Right from the start, your resume needs to have impeccably precise English– in line with the context of your message. If you struggle with grammar, punctuation, spellings and the sentence structure, you need to hone your written English.Specifically, your Written English should shine in these circumstances:
Specifically, your Written English should shine in these circumstances:
1. Resume And Cover Letter
It is still important to prepare a CV detailing your education, qualifications and career experience. This should be relevant, easily readable and contain only the details that a prospective employer will need to know. He will be more interested in your achievements in your last job than the first school you attended. Present everything briefly without consuming too much of time. Remember: the interviewer has only 10 seconds.
For more details, you might want to use SkillCV and check out few other tips on resume writing.
2. E-Mails
When sending a business letter by e-mail, be as professional and formal as you can.
The Subject: of your email should convey the purpose of your message. It could be something as simple as "Thank you" or "Request for recommendation" or "Details for today's meeting".
The Content: Do not address your colleagues or seniors with the salutation "dear". Prepare a formal write-up, talking about the exact details you wish to commute. Keep it short and kindly do not use the "texting" language.
Please keep in mind the difference between formal and informal tones:
Informal – Thanks for emailing me the deets. 
Formal – Thank you for your email containing the details. 
Informal – Can you…?
Formal – I was wondering if you could….?
Your tone also matters a lot. For example:
Direct – There will be a delay
Indirect – I'm afraid there may be a slight delay.
Direct – It's a bad idea
Indirect – To be honest, I'm not sure if that would be a good idea.
The Closing: Sign off your email asking for what you are seeking. If you are expecting a confirmation, mention that. In the case, you are expecting for them to follow up, mention that. Use a professional sign off.
Duly note to check your emails until you are in the habit of writing them properly.
3. Presentations
While drafting work related presentations, keep in mind your audience. Do not use slangs or jargons that are difficult to understand. If your target audience is a group of investors, make sure your speech is in relevance with your written English. If you are targeting freshers/trainees, use both spoken and written English that is in line with their understanding. Likewise, if you are targeting clients, modify your tone accordingly. Do not forget to double check your work.
4. Documents
Documents require an extremely formal written English. Keep your information concise. Make proper use of grammar, punctuation and sentence structure. Incorporate the use of active voice. Keep in mind your audience and proofread your work before finalising the write-up.
5. Messenger
Communicating with your colleagues on any messenger apps/ websites these days is a part of your work-life. You might be using group chats, g-talk etc to communicate for work related things. Make sure you follow the proper "Messenger etiquette". Use personal tones where it is necessary. Portray your polite and professional self in your written English.
Follow these tips to master your written English. You can also take the MyEnglish test to practice and evaluate your spoken and written English.