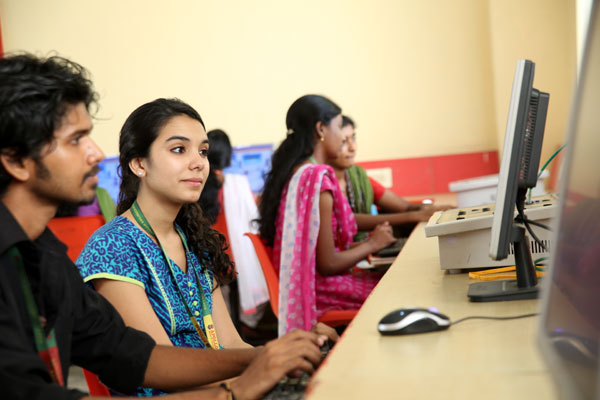 There is always a life outside your classroom. There always was. The good news is Indian education Institutes in Mumbai are acknowledging that! These institutes have come up with an initiative to provide coaching to the enrolled students for life skills, outside the book.
What is the scenario?
The time is such when colleges are dedicated to designing new syllabus, class schedules for the yet to begin a brand new session. This time colleges in Mumbai are keen on teaching counselling skills to students so that they can help those in need.
"We have decided to introduce peer counselling for students. The stress of academics or personal life can grip young minds, and it's easier to talk to friends than counsellors. So why not train students to be primary counsellors?" said Rajpal Hande, principal of Mithibai College, Vile Parle. He added that from the next academic year, a large bunch of students will be trained by professional counsellors to identify behavioural changes amid their batch mates or fellow students and report the same to superiors. "This way, we can reach out to a student in need of counselling at the right time," added Hande.
R A Podar College in Matunga plans on emphasising on the introduction to value education. "Value education is a subject for junior college students, and we hope to take it a notch higher for degree students. Academics cannot be the whole and soul of the college education, and we want to ensure we are teaching the right values to our students, to make them better human beings when they step into the real world," said Sobhana Vasudevan, principal of the institute. She also stated that the colleges have already asked their staff to come up with ideas that could be introduced for the upcoming academic session.
Furthermore, UPG College in Vile Parle is all set to train students to participate in social work. "For any higher education degree abroad, the institutes demand that we participate in social work, and the fact that our college encourages us to do so comes as an advantage to us," said Akriti Patel, a second-year student.
Lastly, Jai Hind College in Churchgate decided to introduce grooming and overall development classes for their students. "Once the classes and exams are over, students should know how to share their ideas and knowledge with the world," said Ashok Wadia, principal of the institute. He added that at present, final year students attend such sessions toward the end of their academic session but from next year, the college plans to introduce the sessions for all students.
Let's see what this step unfolds for the education system of India and for the students. We can only hope that this mindful decision brings out the best interests of the ones involved. Let us know what you think in the comments. You might also want to read:
Thinking of new-age education? Join BYJU's Classes
For better employability skills, AICTE makes new Engineering syllabus
Reasons you may want to reconsider the US for a global education
6 Skills every Employer wants from new hires