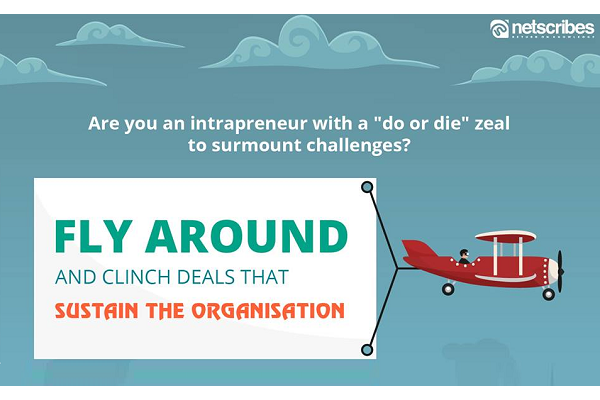 Is writing just a passion? And the written word the only way to create brilliant, marketable content? Think again – companies have turned content into a large-scale business, inviting writers, designers and others to work with them as they pitch a realm of ideas to different clients.
So, if you come with a creative side and wish to rise high in the ranks with it, consider this opportunity from our set of fresher jobs in Mumbai – a business development opening with a wide-scale content agency, NetScribes India.
Company in focus: NetScribes India
Netscribes is a market intelligence and content management firm with services across the research and information value chain. Priding themselves on research-driven solutions, they have a 500 employee base spread across Mumbai, Kolkata and Gurgaon.
Founded in 2000, the organisation offers flexible work hours, an easy leaves policy, work from home options and a good mediclaim policy. Employees also cite on-the-job training and performance bonuses as good.
Who are they looking for?
Netscribes requires a business development executive who can look up key prospects, based on their own primary and secondary research. Networking, using social media, cold calls and email campaigns would be your tools of the trade.
The chosen individual would work with C-level executives and convince them of the company's abilities to meet their requirements.
Here's a gist of the job once again:
Profile:  Business Development – Marketing
Salary:  INR 4 – 6 LPA CTC
Courses Required: B.Tech/BCA/BBA/MBA
Batch: 2017
Job Location: Mumbai
Keen on this position? You can read more about and apply for it here.
You could also look at our AMCAT jobs section in detail for positions (both fresher and experienced) in different cities. Or follow this space for a set of curated premium job listings.