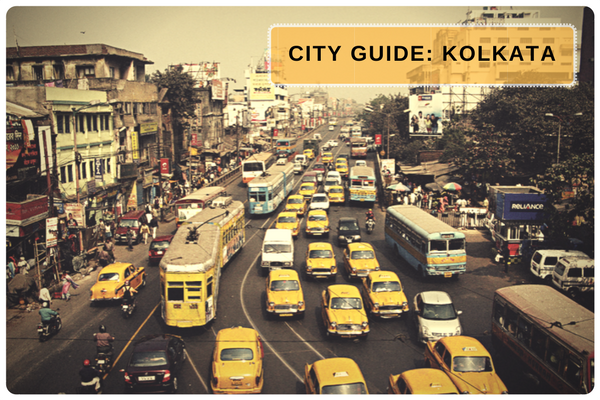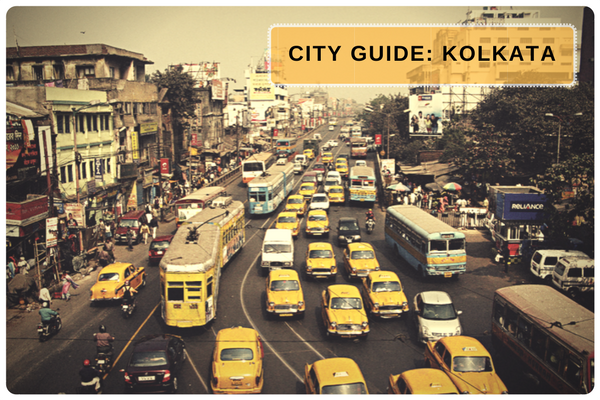 'The city of Joy has indeed, a lot to offer to the youth, especially those who are about to move base here, in pursuit of jobs in Kolkata. Moving, however, is easier said than done.
If you are also looking forward to working in Kolkata, you must read all the essential information before you start your life in the city. We have summarised all the important information that a fresher employee would need to get familiar to this city – Let's
have a look!
Places to Stay in Kolkata:
Kolkata is a relatively cheaper place to live in when compared with other metro cities like Delhi. Here's a list of places where you can get a humble boarding, though the chief factor you should consider after the locality is its distance from your work place and means of transport to get there.
1. Salt Lake:
Salt Lake is one of the most popular places in Kolkata as you must have heard about it at least once through movies or bong friends. IT professionals prefer to reside within the locality as Salt Lake is also the IT hub of Kolkata. The location is well connected with the rest of the city and metro construction is also at its full swing. It's more towards south Kolkata, with all facilities like hospitals, schools, parks, etc. within a tolerable distance. As are facilities, the place is relatively expensive than the rest of them.
2. Tollygunge:
Again in south of Kolkata, Tollygunge is also a good place to live in if you office is in Park Street, Camac Street, or LL Nehru road. Transportation is feasible though metro, which connects the two places. It's a happening place and quite in proximity with the main central city of Kolkata. The best mall of Kolkata, the South City Mall is also located in Tollygunge.
3. New Town:
New Town is close to Salt Lake and again famous for the IT jobs is has to offer. It's has a well maintained residential area and suitable if you are moving with family.
4. Esplanade/ Dharamtalla:
If you are looking for a house/room within the central Kolkata, Esplanade (or Dharamtalla) is the most  affordable place with all amenities within close proximity. The state bus depot is nearby and the Howrah Station is also isn't very far. You can also find rooms in the oldest buildings of the city which reflects the beauty of history. It's also very close to the famous market "New Market" in Kolkata.
5. Behala:
Behala is in south-west Kolkata and is one of the oldest residential localities of the city. Though it wasn't preferred much for boarding earlier, now things are changing.
Metro work is going on which will increase the worth of the place but if you have a job somewhere far from the place, consider the travel time before deciding on a place. You can consider it as an option is your workplace is in Behala, Taratala or Bata Nagar.
Places to Work in Kolkata (Work Hubs):
In terms of jobs, Kolkata is a mixed sort of places. Rather than specific work hubs, the jobs are scattered all over the city. To define a work hub, there are just a few places which can be called so:
1. Salt Lake & New Town:
Most of the IT jobs in the city are centred either in Salt Lake or New Town. It's also one of the reasons why the places maintain a posh status and is preferred over others. Both places are in close proximity to each other.
2. Behala:
Behala is a highly industrial and commercial area of the town and most of the big industries are located here. If your work is directly related to industry operations, you might land up getting a job here.
There are also ample job opportunities for the workhouse management aspirants, managers, and working labourers (at different levels).
Modes of Transportation
1. Underground Metro Train:
As you might already know, Kolkata is the first city in the country to get a metro connectivity. After years of the underground metro, now construction of other routes on plain level is also at its full swing. So, you can easily commute between places by preferring the metro.
2. Buses:
Apart from the state run buses, there a good lot of private buses available on different routed of the city making travelling within the city easy for commuters. You must enquire about different routes of buses from your place of stay to your office, to manage your travelling time efficiently.
3. Taxis:
There are no meter auto rickshaws in Kolkata but the city runs on its ever popular taxis from much earlier times. There are prepaid taxi booths at stations and airport while you can get a taxi from anywhere in the city by following a government fitted meter.
Always, ask for a bill to ensure you aren't being cheated as it might be difficult to gather the approx distance and price being a newbie in the city.
4. App-Based Cabs:
App based cabs like Ola and Uber works efficiently in the city with an average wait time of 5-10 minutes.
5. Tram:
The tram connectivity is another popular thing about the city which is still run more due to the heritage. A leisurely visit around the town is fine but for daily travelling it can be time consuming given the speed of the tram is slower than any other means of transport available.
Trending Job opportunities in the city
Kolkata happens to be the chief business, financial, and commercial hub of the eastern India and also one of the main ports of communication for the north-east stated of India.
Keeping in view this fact, the place calls migrants from all these nearby places in a significant number. Though the work is different and mixed, there are two industries that we can safely say is flourishing in the city.
1. Banking jobs in Kolkata:
Kolkata is an important centre for the banking sector. It has headquarters of three large nationalised banks and also of a private bank called Bandhan Bank. The headquarters of quite a few big names in the financial sector and insurance companies are also located in the city along with many other banks and branches which creates ample fresher jobs for the students in commerce stream.
2. IT Jobs in Kolkata:
In the recent years, Kolkata has developed manifold in terms of IT jobs given that is has received overpowering foreign direct investment received particularly in software and electronics field. Some top names like IBM, Cognizant, Honeywell, HSBC, Accenture, Foster Wheeler, Sun Microsystems, etc. are already a part of the IT sector of Kolkata and is developing fast with new companies coming to the city like the ITC Infotech.
The IT sector in Kolkata pays quite a handsome salary as well. As a software engineer one can earn about 4.5-5 lakhs while a project manager in IT bags more than 11 lakhs a year. SAP consultants in the city earn about 5-6 lakhs per annum.
Social and Life Concerns in Kolkata:
Though the city is well with all facilities a new comer might require, it might be a bit difficult for an outsider given the following points:
1. Roads and Traffic Management:
To manage traffic in the city, various roads in the city operate differently on different timings. For example, during rush hours, a two way road works one way while at other times its fine to travel both sides on the same road. For new comers it's difficult to know and taxis might over charge by confusing you with this.
2. Food:
Yes, the city is praised for its food choices but when you have to shift from a culturally different place, you feel the difference. It's nice if you are staying for a week and trying new things but shifting permanently is a different story. There are fewer outlets selling good north Indian food and the taste of many things differ from that what you might be originally used to. Though with the advent of restaurant chains, the trend is changing.
3. Networking
The city is culturally rich and people of Kolkaya take keen interest in art galleries, shows, and other opportunities where you can socially bond with other people over common interests. You should keep a check on the daily newspaper of the city to look out for such opportunities.
4. Leisure
The city is culturally super rich and therefore, you have a lot to explore whenever you have free time from work. If you are interested in history, you can discover the buildings from the colonial times or the museum with relics from all over the world.
A literature lover's paradise, the city has something for everyone. From the ever famous Planetarium to the Botanical Garden, from local street shops to high end malls, you can plan to spend your weekend quite fruitfully here!
To describe in brief, the city is indeed a city of joy once you learn how to extract that joy out of it. It might take a bit of time to settle down and know things around, but once familiar, you feel welcome and at home!
If you liked reading this summary, you might also like our summaries on other cities: