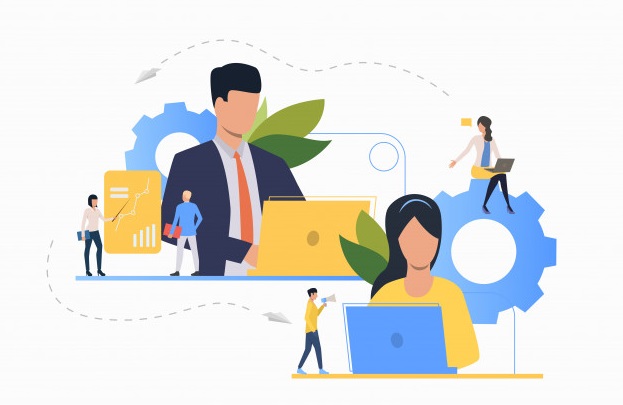 Looking for a fresher job and don't know where to start? Well, AMCAT is here to guide you. We understand how important it is for you to find the right fresher job with the right profile and this is where we come into the picture. We bring a wide range of fresher jobs for you to find your dream job. And working with these companies will not help you grow professionally, but they will also sharpen your skills. In addition to that, you might also learn new skills that will help you in future.
For this reason, this time our pick is Yamaha Motor Solutions India Pvt. Ltd. So, what are you waiting for? Let's learn all about this fresher job opportunity.
About the company – Yamaha Motors
Yamaha Motor Solutions India Pvt. Ltd. (YMSIL) is a subsidiary of Yamaha Motor Solutions Group, Japan. They specialize in providing a wide range of IT services to their clients worldwide. Their services span across various industry segments and when it comes to automobile and manufacturing, they are the experts.
In addition to that, they are capable of 24/7 operations and has a state-of-the-art development centre. In addition to that, they have experience in successfully implementing and maintaining branded ERP solutions (Microsoft – Navision & AX).
The company is widely known for providing an ample amount of learning opportunities and environment for freshers to grow and thrive. Working with Yamaha might just be the thing you are looking for.
Job Location                                             
Greater Noida (After completing the Training period at Faridabad location).
There is a training period of 6months at Faridabad.
Job Description                                                   
You will be working under the directions of your superiors and will be responsible for providing services related to software programming such as coding, testing, and implementations.
Your major contribution will be towards working, assisting and enhancing the projects.
The selected candidate will be required to work with a team to design, develop, implement and execute programs to provide quality assurance of the project. In addition to that, you will have to innovate design strategies and plans to develop high-quality project deliveries.
Last but not least, to keep up with the ever-changing environment, you will have to keep yourself updated by learning languages.
Job Profile: 
Gr Engineer Trainee (IT)
Salary:
Up to INR 6 LPA post-training period (CTC)
Moreover, there is a compensation amount of Rs 21000/- during the training period.
Education And Technical Competencies:
Graduation/ Post Graduation: B.E. / B.Tech (CS or IT), MCA (with 70% and above throughout your academics)
There should be no backlog.
Target Batch: 2018-2019
In terms of Technical Competencies, the ideal candidate should have strong analytical skills and excellent written and oral communication skills. Although not compulsory, if you know X++ and ERP then that will give you an edge over others.
Selection Process:
Interview Location: Delhi
The first interview round is divided into two segments- Written Test and HR Technical. Both of these rounds will test your written and oral communication skills. Therefore, come prepared and brush up your grammar and pronunciation.
The second and last round will be for the candidates who get shortlisted and will be held at their Faridabad Office.
The day before the interview, try to practice your interviewing skills. You can take help of Mock-AI which is designed to help you find your weaker section and how you can improve them.
So go ahead and apply for this fresher job in Yamaha.
And for more such high paying jobs go to the AMCAT job port.