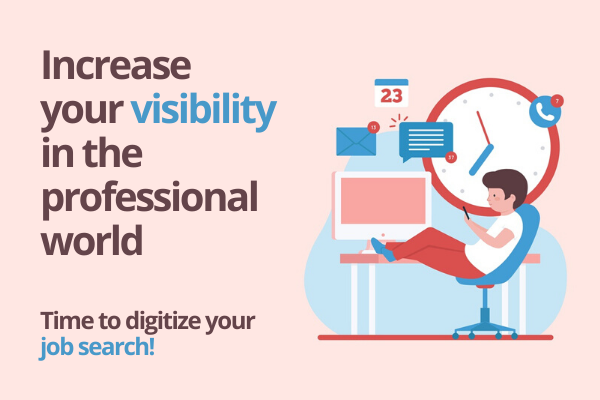 In this new era of digitalisation, virtual communities give you the space to create, share and validate information. And, with smart social media hacks, you can use these platforms to advertise your skills, promote your ideas and identify job opportunities.
Most of the time your social media profiles are viewed by possible recruiters looking to hire talent. By using social media for job search you can increase your visibility in the professional world.
That is why to help you make the most out of these opportunities, we have come up with a few important social media hacks to help you in your job search.
Increased Visibility 
The recruiters are on a quest to find the ideal candidate and before finalising anyone, they will run searches on Google and Bing. They will go through your social networking profiles, blogs, LinkedIn and Quora to find out more about you.
Social media has put you out there in the job search market and increased visibility means increased chances of better opportunities. With increased visibility comes increased responsibility to be on the right side of things.
That is why make sure your social media accounts are recruiter-friendly. Delete or hide posts that are inappropriate.
LinkedIn
LinkedIn is a great tool for you to kickstart your job search. To enjoy the benefit of this valuable tool, you need to have an up to date LinkedIn profile. It is like your conventional resume but with a digital edge. Features like Endorsements and personal testimonials (by your colleagues, managers, teachers and peers) will give your skills authenticity.
So, make sure to have a professional LinkedIn profile to apply for job openings, connect with recruiters and showcase your skills.
Competitive Edge
Thousands and thousands of candidates apply for a single job opening. So, if you aren't on social media platforms, then someone else is and probably excelling at it too.
As you already know that job search is not limited to updating your job resume, it is about being digitally active. And, not taking the digitalisation seriously might come with a very high price. That is why you need to not just create a profile but also cultivate it to show the recruiter what you got.
For instance, if you are applying for a video creating job, then posting videos on your social media platforms will help you increase your reach. Moreover, you can also post a video resume on LinkedIn to show the recruiters that you are the ideal candidate for the job.
Get References
In the corporate world, ' who you know' plays an important role in getting closer to your dream job. Having connections in the professional world can help you in the job search by referring you for internal posting or writing a reference on your behalf.
Besides, a professional network can help you expand your knowledge, better prepare for common interview questions and be noticed by employers.
Helps You In Your Job Search Homework
Before you start applying to job openings, you need to gather information about the company to customise your job search. One of the best ways to use social media is by going through the company's social networking channels to get a better idea of how they communicate with customers, engage with employees and company culture.
All this will help you set the tone of your cover letter, job resume and answers to common interview questions.
Not having a social media presence has many disadvantages which can keep you from getting hired. So, social media job seekers should work hard to reap the benefits of digitalisation.