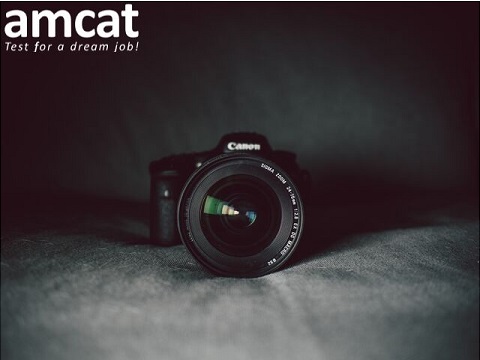 Video Resume (commonly known as Visumé or Video CV) is a new way for you to present your abilities beyond the capacity of a paper resume. In a simpler term, it a short account of your qualification, work experience, and hobbies make into a video rather than on a piece of paper. It can be used as a supplement to the conventional resume. The ideal video resume should be of 60 seconds. However, you can stretch it to 120 seconds. The video resume allows you to demonstrate your speaking, interpersonal, creative or technical skills in a way which a simple paper resume cannot.
It was first introduced in the 1980s for the use and distribution through VHS tape, but it wasn't successful. However, thanks to the internet it has become both accessible and easier to make and reached new heights. Although, Video Resume still has a long way to go; it's something that might catch the recruiters eye.
So to increase your chances of getting a job. Here are a few things you should consider while making a video resume.
SHORT AND SWEET
The most important thing to consider while making a video resume is the duration of the video. An ideal video resume should be 60 to 120 seconds long. The reason for this is that most of the recruiters use the video resume as a pre-screening filter for applicants. And, you can use this opportunity to create a good impression of yourself.
VIDEO CONTENT
You also should speak clearly and fluently without any noticeable errors. Stammering is a big NO.
A brilliantly made video resume should have an order. For instance, it can start from an introduction followed by your education background, work experience, hobbies, and skills.
SPEECH CONTENT
Don't just read out the content from your job resume. If you are going to just mug up your paper resume, then the essence of a video resume will be lost. So, instead, try to highlight your past work experience and elaborate on past achievements.
And if you don't have any relevant experience regarding the job you are applying for then you can always talk about your hobbies/ passions.
Know the audience and try to write a script according to it. Use this script to give a structure to your video resume.
EDITING
Review it again and again. Try not to miss any crucial details such as the background or any wrong pronunciation. Most importantly try to make other people watch it for feedbacks and work upon those. Edit and make changes according to the remarks.
BE CREATIVE
Try new things to make your video resume unique. For example, you can ask your references to join in at the end of the video.
At last, try to enjoy the process of making a video resume as it's a learning process.
By now, you must have learned quite a bit about video resumes. Keep these things in minds if you are thinking of making one and try not to make any silly resume mistakes that might jeopardize your chances of getting a job.