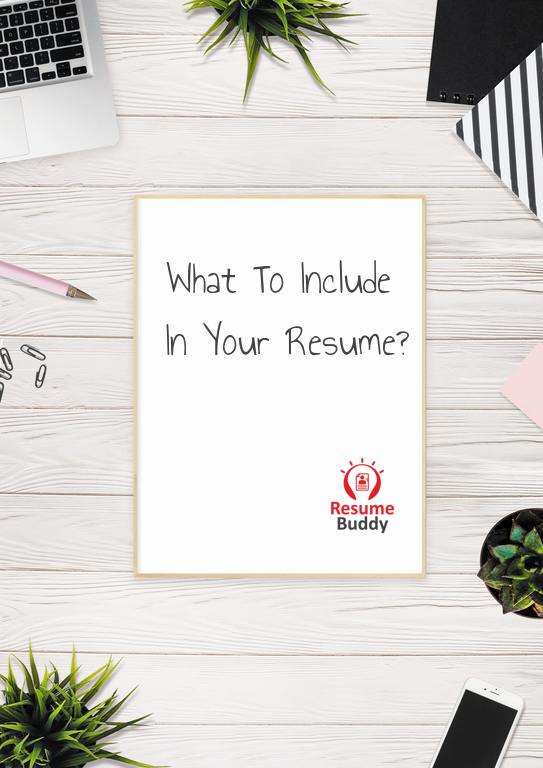 A job resume is your chance to reflect all the awesome things you have done and learned through the course of your academic life. And hopefully, it will impress and push the recruiter to call you for a job interview. The only issue here is that you may not exactly be able to assess –
Is the resume truly awesome?
While it may be a great achievement, is it worth noting for the company you are applying to?
Most job candidates, whether freshers or experienced, fail to assess this themselves. They use generic resume templates and end up writing too much or too little. This is why we have here a guide to help you decide what to include in your job resume; and what not.
For Experienced Job Candidates –
Choosing relevant information – One of the limitations of a resume design is that there are specific categories which have to be filled and you may not be able to fill it correctly with the information relevant for your job role. To have a good job resume you need to make it relevant to each job posting you are applying to. It is only then that the recruiter will pay attention to it! You can use resume templates from Resume Buddy; the tool has over 25 templates which are suitable for various jobs. These templates will point you in the right direction about what needs to be included and what is relevant for your job profile.
Achievements that appeal to the recruiter – In most jobs, you will end up multi-tasking and doing a lot of projects and tasks that are not a part of your job description. For instance, you may be a Senior Coder, but you may have been asked to sit in an interview panel to hire junior coders. This is a great accomplishment, and you should include it in your job resume for a middle-management job where you will be doing less of coding and more of supervising. You need to check what the recruiter wants and highlight the relevant achievements from your previous job.
Information about the suitability of work culture & environment – Today most recruiters hire for attitude more than aptitude! This means that they are looking for someone who fits in the work culture more than their technical knowledge. It's also good for you as you want to fit in the right place so you can have a long career in the company. Highlight your previous work environment. For instance, if you worked in a big company but in a small team then highlight it if you are applying for a startup. A startup recruiter's main concern is going to be if you can adjust to smaller teams.
Chop the extra information – Many experienced job candidates end up writing too much on their resume and extend it to 2-3 pages long. This won't help you at all, as the ideal page length is 1 page and only two pages if your work experience is more than 7-8 years. Read your job resume multiple times and ask yourself if you delete a particular line will it affect your outcome. Most likely a lot of information is fluff and stretches back to your first or second job and is not relevant to the current job.
For Fresher Job Candidates –
Will the recruiter care? – This is the question you need to ask yourself while you write your job resume. As a fresher, you will not have too many things to write about so you may end up writing about 'winning dance competitions' or 'participating in fashion shows.' While these are great extra-curricular activities, a data analytics recruiter is probably not going to be impressed by this information or even care about it. Only include information that will be useful to make a decision.
Highlight technical knowledge and skills – A fresher job resume needs to shout out loud about your academic highlights and achievements. The recruiter wants to know why they need to hire you over other job applicants. This is why you should include information about all your technical certifications, technical internships, and project work. Make sure you write information about these in facts and numbers instead of vague descriptions. This will certainly make your job resume stand apart from others.
Using a tool like Resume Buddy will make your job infinitely easier, as the resume templates and resume design inherently includes a lot of information about what a recruiter looks for. You have to fill in your information, and you have a great resume in your hand!
Still, need more help in writing a good resume? Follow our blog here for more resume advice and tips.