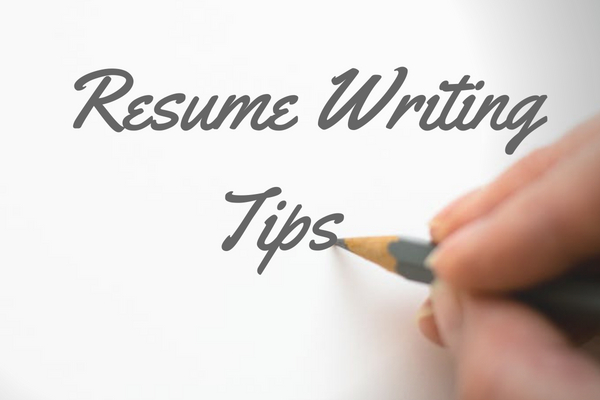 Writing a job resume can be a pretty daunting task. There are so many dos and don'ts to writing a job resume that you cannot always be sure on which ones to follow. Additionally writing resume looks like a piece of cake, easy to slice through and enjoyed at leisure. It is only when you start writing your resume that you realise that it is not easy a task as it seems.
However, if you need a good job, you need a good job resume. And, if you need a good job resume, you need to follow these exclusive resume writing tips.
Tip 1: Be formal and professional
Your job resume should reflect how professional you are. As such, it is important that you should stay away from childlike gimmicks and anecdotes. Also, ensure that your language is formal and not too flowery. Not just that, if you switch to the modern SMS lingo, then that might spell trouble for your job resume.
You need to keep it in mind that the recruiter is not your buddy, and your tone should be direct yet respectful. A job resume is a very formal document and it should reflect the same.
Tip 2: Win at presentation
Human beings are very visual beings. We are all about "a thing of beauty is joy forever". And, most often than not, our joyful thing of beauty is how aesthetic something is.
If you want to win at resume writing, then you also need to win at its presentation. And, how do you do that?
You need to ensure that there is proper spacing, whatever you say is clear and the presentation is pleasing. To do so, you can opt for different resume templates and see which one works best for you. Resume templates hold the power of turning the tides of presentation in your favour.
Also, you need to remember that the upper middle area of your resume is the most important. This is where most of the eyeballs would be. So, you need to be very careful about the information you put here.
Tip 3: Short and simple is the key
You don't need to stuff your job resume with information to make it attractive or eye-catching. They key to a great job resume is to keep it short and simple.
Your resume should be no longer than 1 page and if you have a lot of things to say, then 2 pages. Anything longer than that will be immediately rejected by the recruiter.
You need to understand that most recruiters need to filter through hundreds of resumes for every job profile. As such, they can't spare more than a few seconds on each resume. And, you need to ensure your resume makes the cut and says whatever it needs to in minimum words and make the most of those seconds.
One way to do so would be to quantify information to ensure that you get in everything that is relevant and it is still easier to browse through.
Tip 4: Stay focused on the target
Each job opening has its own set of requirements. As such, the more job-specific your resume is, the higher the chances of you getting a positive response in return.
So, go through the job requirements of the company you are applying for and formulate your resume accordingly. You will only have to change a few sentences every time to make your resume very specific.
Your job resume should resonate with the requirements of the companies and talk about the skills you possess and what you can add to the company. Furthermore, any information that you think is redundant and doesn't really add to your resume should be filtered out.
Tip 5: Avoid generalities
"I worked to greatly improve …."
Such statements don't mean anything. Greatly improve is an empty word and doesn't really define what you did and by what margin things improved.
If you want to make your resume stand out from the rest, then you need to stick with numbers and percentages. Instead of "greatly improved…" quote by how much the result improved, in what time frame and in comparison to what.
Tip 6: Write it and write it well
There is a huge difference between just writing something, and writing that thing well. You need to write your job resume well if you really want to succeed.
Your job resume should be concise and crisp. Over-stuffing it with words won't really do you any good. If you think that you don't have a lot of things to speak in your favour then let it be, focus on things that are relevant instead of just relying on filler words to extend the length of your resume.
Focus on keywords that you need to use in your resume. Each job profile has certain keywords that employers look for, it might be "team player" or "skilled in programming languages". Find out what these keywords and use them.
Additionally, you can use keywords like – attained, enhanced, influenced or promoted to make your job resume more attractive. Similarly, words like ambitious, reliable or hard worker should be chucked out, as they do nothing to add to your resume and are detrimental.
Tip 7: Tell a story
Your job resume should tell your story and maintain a certain a flow. By story, it doesn't mean that you need to start with "Once upon a time…" Here the story is about your professional achievements and skills that you have acquired over the years.
Anything personal or redundant should be kept out and the focus should be solely on the professional aspect of things. The story needs to flow backwards, that is, the latest information should come first.
The progression of things should be natural and should not feel forced. Also, you will have to be consistent with your writing style as well as line, spacing, font size and font style.
Tip 8: Market yourself
The whole point of writing the story and stressing on the job resume is to ensure that the recruiter sees you as an asset. You need to market yourself and talk about your skills, achievements and accomplishments to achieve that effect.
The focus of the resume should be on what you can offer and how you are better than others. Of course, you don't have to state outright and draw a direct statement in competition but you need to show the recruiter how you are a perfect fit for the job.
For that, you need to speak in a language the recruiter would understand. That is, you should add certificates (the AMCAT certificates can be of great use here) and other such proof of your skills and achievements to make your candidature stronger.
The employer should want to read your resume and for that, you need to tell the employer that you have all the skills addressed in the 'job requirements' section and are ready to grow and learn with each step.
Tip 9: Bring in your individuality
If you decide on copying an impressive job resume off the internet it won't reflect your personality. It will still be something borrowed and won't speak for you. Also, there would always be a high chance of few other people pulling off a similar stunt.
If you want your resume to be noticed, then you need to make it your own and you need to own it. If you are applying for a job that requires you to be creative then go all out and be creative with your resume. Similarly, you can experiment with different resume templates and colours to bring a sense of individuality to your resume.
Tip 10: Proofread your resume
There can be no bigger turn off for a recruiter than a resume that is full of grammatical or other silly errors. Therefore, it is important that you check and re-check your resume for any errors before you forward it to the recruiter.
Additionally, you can install apps like Grammarly and make use of them to check proofread your resume and ensure that the best version of it reaches the recruiter.
Despite all your efforts, you might miss out on something important in your resume and might not even realise it. So, it is always better to seek a third or a fourth opinion. Your job resume is your card to achieve something bigger and you should not be ashamed to ask for help to perfect it.
While writing the resume yourself can be tiring and fun, it might be a better idea to opt for a resume-building application. With resume building applications like Resume Buddy, you get the benefit of choosing through numerous resume templates, a platform to check your grammar and craft your job resume with the help of professionals.
Whichever method you opt for, these ten exclusive resume writing tips will come in handy in any case. So, read them, re-read them and craft an impressive job resume to impress the recruiter from the start and win half the battle of landing that great job.