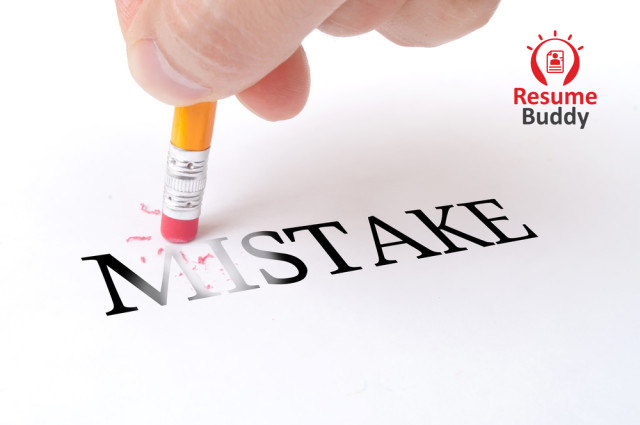 Whether you're starting a new professional career or getting back to the job market, a job resume can make or break your job search. When it comes to resume writing tips, we all talk a fair game about what should be included in a job resume but there's plenty of stuff that should be removed right away.
The blabber, the fluff, and show-off has to be a strict no-no while writing your resume. Even some of the details that you think are important, need to go.
So, we often get asked what should be and strictly not-be a part of the job resume. You can look up our previous article for 'What should be included in your resume in 2019' and, what shouldn't make it to the final cut is listed below.
Objective
We've said it before, we're saying it again – Blatantly copied career objectives from the internet or self-crafted ones that are too generic to be true should be dropped from your job resume entirely.
If you take a look at the new resume trends, the resume templates have totally given this part a miss. Why?
Well, the objective doesn't state anything about you. These are pointless bland generalizations that do not distinguish from any other Tom, Dick, and Harry who applied for the job.
Rather go for a resume summary.
Special Offer: Get AMCAT at just Rs.949/-. Use Code BLOG2019 at payment page. Hurry! code valid till 31st March 2019 only. Register Now.
Irrelevant/Ancient Work Experience
You were probably the best Pizza delivery boy in the history of Dominos when you did a part-time during college.
Guess what? Nobody cares!
So do not put it on your job resume while applying for an accounting job. This irrelevant or too old work experience take away more than add to your job resume.
Odd work experience confuses and re-directs the recruiter to one of your depth, dimension, skill set or capability which may not be relevant to the current job.
Contrasting Interests and Achievements
In all probability, you lead the street dance group in the neighborhood or juggle beer bottles better than any circus men you know. Good for you but not so much for the job resume.
The ultimate resume writing tip to follow here – Include any other recreational activity, interest or skill set that is relevant to the job or makes your candidature stand out of the crowd.
Drop off anything that can make you appear like a weirdo or fool. Likewise, there's no need to include that you won your county's hoola hoop competition in the third grade unless it makes you more qualified for the job at hand.
In short, relevancy is the key!
Personal Details
No, we are not saying that you should not include this in your resume. But, the presence this information is not that important anymore in a resume. There was a time, when including your marital status, DOB, hobbies, etc. was an integral part of a job resume. But not anymore.
You can very much avoid this and rather make some space for more important information.
Unnecessary fancy vocabulary
Why 'utilize' when you can 'use'? Why 'append' when you can 'add'? Using big words on your job resume doesn't create an Einstein-like impression on the reader rather it irritates them. It makes you seem like someone who spends too much time with the Thesaurus.
Would you ever use such words while talking to someone? Hell, no!
Then there's absolutely no reason for them to make it to your final resume. Stick to the basic language to create an impression instead of trying too hard.
Lies
Whatever you do, do not lie on your job resume. Lies are uncalled for troubles that can eliminate your chances of landing any job at all.
The hiring managers always run checks with your previous employers and references so even a little bit of exaggeration or little lies can cost you a big deal. Nothing goes unnoticed at the interviews and eventually, you're caught in a web of lies.
Save yourself some drama by being completely honest and modest about yourself on the resume.
Sneaky email address
Sending your job resume through 'shives_love_you_21@hotmail.com' or shiveshverma@oracle.com' can cause more damage than you can think.
While crafting your job resume, help yourself with a decent and professional email address. Nothing says 'I'm not serious about this' like a resume received from a 10-year-old, flat out disgusting email address.
Similarly, doing it with your current work mail address says that you shamelessly job search on the company's time. Just don't do it!
Editing or creating a new resume isn't easy. You are expected to make a few mistakes but with this list, you can avoid them while resume writing.
You can always use Resume Buddy by MyAMCAT to create a professional resume that enhancing your candidature. The tool gives 25+ resume templates, language recommendation and cover letter suggestions depending on the job you're applying for.
All the best!
Special Offer: Get AMCAT at just Rs.949/-. Use Code BLOG2019 at payment page. Hurry! code valid till 31st March 2019 only. Register Now.