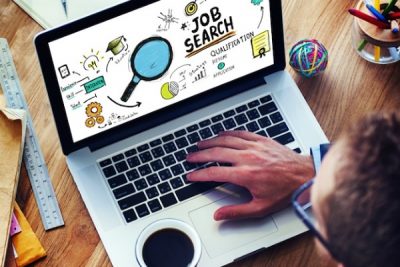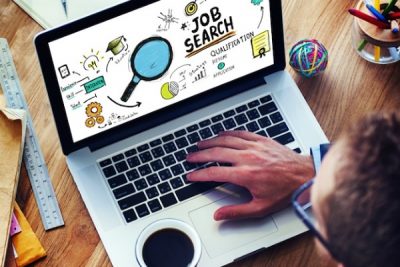 Finding a job is easy enough but finding a job that would make you happy, give you the much needed 'job-satisfaction', and pay well, is the real deal. And, that is the reason why the internet is full of successful job search tips.
However, not every one of those job search tips might be for you. And, that is exactly why you need to step up and learn the most direct, simplest, yet most effective ways in which you can work to land your dream job.
Make it obvious that you are the right candidate
When the HR of a company receives your job resume it is highly unlikely for them to know exactly what the job profile you are interested in is asking for.
And, that is why it is essential for you to make it in-your-face obvious that you are the right person for the job. To do that, you need to go through the job requirement and adjust the tune and the wording of your resume accordingly.
Of all the job search tips for non-technical jobs, the most important one that you need to remember is that you should be flexible. You cannot possibly stick to the same resume throughout your career or make minuscule changes and expect something great.
Your resume should reflect the tone of the job you are applying for and you should be open to changing it accordingly.
Focus on skill-assessment exams
The first thing a recruiter would want to see and know about you is what you can give to the job and whether you have the right skills-set or not. As such, one of the important job tips to remember would be to focus and excel at skill-assessment exams.
Skill-assessment exams like the AMCAT exam don't just tell the recruiter you are qualified but also give you an opportunity to apply to numerous jobs in one go. AMCAT hosts a good number of non-technical jobs and the number is only increasing with every passing month. And, all these jobs are open for you to apply irrespective of how you score in the AMCAT exam. The shortlisting, however, does depend on how well you have done in your AMCAT exam and your overall score.
Also, you can use your AMCAT score to boost your resume and ensure that you make the first cut.
Make LinkedIn your best friend
Most of the recruiters are on LinkedIn and if you are not actively using LinkedIn to your advantage, you might actually miss out on a lot of job opportunities.
Your LinkedIn profile should be error-free, not have any controversial content on it and should talk about your work history (if any), your skills and aspirations. You can also add your AMCAT score to your LinkedIn profile to make it more attractive to the recruiters.
However, as with a job resume, be flexible to change the information on your LinkedIn profile according to the job you are eyeing.
Don't stick to just online job application
Of course, most of the initial screening these days is done through the job applications recruiters receive through one online portal or another. However, that doesn't say you should stick to the same when looking for a non-technical job.
Non-technical jobs generally allow more flexibility, including even the flexibility to reach out to the recruiter directly and apply. Also, you can even ask for a meeting with a potential recruiter; not with the intention of begging for a job but asking them advice on how you can land a job there in the future.
Ask them what you can do to get a job there a few months or a year down the line. At worst, they might give you some advice on how to go about it. At best, they might see how sincere you are and consider your profile for a current job opening.
Of course, reaching out to the recruiters offline might not always work for you but there is always a possibility that it just might.
Say 'thank you'
Many people assume that the list of successful job search tips stop where a recruiter decides to consider your profile and call you for a job interview. However, that is not so. Once you get the interview call, you need to ensure that you are making the most of it.
Of course, the first step is to prepare for the job interview and you will find some good advice on the topic in our blog "How Can You Assure Your Candidature In A Job Interview."
Once you are done with the interview, remember to send a thank you email to the recruiters. And, don't just say thank you or copy it off the internet. A personalized, heartfelt, thank you can go a long way in putting you above your competitors.
Additional Read: How To Follow-Up After Your Job Interview
There are many job search tips for non-technical students that you might come across; however, the key is to ensure that you pitch yourself as an ideal candidate for the job. And, for that you need to be flexible, take on skill-assessment exams and prepare well for the job interview.