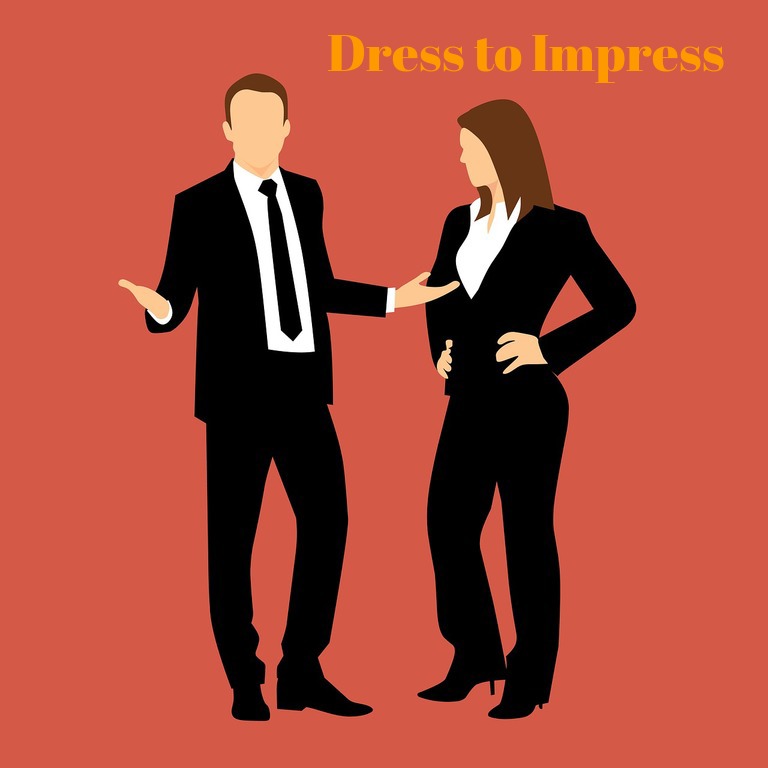 Even before you say a single word or lean in to shake hands, you've already created an impression on the employer.
Wondering how?
The employer judges you by your attire right at the minute you step into the room. So, it is truly important for you to dress to impress when appearing for a job interview.
The fancy degree and well-crafted resume stay put if you are not in your dress-to-impress mode. It is your appearance that is the first reference for an employer in a job interview situation. So, you might as well include dressing-well in your job interview preparation process.
Special Offer: Get AMCAT at just Rs.949/-. Use Code BLOG2019 at payment page. Hurry! code valid till 31st March 2019 only. Register Now.
You might agree that simply knowing what to wear to a job interview increases your confidence and leaves you enough time at hand for real job interview preparation. This blog is quite beneficial for all the candidates who have job interviews scheduled.
Read on to know how to dress to impress in a job interview.
How to dress for a job interview
Style isn't expensive, fashion is!
You tend to reflect confidence, positive vibes, and happy streak when you feel good in what you're wearing. The trick is to choose comfort and personal style over designer labels.
Remember, you're heading for an interview, not a beauty pageant. You need to dress to impress to show respect to the employer.
Also, the key is to dress in a way that says you mean business. Be a bit over-dressed rather than looking like a sack that walked in with a hangover.
The employers take a complete look at you. Right from your hair, nails to your shoes. They make judgments based on your choice of clothes, hairstyle, bag, and shoes.
Even petty things like your handshake or mobile manners impact their judgment a great deal which affects the overall interview success.
Dressing appropriately is an essential part of introducing yourself to the employer. So, you better make an impeccable first impression because you'll never get another chance to do it.
How should men dress?
For men, the dress to impress mantra is quite easy to apply. There is nothing really rocket-science-ish about dressing a man right for the job interview.
The least you can do is buy a neutral colored shirt with a matching tie, dark trousers, and great shoes. Whether you should wear a jacket or not really depends on the type of business.
If businesses like banking, finance, and consulting where the jacket is a norm, you must get one.
Do not make big changes in your appearance right before the job interview because you don't want the David Beckham or Ranveer Singh look at the interview. Tousled hair, unkempt stubble or a prominent facial piercing might be 'whatta wow!' on Saturday night but certainly not at the job interview.
Dress to impress but do not overdo it because you don't want to look like a desperate job seeker.
Additional Read: 5 Things You Should Not Do 24 Hours Before Your Job Interview
How should women dress?
For women, dressing up is not a daily chore. It's a hobby. It's a passion. It's, soul-awakening!
Most women would agree, isn't it?
Women can dress to impress whether they've been to a job interview before or not. Most women are god-gifted with the dress to impress capability.
For a job interview in the city, dress conservatively in a pencil skirt and a blazer (jacket), closed-toe shoes (black/brown/neutral color), light make-up and no or nude nail polish. As for hair and jewelry, go minimal and polished. Save the 2-day old curls or big hoops for your ladies night out because this look is the exact opposite of dress to impress for job interview.
Dress in a manner that is professionally appropriate to the position you're applying for. Be discrete in your styling because too-bold or too-loud won't make the cut.
You can very well practice your job interview looks before the interview with mock AI. The tool enables you to practice real-like interview questions at the comfort of your home. It analyzes your body language, facial expressions and posture to provide detailed feedback. Get your subscription today.
Special Offer: Get AMCAT at just Rs.949/-. Use Code BLOG2019 at payment page. Hurry! code valid till 31st March 2019 only. Register Now.