A person in a collection's profile pursues payments of debts owed by individuals or businesses. To improve efficiency, companies are increasingly outsourcing Debt Collection and Accounts Receivables process to strategic partners. By hiring the right candidate, collections can be improved by up to 38%. Thus it just cannot be overemphasized how important having the right Collection agent is, which directly influence collection rates and thus the business top line.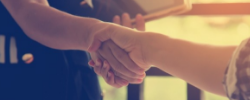 Job Role and Responsibilities

The job responsibility of Outbound Collection agents include:
Call their client's customer(s) about late payments or accounts receivable.
Negotiate for repayment deadlines and restructuring of loan schedule.
Track the payment and send Reminder calls if necessary or cut off the service in some cases.
Collection of late fees if required.
Drafting of reports and files for accounting purposes.
Competencies and Skills Required

An effective outbound call centre professional should be able to communicate clearly and effectively. He/she need to be firm and persuasive while negotiating. In the role of the collections, the candidate needs to be reasonably good at numbers. Not only should the candidate be able to reason out with the customer what amount is due from him/her, but also be able to understand quantitatively the margin of negotiation he/she has and on-the-fly do a deal with the customer.
In case of potentially conflicting situations, the candidate needs to remain calm and respectful. Our research with multiple companies shows that being polite, respectful and warm helps a Collection agent. Whereas this seems counter-intuitive, it has been quantitatively verified across multiple companies for the collection's agent profile. This can be explained theoretically as follows. For a collection agent to be able to successfully recover payment, he/she should develop a relationship with the individual who owes the money. What seems to work better is persuasiveness than assertiveness to make an effective recovery. Taking a hostile standpoint with the customer does not help, rather collaborative behaviour is better with the modern-day defaulter.
Given the high level of pressure at work, both with regard to the work tasks and to the interactions with customers, the candidate needs to have the ability to deal with stress, varied work timings and work demands. He/she must strictly adhere to rules and regulation and is thorough in everything he/s he does.
Assessments for the 'Right' Outbound Collections Profile
The following table illustrates how various skills and personality traits map to assessments required for the Outbound Collections role:
Outbound Collections Profile Skills
AMCAT Mapping
Strong oral communication skills
English: High
Interpersonal & Persuasion  skills
Agreeableness: High
Ability to comprehend numbers
Quantitative Ability: Mid
Restructuring of loan schedule, negotiate repayment deadline
Logical Ability: High
Openness to Experience: Mid to High
Ability to deal with stress and work pressure
Emotional Stability: Mid to High
* Personality traits of Agreeableness, Extraversion, Openness to Experience and Emotional Stability are defined according to the big five frameworks.
Research & Validation
Aspiring Minds (Now SHL) Research Cell has shown that both cognitive skills and certain personality traits are important for being a successful Collections agent. In multiple studies conducted the following trends emerge. All highly successful collection agents show a very high level of logical ability (correlation of 0.35) followed by moderate English and quantitative skills when compared to those applying for the job. Within the big five personality traits, Agreeableness has the strongest correlation (0.34 correlation) to collection rate followed by Openness to Experience and Extraversion. Cognitive skills and personality skill tests when used for hiring selection improved collection rates between 21% and 38% for various companies.