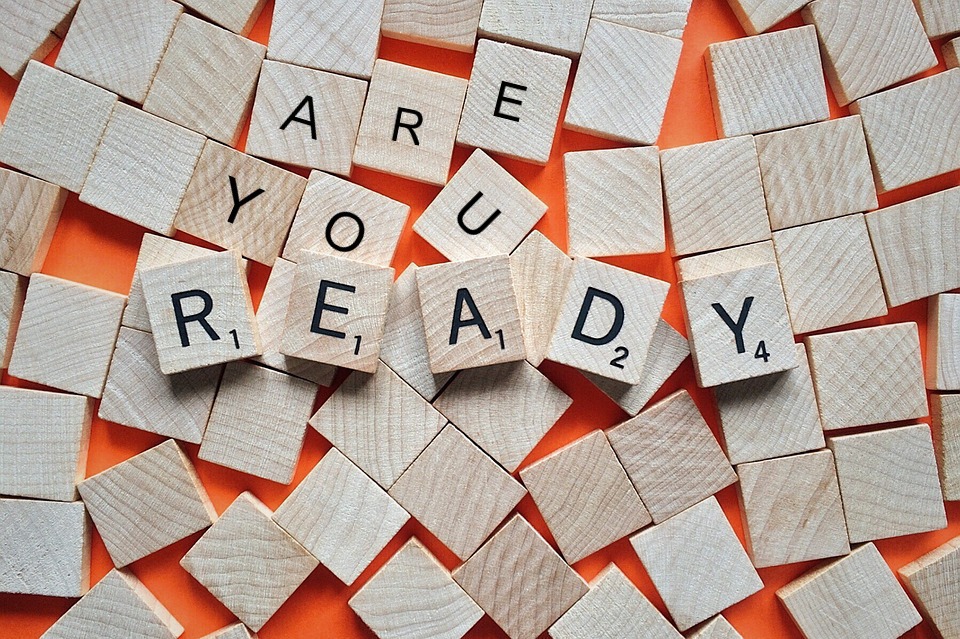 Believe it or not, interview preparation can get the best out of you.
Even if you've been preparing for weeks and weeks before the job interview, it is certain that you will find yourselves in a mess the night before the big day.
Honestly, interviews are nerve-wracking but the build-up is even more frustrating. But in order to bag the job of your dreams, you must pour your heart and soul into the interview preparation process.
Remember, the level of your preparation for the interview will determine your success or failure in securing the job you've been longing for.
So, no matter what happens 24 hours before the job interview, you must bring your A-Game to the table.
Whether you've been a part of dozens of interviews or it's your first time, you must always go through the well-versed interview tips that come in handy while preparing for the big day.
When you ask your seniors or look up the internet, you will find the same old interview tips and tricks to nail the interview but rarely anyone will tell you what you shouldn't be doing the night before.
So, given our anxiety here are the 5 most common mistakes (we shouldn't make) we all make 24 hours before the interview.
Don't rely too much on your spontaneous behavior
You may have been the master of impromptu discussions at school and college but, mind you, this isn't your casual extempore amongst your friends.
We believe that practice makes you perfect but let's not forget about exceptions.
You may thoroughly know the questions that are asked during interviews but relying too much on your old knowledge and confidence can be disadvantageous.
During a job interview, everything that spills out of your mouth has some value. It will either enhance or kill your performance. So, be wise when you talk.
Your intellect and knowledge about the company are directly proportional to your level of interview preparation. The harder you prepared for the interview, the better you will perform in front of the panel.
So, ditch the spontaneity. Prepare well because remember you want this job.
Don't be over-friendly
We understand your curiosity to know the interviewer but it isn't necessary for you to stalk them all over the web. Well, control your horses the day before the job interview.
Do not end up liking their Instagram picture from 22 weeks ago. You don't want to come across as a nosey creep. Researching about the interviewer is an integral part of the interview preparation process but don't go overboard.
Maintain your professional demeanor, look up for them on LinkedIn but don't rush to add them even before you've met in person.
Such behavior is termed as bad LinkedIn etiquette.
Also Read: What Can You Learn From LinkedIn To Create A Job Resume
Don't indulge in false preparation
You can literally pre-script your entire job interview before it actually happens. You must pen down the basic 10 – 12 questions that can be framed by just looking at your CV.
Most interviewers have like minds and they do notice the same unnatural things in your resume.
For these, you should have satisfactory explanations. All the interview preparation tips talk about mentally preparing the answers to these questions but we find it something like 'false preparation'.
The chances are, you will remember only 50% of answers framed the day before which won't be impressive enough.
So, you should try to build small narratives for questions like 'We notice some gap in your professional career' and 'why did you switch from your previous work field?'.
Write it all down.
Really, it is one of the best interview tips you will ever receive. This way you will be able to express you fully in a short span of time.
Don't practice it all in your head, try it for real
You know about those things that sound great in your mind but do not translate well in real life? Yes, a job interview is one such thing.
All the effort put in interview preparation goes down the drain if you don't perform as per your own expectations.
So, it's better to go for a mock interview before the actual one.
Right 24 hours before the interview, you take MockAI interview to test your interview skills.
MockAI by myAMCAT provides you with a realistic interview experience in the comfort of your home.
It uses artificial intelligence to provide comprehensive feedback regarding your interview skills by rating the voice modulation, facial expressions, and posture.
The product is one of its kind that assesses your interview presence for 20 coveted job roles by making use of machine learning and artificial intelligence.
It is easy to use and doesn't cost a bomb. This is as good as practicing a real interview with a friend sitting in the same room.
Not just that, MockAI provides a personalized guide with general tips and resources that can help improve your interview skills.
So what are you waiting for?
Get your MockAI subscription today and inch closer to your dream job interview.
Most importantly, don't discourage yourself
While being called for an interview is a big milestone in our lives, it shouldn't rule our minds leaving us anxious.
A day before the job interview, take some time to relax while you're preparing.
It is important for you to be in a happy and healthy state of mind when you meet your prospective employer for the first time.
Don't doubt your capabilities or question your knowledge. However, being lofty or over-confident about the same can be a bit put off.
So, balance it out before you walk-in The Door. Don't budge yourself over interview preparations because this isn't the end of the world, better opportunities lay ahead.
Remember, the job interview panelists know their task well. Be as ready as you can be with your interview preparations because great opportunities don't always come knocking your doors.
Soak in all the interview tips and go through all the company details before you walk-in the room.
Give it your best shot!