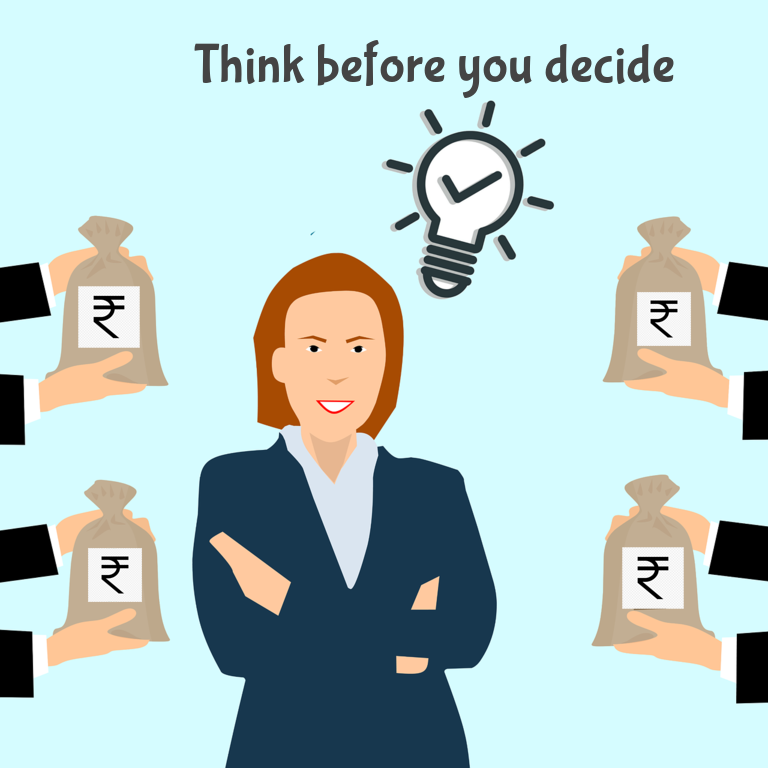 Unemployment can cause a lot of grief, and one will likely suffer, both, financially and mentally. In such a situation, you might be tempted to take any job offer that comes your way. However, do take a pause and reflect on the consequences of taking a job offer which might not be a fit for you; as per your skills.
Do note though that if you are in a difficult financial position where your parents or family expect you to chip in and you need money for basics like food and rent, then you should definitely take a job offer and then look for getting a better and more relative job.
However, if you are not in any pressure situation, you are a fresh graduate or can afford to take a few months off to find the best job offer then we suggest you to keep trying.
Here are the reasons when you should decline a job offer and how it will impact you –
The company expects unethical work or thrives in an unprofessional environment
Before taking up a job offer, you should do a bit of research yourself by checking the reviews on Glassdoor or talking to some current employees or at least visiting the office.
If you feel that the people are rude, unprofessional or it's a negative environment, then you can decline a job offer. You won't be happy in such a place, and you will feel terrible about it after joining the company.
There is no growth promised for the foreseeable future
Good companies make sure that the people they hire have a long-term future in the company. Companies who don't put in the effort to explain the long term possibilities are not interested in keeping you for a long time, and it won't be a good fit for your future. You should go to a company that offers job success instead of stagnancy.
The pay is too low and not worth your skill set
You might want to settle for a low salary because you might not want a long gap in your resume. But you should understand that the recruiter might take an undue advantage for the same reason and offer lesser than market value.
Ensure you are being paid well, this is because the next company will not offer you more than 30% increase in salary. 30% is the standard increase in Indian jobs, and by starting at a lower base salary, you will be putting yourself for long term loss.
Also Read: 5 Successful salary negotiation tips for your new job
There is no clear job description or work role
Many companies especially IT companies hire employees to sit on the bench. While the opportunity of getting a salary, staying employed and do nothing might seem lucrative, it will hamper your job success in the long term. You will not have anything to show for on your resume, and no company will easily hire you.
Unless you are in a dire need for the money, you should never join a company where there is no exact role waiting for you to do.
Requirement of a lock-in period or bond
Run away from a job offer that requires you to sign a bond for compulsory stay for a couple of years or more. Or even the companies which ask you to keep your original certificates with them.
A few small Indian companies do this practice even now, and in the desperation of getting a job offer many graduates do this, but it is not needed!
First of all, such tactics are illegal and can be reported to the Labour Commission. You can always find another job that will ensure you retain your freedom.
Job demands travel and extensive commute
The reality of today's cities is that it's not easy to commute. If your commutation from home to office is too long, taking more than 2 hours, then you should decline a job offer!
You will spend too much time on travel and will lead to poor work-life balance.
So unless you can move closer to your workplace or if the company is providing you with transport, you should decline it.
Also, if the job demands a lot of travel, like in sales, be sure you are capable of doing it. Travelling can take up energy and affect your health in the long run.
These are a few reasons why you should decline a job offer even when you are unemployed. You should take the AMCAT and make it easier on yourself for finding a job you love and one which will lead to job success. Sign up here for the AMCAT now.