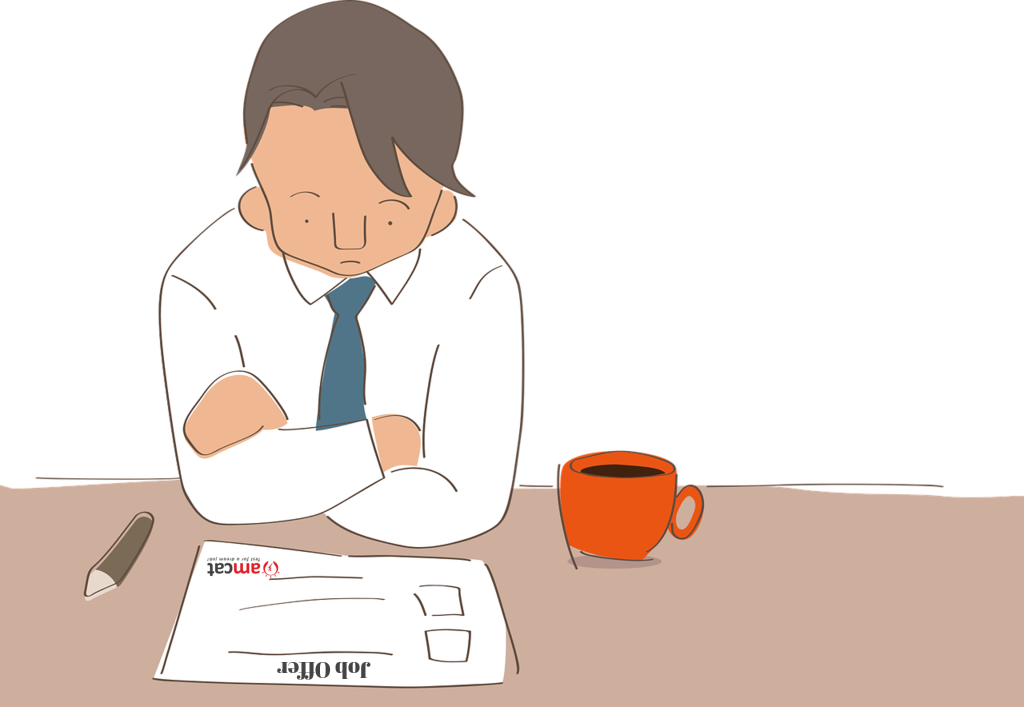 Congratulations on the new job offer!
The long, dull days of waiting to hear back from the employer are finally over. Now, the HR wants you to sign the dotted line so it's a deal. At the point, things start picking up the pace and you're bound to feel overwhelmed. But this is the moment you've been working and waiting for – you've finally landed an awesome job.
For most parts, you are ready to take this exciting new job offer but there is a tiny bit of hesitation somewhere. Even though you've gauged the new office culture, talked to your future boss and even met a few colleagues. Then what's holding you back?
Accepting a new job offer isn't like shopping for new sunnies, it's a career-altering decision. So, you must definitely spend some quality time to consider some last few factors before you take the big leap.
Special Offer: Get AMCAT at just Rs.949/-. Use Code BLOG2019 at payment page. Hurry! code valid till 31st March 2019 only. Register Now.
Here are some things to consider before accepting a job offer, including what to look for when evaluating job offers, and when it can make sense to turn one down.
Career Advice: Factors to consider before saying YES!
Evaluate the job offer
It goes without saying. Once you've been offered the job, start by weighing the pros and cons of taking the job offer. There are important factors like salary, start date, insurance, paid holidays and other employee perks that can influence your decision.
When it comes to first job tips, we always tell candidates that it's better to respond late than step back from your word later.
If you're lucky enough to have two lucrative offers on the table, evaluate them with a fine tooth comb. Take some time before you pounce on the next best offer.
Room for growth & learning
The best career advice is to stick to one job for at least a year before making a change. You need to understand that there will be challenges and you'll learn new things but all of it will add to your rich work experience.
Ideally, your new work role should come with the possibility of growing into a higher position at the same company. You must understand that it is better to be promoted to a higher position in the same company than having to roll over in a new space.
The commute
While living in the busy metro cities of India we have come to peace with the over-crowded public transport and traffic jammed roads. However, it is sensible to evaluate the commute time and distance before you nod yes to a job offer.
Longer distance and time in commuting can affect your daily routine. These long trips can get daunting, affecting your thought process towards the job. It may also erode you physically and socially.
It's a piece of popular career advice to stay closer to your work than your girlfriend's pad.
Timings
The employer might want you to start as quickly as possible but you're sitting here juggling between multiple job offers. The idea is to borrow some time before you start any new gig.
Some jobs require you to move your residence, which takes time. Other times you might want to take some time off for traveling, hobbies or family meet-ups.
Do not commit to starting date until you have fully evaluated all the changes you'd have to make in order to start. In other words, take out time to figure out what is truly realistic for you and don't be afraid to ask for it.
The truth is that great job offers don't just land into your lap like an apple. You have to toil for weeks preparing for interviews, creating the resume and finally hearing from the employer before you even claim to have a job offer in hand.
Hence, it is best to take one last quick glance at all the factors that can alter your decision before you call the shots. You can look for fairly desirable jobs at www.myamcat.com if you haven't found that one dream job offer till date. This platform brings employer and job seekers together to help create employment opportunities.
Special Offer: Get AMCAT at just Rs.949/-. Use Code BLOG2019 at payment page. Hurry! code valid till 31st March 2019 only. Register Now.