Sales is the lifeline for any organization. A Sales Executive's primary responsibility is to sell the company's products and services to customers. The Sales Executive is also expected to maintain a relationship with customers, understand their expectations and gather market intelligence. A sales executive might be required to sell to new and existing clients as well as provide service to existing clients.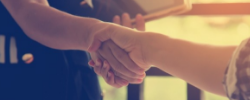 The Job Role and Responsibilities
The job role and responsibilities of a Sales Executive will vary depending on the market and the customer. Based on that, there can be four types of Sales:
Business to Business (B2B Sales): Describes sales between one Business to another. Like the sales of automotive parts from Parts manufacturer to car manufacturer. For such types of sales, a good sales experience is more important than Product and Price. The primary goal of the Sales Executive is to build a strong relationship with the customer and be able to demonstrate how their offerings are better than those of their competitors.
Business to Consumer (B2C Sales): Describes retails sales where the purchaser is the end user. Example would be a car salesman selling to a potential car buyer. This type of sales takes more developed trust and usually more sales skill. The sales executive must be able to help the buyer understand the intangible benefits and enjoys helping others.
Business to Government Sales: Describes sales to Government organization. This type of sales requires the Sales Executive to have a good understanding of how the Government organization and the hierarchy level work.
Channel Sales: Describes selling to mediums or channels that will ultimately sell to consumers. Example would be companies selling to distributors or distributors selling to retailers. In this case, the Sales executive acts as a bridge between the company and its end-user and gets the necessary feedback and market information.
Competencies and Skills Required
Though the competencies and skills required by a Salesperson would depend a lot on the type of sales and company he/ she works for, broadly speaking a sales executive must be personable, have an easy-going attitude with clients and be an excellent communicator. Basic computer skills have become mandatory for most companies now.
Assessment for the 'Right' Sales Executive
To create a competency mapping for different types of Sales Executives, Aspiring Minds-Now SHL conducted a research study and took the opinions of various Subject Matter Experts. Sales Heads, HR Heads, CEOs and academicians of various private and public sector organizations were asked to rate the importance of various competencies for a particular type of Sales role in their organization. Based on their consensus, Aspiring Minds- Now SHL developed a Nine Factor Competency Model that covers every important aspect of Sales Personnel.
It was found that there were some competencies like Communication Skills, Reliability & Result Orientation and Ability to stay Calm under pressure, that was expected from every Sales Person irrespective of the type of Sales he was doing. Whereas some other competencies were only required by a certain type of sales and not by others. For example, Multitasking would be very important for a Channel Sales guy who has to deal with multiple types of clients and also look into various aspects like operations, branding, fierce competition, customer feedback etc, whereas it will be not very important for a Direct Sales role. Similarly, a Corporate Sales Executive should be Far-Sighted and Visionary since such sales have typically a long sales cycle, whereas this will not be very important for a Channel Sales Executive. The following table illustrates how various skills and personality traits map to assessments required for the Sales Executive role:
Competencies
AMCAT Mapping
B2B
B2C
Govt
Channel
Communication Skills
High
Medium
Medium
Medium
Optimistic and Resilient
Low
Medium
High
High
Multitasking
Medium
Low
Low
High
Diligent/Reliable and Result oriented
High
Medium
High
Medium
Natural People's Person
Low
High
High
High
Creative and inquisitive
Medium
Low
Medium
Medium
Calm and composed under pressure
Medium
Medium
Medium
Medium
Socially confident
Medium
High
Low
Medium
Adaptable and flexible/Pliant
Medium
Medium
High
Medium
Influential and charismatic
High
Medium
Low
Low
Visionary/Far sighted/Discerning
Medium
Low
Medium
Low
Assessments Correlation to Performance
Globally, standardized assessments have been used for hiring Sales Executives. There is much evidence to indicate that tests of cognitive ability are strong predictors of job performance in a Sales Executive role. Studies by Arneson et al. (1993)1, Barrick et al. (1993)2 and Vinchur et al. (1998)3clearly show that there is a strong correlation between a candidate's general cognitive skills and personality traits with his Supervisor Ratings, Sales volumes and other parameters of job success. The objective criteria consist of assessments in spoken English, cognitive skills and personality inventory. Our research shows that English communication skills combined with Conscientiousness and Extraversion show the strongest correlation to the success of a Sales Executive at the entry-level. According to a study carried out by Aspiring Minds, Now SHL at a large Hospitality chain, a standardized test can increase High Performers in the company by 66%. Thus a company can improve its top line significantly by using standardized assessment during the selection and recruitment of Sales Executives.
---
Arneson, S., Millikin-Davies, M. &Hogan, J. (1993).Validation of personality and cognitive measures for insurance claims examiners. Journal of Business and Psychology, 7(4), 459- 473.
Barrick, M.R., Mount, M.K. & Strauss, J.P. (1993). Conscientiousness and performance of sales representatives: test of the mediating elects of goal setting. Journal of Applied Psychology, 78(5), 715-722.
Vinchur, A.J., Schippmann, J.S., Switzer, III, F.S. & Roth, P.L. (1998). A meta-analytic review of predictors of job performance for salespeople. Journal of Applied Psychology, 68, 587- 593.