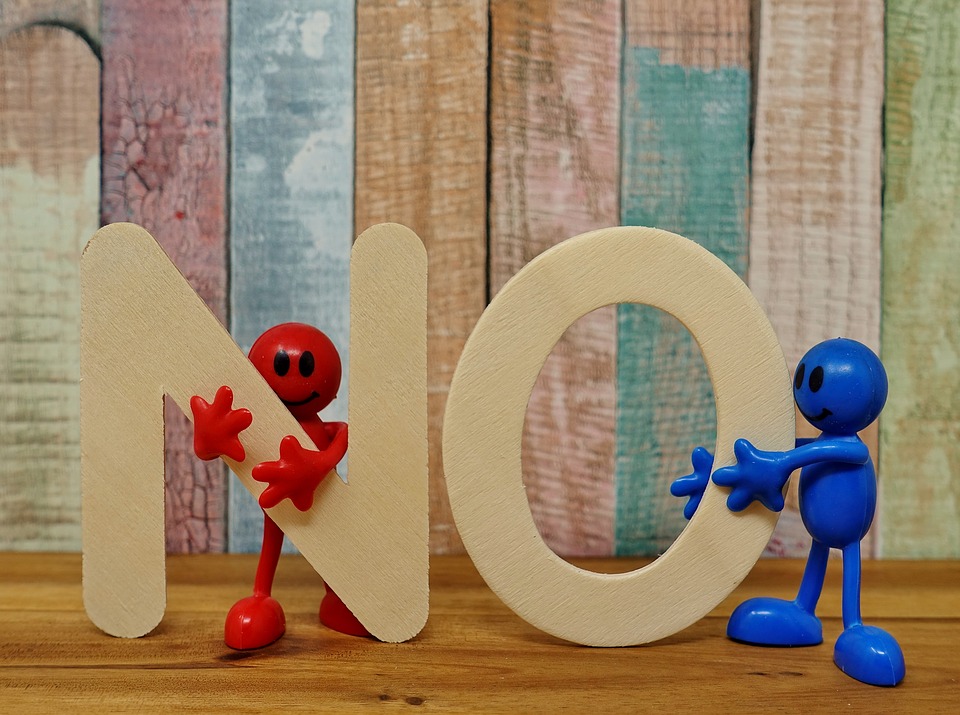 You might have been waiting for a job offer since what feels like forever but that doesn't mean you accept anything that comes across.
Great things take time.
Before you accept any job offer, you need to scrutinize everything carefully. If you aren't sure about what to look for, here are the 5 signs that you should not accept a job offer:
Lunch time is also work time
If you happen to be there for your job interview at the lunch time, it's a great opportunity to observe the work culture. If you see people having lunch at their desks and working on their laptops simultaneously, that's a red flag.
An organization that doesn't value their employees' personal time and doesn't promote healthy communication between their workers isn't the place you want to be.
These organizations are not looking forward to team work but just focus of finishing task even if that's at the cost of their employees' well being or professional growth.
No visible scope of growth
To map your growth route before entering an organization is important. It helps you have goals and then there's always this motivation to reach at a better position than the present. But if you can't see a way through, you need to reconsider.
Your skill set doesn't match with the job role
You might be eligible for a position and yet the job might not be for you. The recruiters won't be able to grasp it in a single interview.
In fact, you can do exceptionally well in it. But inquire about your job role and if you think it is everything about your weak points and something you are barely interested in, let it go.
If you know you aren't looking for it, do not let the salary package and company name deceive you. Not joining a job is always better than choosing to 'stay or leave' within a month or getting fired.
AMCAT exam is a great way to avoid getting into such a situation. This adaptive based skill assessment exam lets you find a job which matches your skill and interest area; saving you and the recruiters a lot of effort and time, and increasing your chances of getting hired.

To know more about amcat exam and register, click here.
Your job offer letter is too demanding
You get your offer letter and it is all about how you are responsible and accountable for everything. All penalties are for you while the company is hardly answerable for anything.
You leave a job within a month, you pay a penalty. If they fire you in a month, it's just like that!
You aren't looking for an organization that doesn't consider their employees' point when it comes to anything.
They ask you for money in any form
You are looking for a job to earn money not to lose what you have. If your recruiter asks you for payments in any form, be careful.
Even if the money is for background check or whatever, it's not on you to pay for it. It goes against hiring rules.
Besides, if you don't know the company well, it can be a scam. So, just reject the job offer and look for other deserving opportunities.
Conclusion
It might not sound like, but there's nothing sad about rejecting a job offer you might have been waiting for. Instead it's a win that you fixed things before it could have been worse. It might take some time you get the offer you want, but it's on the way!
Note: MockAI is your go-to asset when looking for tools to prepare for your job interviews. Try it today!