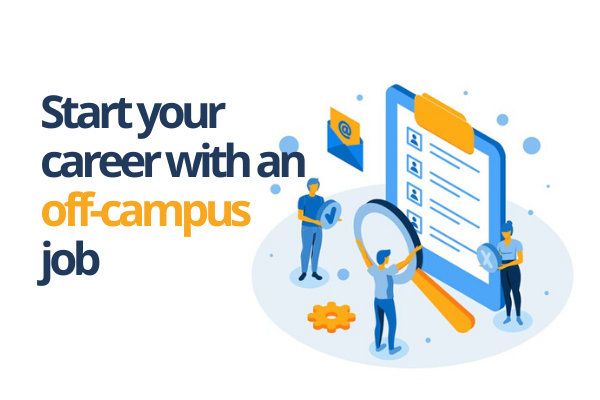 Getting off-campus jobs is harder than on-campus placements, and to make a mark you need to hustle more than ever. However, with good preparation, you can strengthen your candidature and make yourself stand out from the crowd.
And, to help you make all the right decision, here are top tips to help get the best off-campus jobs.
Prepare The Perfect Job Resume
Even before you start applying for job openings, you need to have an impeccable job resume by your side. In the big world of off-campus jobs, your resume should stand out from the thousands of job applications. Make sure your resume is eye-catching and filled with keywords from the job description.
To give your job search an edge, you can opt for a tool like Resume Buddy to help you create the resume within minutes. Moreover, the tool has resume templates and will help you write error-free content to give your resume a professional look.
Interview Preparation
In off-campus jobs, once you are shortlisted, you will have to go through a series of interviews. That is why you need to start preparing for the interviews if you want to make an impact. You can use a tool like Mock Ai and give mock interviews to hone your interviewing skills.
Moreover, you should prepare answers to common interview questions and learn how to conduct successful virtual job interviews at home.
Complete Certification Courses
One of the best ways to show the hiring managers that you are serious about your job search is by having relevant certification courses. Moreover, certifications from an accredited source can give validation and recognition to your skills.
To get a substantial edge over the other candidates, you can opt for AM certifications. There are 20 certification courses for you to choose from and get your skills certified. Your certificates will help you showcase your employability skills and your competence in both hard and soft skills to the hiring managers.
Create Networks
In today's day and age, networking is crucial to find off-campus jobs. Social media platforms like LinkedIn can give you the chance to connect with both recruiters and employees. You can also connect with alumni, professors, and executives in your dream companies. Many companies have referral schemes; you can ask your friends and relatives to refer you to their company.
Sign up for job websites
Off-campus placement is a huge task, and if you want to have a job after graduation, you have to work hard every single day. Today, there are at least twenty websites where you can register and sign up for fresher jobs. You need to upload your resume and apply to appropriate jobs.
Another benefit of taking the AMCAT exam is that you can have access to thousands of latest jobs; for both, experienced and fresh candidates. You can apply with your score and get an interview!
Completing your graduation is just one of the milestones in your job search. The way of getting off-campus jobs is not easy, but you will be rewarded for your hard work. So, try to make the best of these job preparation tips and start your career with success.
Best of luck!