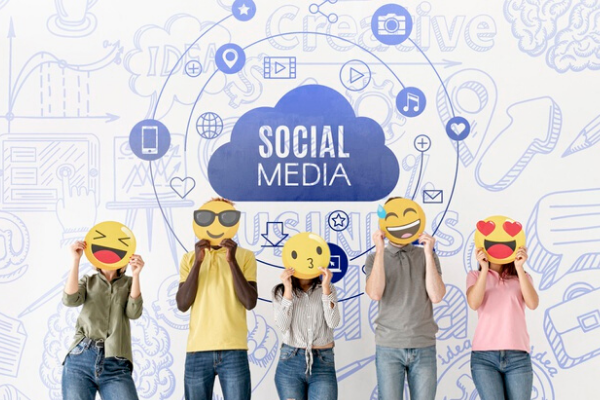 In this age of technical advancement, social media is the platform which gives people a space to create, share and validate information. Through virtual communities and network, you can promote your ideas, career interests and any other form of expression.
Companies are using social media platforms like LinkedIn, Twitter, Facebook and Instagram to promote their products and services, while also simultaneously creating a positive image. Moreover, many recruiters and recruitment agencies are using these platforms to source the right candidate. In addition to that, social media sites have become essential to advertise your skills and abilities.
All this means that today social media plays a very big part in your job search. It allows you to showcase your skills, network with people, identify opportunities and get valuable references. Therefore, by using social media, you can increase your visibility and the parameter of your search.
Here are some of the social media platforms that are crucial for your job search.
LinkedIn
LinkedIn is a great tool for you to kickstart your job search. To enjoy the benefit of this valuable tool, you need to have an up to date LinkedIn profile. LinkedIn is like your conventional resume but with a digital edge. Features like Endorsements and personal testimonials (by your colleagues, customers, manger and more) makes it easier for the recruiter to search for candidates. These feedbacks will give your skills authenticity.
However, in no way is LinkedIn a replacement of your resume. It gives you a chance to connect with people working in your area of interest and show you the ground reality. Moreover, you can also find out the skills that are relevant to your job role.
Twitter
Twitter is a great platform for you to post and exchange your ideas and point of views. You can use it to interact with other people or organisation that you find interesting or useful. All the businesses use it to promote their services and entice people to visit their website/page.
Although twitter is a very informal medium, however, you should come off as professional. You don't have to tweet about yourself, you can just follow the companies and retweet. Moreover, you can also, tweet about your interest in a particular domain and how updated you are about the sector you wish to work in.
Facebook And Instagram
Both Facebook and Instagram are informal mediums and largely used by people for connecting with their friends and families. However, nowadays many organisations are using it to communicate with their target audience. For career purposes, you can ask your personal connection about current recruitment and tips on your job search. Moreover, you can talk to people more freely and ask questions without coming off unprepared.
These are some of the ways to use social media to your advantage. Moreover, if you are going for a creative line of work, then you can also mention your blog links, portfolio and more to show the recruiter your skills. So, make the right use of these digital platforms and give a boost to your job search.