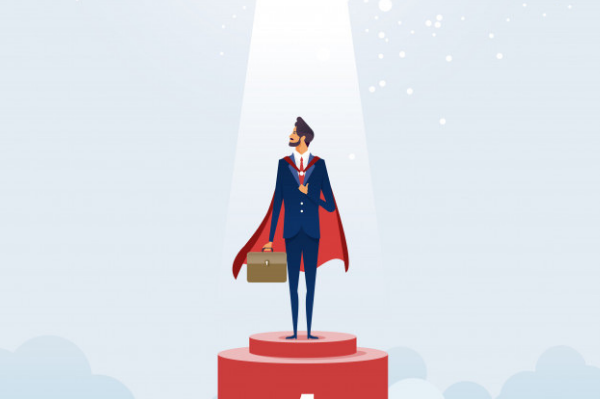 Non-tech fields are no longer considered as off-beat as they were considered a few years back. The change is because that slowly but steadily, jobs in the non-tech field are paying well too. However, despite its rising importance, non-technical jobs still remain a mystery for many as they don't know how to go about the whole job search process.
So, today we are going to cover how you can make a successful career in a non-technical field and what are the steps you should take for it –
Be sure of what you want
Before you start on your job search, be very sure of what you want – the career you want, the field you want to pursue and so on. Having such clarity will only help you streamline your search process and make things easier for you.
Apart from that, note down what you want from the job; pay, profile, location, etc. Note down the things which you would want from the job but are ready to compromise on if the need arises and the things on which you are not ready to budge and absolutely need.
Now, keeping these things in mind, start with your non-technical job search and embark on making a successful career in the field.
Do internships
Internships are a great way to loosen things up and help set you on a successful career track. They also work on leaving a great impression on the recruiters as it tells them you are not a lazy person waiting for things to happen but someone who wants to take charge to make the most in his career.
Internships can also help you understand the job market, sound impressive on your resume and help you build some reliable networks.
Networking and networking
Networking can really help you find success in your non-technical field. It ensures that you are more aware of the status of jobs in the market and know where to apply for a job and when. Also, you can get referrals from your contacts for relevant job openings. And, if not that, then your network can always help you figure out the best methods to succeed in your job search.
And, while we have already stated that internships can be a great source to help build your network but they are not the only one. LinkedIn, Facebook, other social media sites can also be a great place to connect with new people and build your network.
For more tips and benefits of networking, read our blog on the topic!
Build on your skills
While networking, internships and all are important to help you make a successful career, you also need to build on your skills for that.
Go through the job description specific to your field of interest and find out which are the key skills most recruiters look for. Then try and include these skills in your resume and build on them through skill assessment tests or skill certifications.
AMCAT exam can help you a lot here as it is one of the most renowned skill assessment test with a huge lot of companies relying on its results and hiring directly through it. As for skill certifications, AMCAT also provides those and you can opt for the best skill certifications according to your need.
Prepare for interviews
Once you know how to proceed, you also need to ensure that you do well in job interviews to court a successful career. Job interviews are now an integral part of the whole hiring process. Whether you are looking for your first job or looking for a career change, you would have to face interviews at all junctions.
We know that interviews can sound scary, however, they are not really so. To do well in job interviews, you need a good dose of confidence and knowledge of the company and the job profile. And, you would also need to be aware of these interview preparation tips! 
Making a successful career in a non-tech field is not a too-tough-nut-to-crack. You just need to put your best foot forward and ensure that you are letting your best side reflect all the way through.