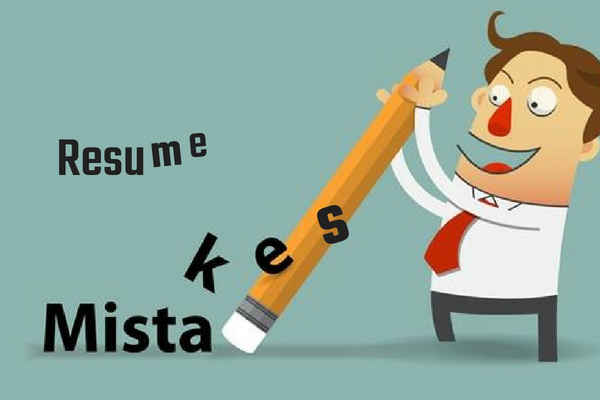 Resumes are undoubtedly the most important document that can get you the interview call you really want. It is the first mode of introduction that you get to make to a recruiter. However, many a time, we end up making resume mistakes without even realizing it. And, these resume mistakes are so dangerous that they can actually cost you the job and put a full-stop to your job search even before you start.
Now, what these resume mistakes are and how you can overcome them, let's find out…
Being unorganized
Being unorganized can have a far-reaching and negative impact on your job resume. Not organizing the resume properly is one of the most common resume mistakes.
When you are composing a resume, your name, address, email id, resume objective and the following resume matter should be well organised. Your job resume needs to tell a systematical story to the recruiters and get them hooked because of it.
So, ensure that you have a certain resume frame in mind and are resume the right resume templates to keep the content of your resume organized.
Resume length
Another of the common resume mistakes that most people fail to notice is the resume length. When you are writing your resume, you need to be very conscious of its length.
Even if you are a fresher and don't have a lot to say, you cannot and should not end your resume in half a page. Dig deeper and talk about things that make you a good fit for the opportunity without relying heavily on fluff.
Similarly, your resume should not be too lengthy either. The ideal resume length for someone with less than five years of experience is one page. So, try and stick to it.
Too much trivia
People generally want to include everything and anything in their job resume and are not really bothered by how much or how little it serves the purpose. These trivia do nothing to make the resume interesting and instead tell the recruiter/s that they don't need to waste their time on it.
If you want to make your job resume reader-friendly and ensure it is not immediately rejected by the recruiters, then you need to let go of the unwanted trivia.
That means you don't have to talk about the award you won in the eighth grade or the art workshop you attended despite being an engineering student.
So, these were some of the common resume mistakes that many of us fall victim to. Instead of replicating these mistakes in your resume, try and come up with interesting ways in which you can ensure your resume does what it is supposed to do – pitch you as the ideal candidate.