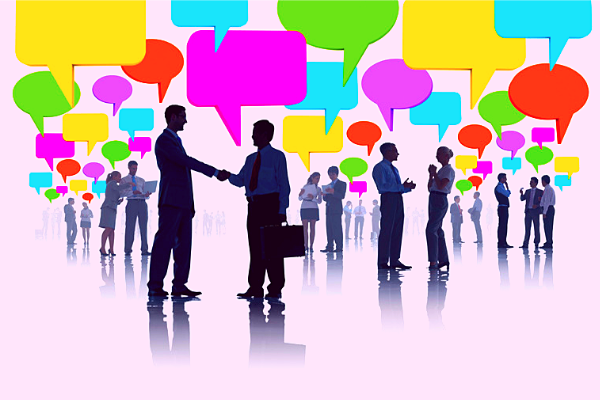 You might have heard so many people advice you to 'network'. Network with your seniors, stay in touch with people you have worked with previously, go to job meets to meet new people and 'network'. But what is this network or networking all about and what are the benefits of networking?
In today's article, we will find out all about the benefits of networking and how you can make the most of it.
More opportunities
One of the top benefits of networking includes more job opportunities. Many a time, companies don't publish their job openings and instead rely on internal sources to reach out to people and get them on board. Here networking can do you a world of good as you can learn about job opportunities in your dream company and get to apply for them.
Of course, such a situation can also mean increased competition but if you prepare well enough, then you can easily make through. So, make sure to read up on the company and don't take your interview preparation for granted.
Special Offer: Get AMCAT at just Rs.949/-. Use Code BLOG2019 at payment page. Hurry! code valid till 31st March 2019 only. Register Now.
Helpful references
Many different studies have claimed that references significantly improve your chances of landing the job. Of course, the impact of references claimed in each article varied but we can fix it on an average of 10%. And, if you have seen the high competition that candidates face for every job, you would realise that 10% is actually a lot.
So, if you know someone who works in a company you have applied for a job in, just ask them to throw in a good word in your favour. Of course, don't be pushy about it and suggest or request them for a helpful reference.
Better chances of getting noticed
When you are interacting with other people who have a successful career or who are in a similar field as yours, you are making yourself more visible. If you regularly attend job meet-ups or connect with people in convocations, they would begin to recognise you and push your name ahead when a job opportunity opens up.
Also, when you meet people in a learning and engaging environment, it gives them a reason to believe that you are knowledgeable and reliable.
Your job resource
The benefits of networking are not limited to more job opportunities. If you need more help knowing about a company or working on your interview giving skills, then a healthy network can help you there too.
You can gain insight knowledge of what the company stands for and what are its ambitions. Knowing about the company can help you prepare for the interview process better and help you formulate your answers accordingly.
Similarly, if you are just starting your career, you might have a lot of questions about what the job interview might be like, or what sort of clothes you should wear to a group discussion and so on. The benefits of networking cover this aspect too and help you figure out the answer to these questions with ease.
Of course, the catch is that you should be open to acknowledging that you don't know everything and can do with some help.
Confidence booster
When people think of the benefits of networking, they rarely associate greater confidence or a more positive outlook with it. However, the people you hang around with and connect with can have a lot of influence on your mental health and being.
If your network consists of people who are determined to succeed, are working to achieve their goals or are already in a happy place in their career, then they can greatly influence how you look at things. A positive, uplifting attitude is essential to success.
Also, by giving yourself the opportunity to talk to people you don't know, people who come from different spaces of life, and sharing ideas and opinions can really do wonders for your confidence. In a cut-throat, competitive job environment, a good dose of confidence can really take you places.
To enjoy all the benefits of networking, you need to be open to interacting with new people and learning from them. You also need to be open to ask for help and advice when required and be ready to provide the other person with the same.
Networking can really be your trump card when on a job search. However, another important card that you need to play to ensure that you are starting on the path of success, is to opt for the AMCAT exam. With the AMCAT exam, you can get an opportunity to apply for the jobs of your choice while letting your skills-set take centre stage.
A good AMCAT score, combined with some great referrals can put your career graph in an upward motion.
Special Offer: Get AMCAT at just Rs.949/-. Use Code BLOG2019 at payment page. Hurry! code valid till 31st March 2019 only. Register Now.