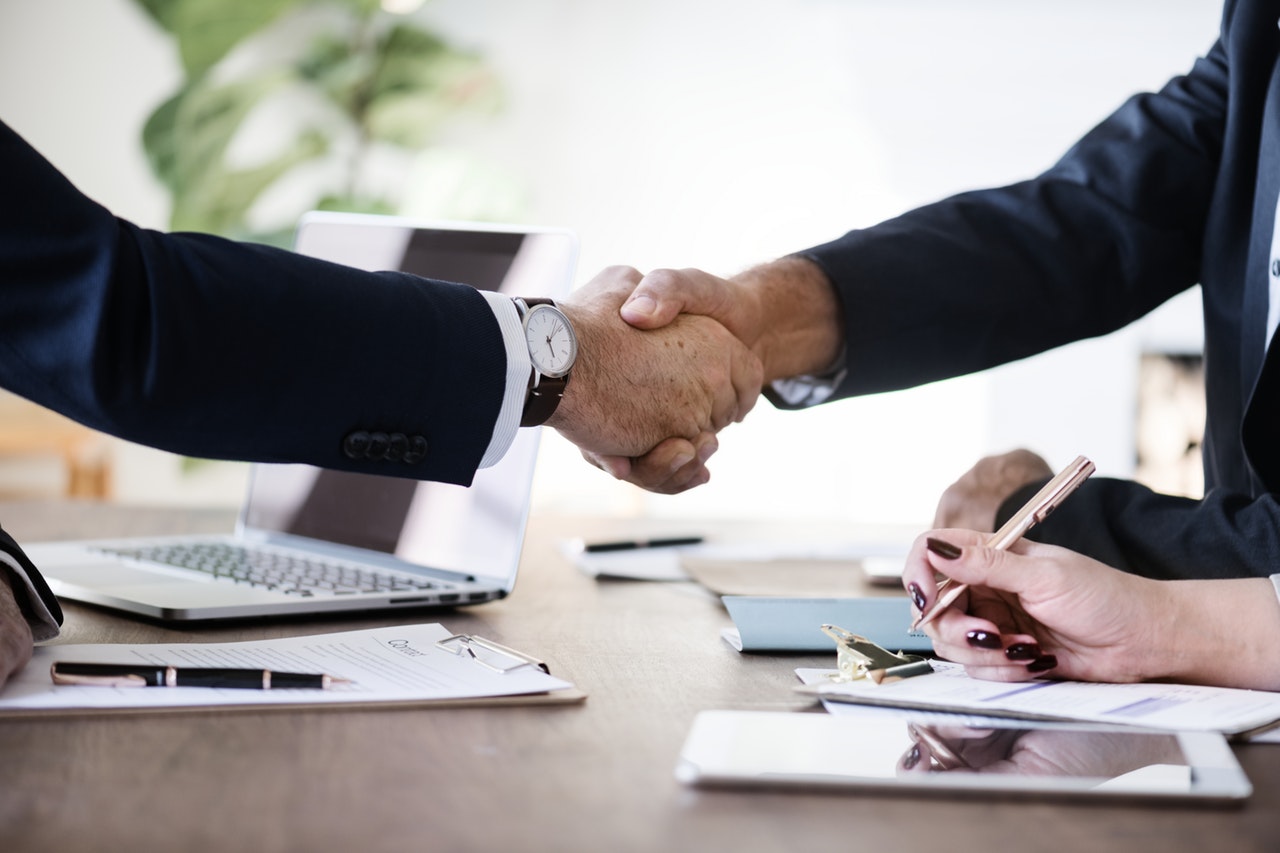 You found your dream job.
You applied for it.
And now you have been called for a job interview.
Well, congratulations on that! Now, this is exactly where your challenge, to get your dream job, intensifies. Just getting a call is not enough; clearing the interview will move things forward.
Nervous? Don't be!
We are about to give you 25 awesome preparation tips for job interview success which will surely help you land the job. After reading this informative article, you will surely boost your chances of being hired on the spot. But first, read on:
Tip 1 – Research the company
Research. Research. Research! It is imperative that you research the company thoroughly and gather sufficient data about their competitors, industry, and whatever you can get your hands on.
Tip 2 – Prepare question
Just don't go and sit quietly in the job interview. Ask questions about the company, it's culture, about your position, etc.
Tip 3 – Sleep early
You don't want to look like a sleep-deprived person in the interview; yawning every 5 seconds. So, better get some quality sleep.
Tip 4 – Dress code anyone?
Follow a proper dress code. Wear office clothes, pressed and crisp. Don't go in your Friday night casuals.
Additional Read: What to wear for your interview
Tip 5 – Put some deodorant
Seriously, it's so hot (or cold) out there, and you don't want to smell like a jackfruit. So, put some deodorant to smell fresh.
Tip 6 – Smile
Nervous? Put a nice and warming smile on your face. It will ease down the atmosphere, at least, for you.
Tip 7 – Resume print outs
Put some extra 3-4 copies of your job resume with you. The company probably doesn't need, but well, why take a chance?
Tip 8 – Shhh! Silence the phone
You may receive a call in the middle of your job interview, but that's not supposed to be answered until you are done. Please put your phone on silence or better switch it off.
Tip 9 – Arrive early
One of the best job interview preparation tips is to reach the office at least 10-15 minutes before the interview. It will allow you to gather yourself and feel slightly comfortable in the new environment.
Tip 10 – Be nice
You don't want to put a poker face when the receptionist smiles at you or ask you something. Just be nice. Like sweet and friendly with everyone you encounter in the office.
Tip 11 – No trash talking
Never ever talk badly about your previous employer. Never in a direct way speak ill about your former company and colleagues.
Tip 12 – Don't slouch
You really got to keep your back straight and head high during the whole job interview. A slouchy, or poor body posture and body language will lend you negative scores.
Get MockAI, the all new and advanced mock interview session to keep a check on your body language and voice tone during a job interview.
Tip 13 – Got some weaknesses?
Always answer, "What are your weakness?" with confidence. Never skip the question. Show that you are self-aware and introspective.
Tip 14 – Why should we hire you?
Be creative; seriously!
Don't say, "because I work hard". Creatively summarize your skills, education, and experience.
Additional Read: Common interview questions, "Why should we hire you?"
Tip 15 – Self-introduction
One of the most asked job interview questions is, "Tell us about yourself?". Don't start talking about your childhood buddy. Answer something relevant to your job.
Tip 16 – Look in the eye
Seriously, if you're going to look down and not see an eye-to-eye with the interviewer, how will you make them feel that you are confident? Failure to make proper eye contact is one of the interview mistakes that candidates make.
Tip 17 – Speak Clearly
Be clear with your voice. Don't be extra loud or remain timid. Speak with clarity to get yourself heard. You'll surely get some brownie points.
Tip 18 – Don't party late the night before
Does this even need to be justified? Just skip partying late in order to avoid any sluggishness the next morning.
Tip 19 – Practice, Practice and, Practice
Rehearse before you go for the job interview. Look into the mirror and answer questions like you would do in the interview. Use tools such as MockAI to practice interview questions.
Tip 20 – Take the boat in your hand
You don't want to sit there and wait for the interviewer to ask you questions. Let the job interview flow like a friendly yet professional conversation. Be a river, not a pond!
Tip 21 – Think Positive
There's too much negativity out there. Be positive fella!
Tip 22 – End on high notes
If you really like and need the job. Tell straightforwardly towards the end. Say you're really excited and are looking forward to joining.
Tip 23 – Write Thank you note
Email or notes on paper, always write a thank you note after each interview.
Tip 24 – Don't give up
The interview wasn't good? If you get a feeling that you didn't do good in your job interview, don't get disheartened.  Go ahead and ask the interviewer what they thought about the session.
Tip 25 – Don't lie
Lastly, never lie in your interview. The interviewer is an experienced person and will catch you off guard. Better to remain whatever you are.
We hope that you have found this mini-interview guide helpful and informative. Prepare, remain calm, and carry on. And for ensuring a successful job interview preparation, take MockAI today.
All the best!