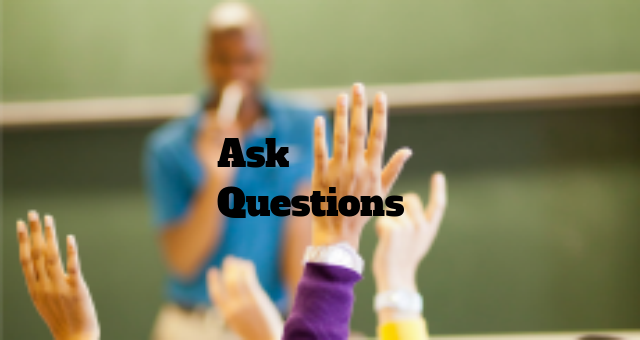 Preparing for a job interview typically involves listing out possible interview questions and practicing how to answer them. But there is one more aspect to it which is vital and yet is ignored by a lot.
While answering questions fittingly does make most of the interview session, asking something back reflects quite much.
A good interviewer always asks if you have some queries regarding the position or the company. Even if not, it is on your part to get your doubts cleared. In fact, asking sensible interview questions, during your job interview, echo how much you have worked for your fresher interview and how interested you are.
To help you here, we have some valuable interview tips. Here are the top interview questions to ask the recruiter during a job interview:
What would a typical day look like for the position open?
It's a good ice-breaker interview questions and something neat to start with. First, it doesn't reflect anything that doesn't concern you, the opposite if anything. And then, it gives you a sneak peek of what you can expect out of the job.
What is the procedure of job performance evaluation and at what intervals does it occur?
Asking interview questions about evaluations mirror how you are looking forward to a learning experience in the job and not just filling it. A candidate who looks forward to such things isn't afraid of hard work. Moreover, it gives you an insight of how much the company cares about its employees' professional growth.
What are the 3 key capabilities you are looking for to fill in the position?
That's not only a good way to actually know about the qualities but to answer back smartly to get the job. Once they give you the pointers, you can throw how you have been working on the said skills. Don't jump directly on how perfect you are hence for the job, but frame your words diligently.
Practice with MockAI to excel your job-interview.
Do you want the candidate to just take up the tasks as it is, or he is expected to pave his own way?
If the job is a fill-in, you can ask the given question. But you need to be a bit careful and choose your words so that you do not exactly declare that you are looking forward to changing things the moment you are here. Also, always use 'the candidate' as an address as you haven't been finalized yet and it might reflect over-confidence.
What kind of extra activities do the employees participate in the office?
Smart employers know the importance of getting their employees engaged in fun things within the office. It helps in maintaining cordial relationships among colleagues and keeps them motivated. So, it's good that you show interest in such a thing.
Are you looking forward to a fill-in immediately?
Don't shoot such interview questions if you are available to join immediately as it won't make much sense. However, if you have something planned or might need some time to resign (from the previous job) and join, you need to ask this and get things cleared.
Conclusion
One thing you know now, interview questions aren't meant just for the interviewee but works both ways mostly. But you need to be careful not to ask questions which stand valid only if you have bagged the job already. You can keep that for later. Just raise questions which help you understand the job and general office culture. And yes, don't go on with your list of questions, just the important ones. Remember, it's your job interview and not theirs!