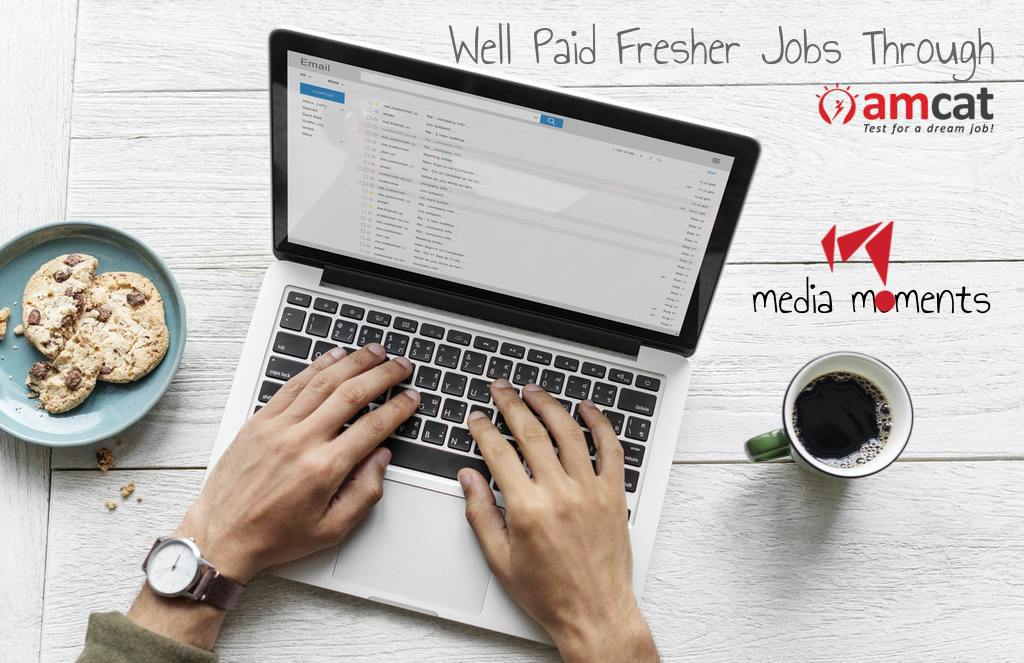 Getting a good job that would pay well, gives you a sense of fulfillment, and guide you to do better, is no easy task. Especially when you have little to no experience and have your eyes set on the best fresher jobs out there. And, that is why being the concerned guide that we are, we decided to bring you one of the best and highest paying fresher jobs in Gurgaon and Bangalore.
So, check it out –
Media Moments – Knowing the company
Love for intelligence, great communication, and an understanding of the audience are what makes Media Moments what it is. In their own words, Media Moments loves "bringing brands and consumers together with innovative ideas."
And, they do so with smart communication techniques, taking every new challenge head-on. This one of the best jobs for freshers in Gurgaon, especially for freshers looking to make a career in the communications industry.
A great place for fresher jobs, Media Moments has a lot to offer to people who are willing to learn and put in some much deserved hard work. With its wings spread across different brands and most of the famous social media sites, working as a Copy Writer with Media Moments can be challenging but highly rewarding as fresher jobs.
With great office space, outstanding team dynamics and brilliant work culture, Media Moments is definitely the kind of jobs for freshers you should be eyeing at.
Media Moments – Who are they looking for
Finding jobs for freshers in India which not only provides the required work knowledge and experience but also throws along several challenges, is hard to find. As this is the kind of fresher jobs that make a candidate grow in their career.
Media Moments is seeking a multi-dimensional, multi-skilled Copy Writer who can enthrall the audience and stun them with his/her talents. They want someone who can work in a fast-paced environment and transform the face of marketing and branding and conceptualise ideas to stimulate the audience. Clearly indicating and making this as one of the best jobs for freshers in Gurgaon.
Having a keen sense of what works in the market and what the latest trends are would be a great plus. As would be a great sense of humour and curiosity.
Apart from great writing skills (that is a must) Media Moments also wants a Copy Writer who would be confident in his/her writings. One who would take successful creative risks, experiment and be confident of their work.
One of those fresher jobs where attention to detail, time management skills along with the desire to present new ideas, and play well in a team would be highly appreciated.
Media Moments – The selection process
Media Moments would shortlist candidates on the basis of their AMCAT score. Yes, we know that AMCAT has a reputation for catering to tech jobs. However, with time AMCAT has also started hosting a lot of good and rewarding non-tech fresher jobs. So, if you had not scheduled your AMCAT test yet, you might want to do that now. RIGHT NOW!
The candidates shortlisted on the basis of their AMCAT score would then be required to sit for a Technical interview, which would be followed by a written test and finally an HR interview.
Here is a brief of the job opening for you
Education: Any

Work Experience: 0 Years

Salary: 3.5 – 7.5 LPA
However, there's something you'd definitely like to keep a note of that this opportunity is already on, and is going to end soon. So, in order to grab this opportunity, it is strongly recommended that you get your AMCAT score, and apply for this job soon.
Also, if you are eager to expand your career, then you can check out more such non-tech fresher jobs through the AMCAT jobs portal.