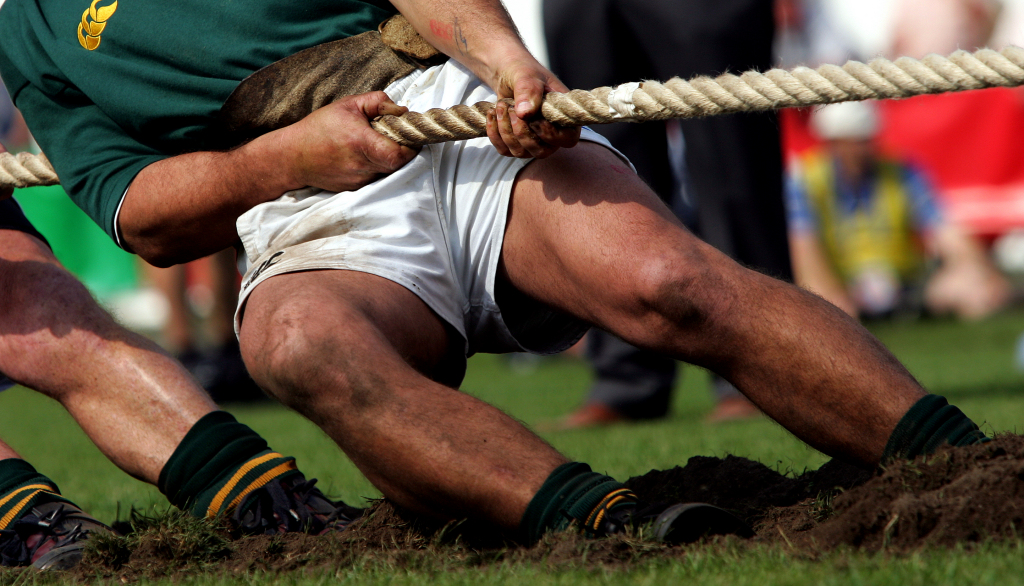 Is AMCAT preparation tough? That is the question that bothers many as they schedule their AMCAT exam. And, the answer to that question is – the AMCAT preparation is only as tough as you make it.
The AMCAT exam and its preparation are tough for those whose basics are not clear. However, if you have a good command on the basics and are not scared of working hard, then the AMCAT preparation and with its extension, the AMCAT exam shall be a piece of cake for you.
How to make the AMCAT preparation easier?
There is no sure shot way of doing this. However, from our study on the subject and the preparation method followed by other candidates, we have come up with this AMCAT preparation guide.
– Start by working on your basics
The major portion of the AMCAT preparation lies in learning the basics. So, start by reading books from the second and third years of your college to whet your memory and get a better command of the subject. This will help you understand how to approach a problem and the best way to find its solution.
Knowing your basics is really important, whether you are preparing for the AMCAT exam or any other exam for that matter. If you know how to approach a problem, solutions will come easy.
– Practice the sample papers
All the reading and trying to clear the basics needs to be put into practice by working on the sample papers. So, solve as many sample papers as you can get your hands on.
Make a routine to solve at least three sample papers per week and as the exam approached, one sample paper every day. And, remember to time yourself and solve the questions as quickly and as effectively as possible.
You won't get the whole day to work on any particular module and you need to keep that in mind when solving the sample papers. Your quickness and how well you function under such a time crunch is essential in how you score in the AMCAT exam.
You can find all AMCAT Sample Papers here.
– Go for prepAMCAT
PrepAMCAT is one of the best and the most fun AMCAT preparation tools. With prepAMCAT, you get to check your readiness for the test. Based completely along the lines of the AMCAT test, prepAMCAT scores your skills and pushes you to do better.
PrepAMCAT helps you understand where you are lacking and what more you can do to score better. It is the ideal AMCAT preparation tool that can make the whole process easier and fun for you.
– Follow a routine
The most important point to remember, whether you are solving sample papers or opting for prepAMCAT is to follow a certain timetable. If you are inconsistent in your efforts, practice one day and rest the next, then it is highly unlikely that you will find the AMCAT preparation process easy and enjoyable.
So, prepare a routine and stick to it. Start the day with the subjects you think deserve more attention and end with a subject you particularly enjoy. Reward yourself when you do well and follow the routine properly.
If you are unsure of how to proceed with the routine/timetable, then we can help you there.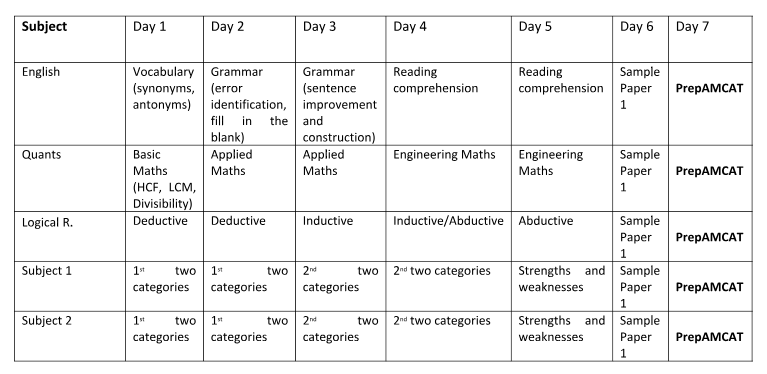 You can play with the timetable according to what suits you best. Also, instead of prepAMCAT, you can start by practicing the sample papers and then finally sit for prepAMCAT a week or two prior to the final exam.
Conclusion
AMCAT preparation can be tough or easy, depending on how you treat the process. If you see the process as a learning opportunity which can help you do better in all fields, then you will enjoy the process.
If your basics are clear and you are able to solve questions with relative ease, even then you will enjoy it. However, when you start looking at the preparation process as a task, then you might find it as tough or tougher than all other exams.
Also Read: AMCAT Preparation Guide For Electrical Engineers
Also Read: AMCAT Preparation Guide For MBA Freshers