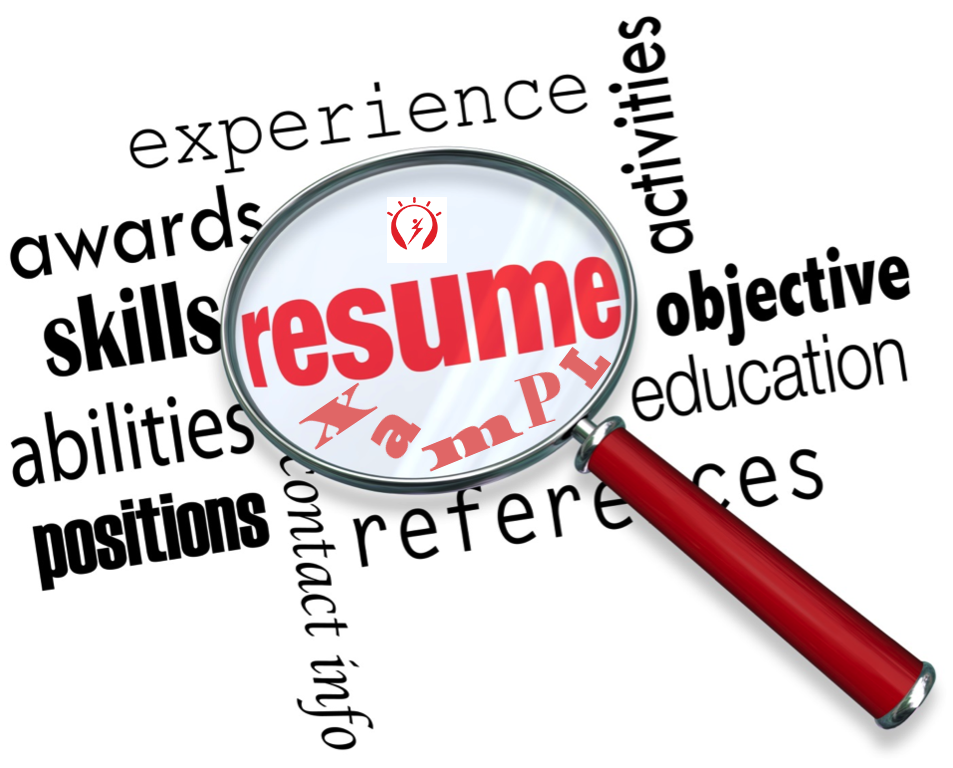 Your job resume is your first step of introduction to the recruiter. However, given the importance of job resumes, recruiters spend a meager time of six seconds glancing through any individual resume before deciding it is worth their time or not.
In those six seconds, if your resume doesn't click as something exciting, then it might end up in the pile of rejected job resumes.
To ensure that your hard work doesn't go to waste and you have an audience for your skills and talents, we have brought some resume examples for you.
This will give you a hint of what kind of resumes work and what should you include in the headline and the body and what should be your ideal resume template.
Resume examples – different headlines
The headlines of your job resume should be catchy and inspiring and should open your resume nicely. Ideally, a headline should reflect what you have achieved and hope to achieve. However, don't go for winding words or you might lose the interest of the recruiter.
Instead, focus on certain keywords, if your skills are your primary selling point then craft your resume headline around it. Here are a few resume examples of the same.
Software Developer resume headline
Hard-working professional with proficiency in Java, PHP, C++ and hands on experience on working on both front and back ends. If you are a fresher, your skills and educational background are important. However, your internship experience also counts as experience and you can use it to make your profile more interesting.
Resume headline for SEO Analyst
A certified SEO Analyst with an understanding of what works in the market.
For more resume examples on the subject, check out – 20 examples of how a resume headline for fresher should look like.
The body of the resume
After the resume headline, it is the body of the resume that deserves the most attention. The body of the resume should include your a) work experience, b) educational background, c) skills, d) extracurricular activities, e) additional certificates and projects, f) awards and achievements.
Of these, most of the points are mandatory but you can skip out on the extracurricular activities if you think they don't add much weight to your resume and make your candidature stronger.
Of the rest of the points, how you place them completely depends on the profile you are applying for and where you want to keep the focus of your resume.
Also, all the information should be in reverse chronological order and if possible, in bullet points.
Below is a resume example for a content writer:
Name of the candidate
Address of the candidate
Work experience
1. Content writing internship | Name of the organisation | From July 2017 – December 2017
Wrote travel blogs for T#### els.
Created emailers for the company.
Handled Facebook and Instagram handles and took the number of followers up by 14%.
Edited articles, written by other candidates.
2. Freelance writer | Name of the organisation | From May 2017 – September 2017
Curated relevant articles from various sources and compiled them together.
Re-wrote the articles in 60 words to create news snippets from the website.
3. Writer/Teacher/Volunteer | Name of the organisation | From June 2016 – June 2017
Wrote short stories and poems for the educational purpose of children aged 9 – 11.
Worked on the organisation's online posts and handle its social media accounts.
Created newsletters for the organisation.
Taught children from class 4th to 6th.
Projects in college
Wrote a Novella for the final year project, titled _________. The Novella talked about issues like feminism, human behaviour and society in general.
Wrote a paper doing a comparative study of Shakespeare's Julius Ceasar and Machiavelli's The Prince.
Did a study of Charlie Chaplin's movies and presented a paper on the same.
Publications
"Provide links to your latest and best articles or stories."
Academics
| | | | | | |
| --- | --- | --- | --- | --- | --- |
| Qualification | Board | Name of the institute | Subject | Year | Percentage |
| Bachelor of Arts | Delhi University | College name | English | 2015 – 2018 | ____ % |
| Class 12th | CBSE | School name | PCMB | 2013 – 2015 | ____ % |
| Class 10th | CBSE | School name | | 2011 | ____ % |
Awards and Achievements
Skills
This was a resume example of how a seemingly fresher resume of a content writer can look like. Since here the experience counts for more, it is mentioned on top in reverse chronological order. Similarly, the resume of an Engineering fresher should focus more on skills, achievements and certificates and these categories should come on top.
Also Read: How Should A Resume Of Engineering Student Look
Resume examples – choosing the resume template
The kind of resume template you use depends entirely on what your resume is going to focus on. If you have scored well in college and throughout your academic career, then you would obviously want to draw the attention of the recruiter to that. As such, you can use an academic resume template.
Academic resume templates work great for freshers since it tells the recruiter that you are a hardworking individual ready to take up the challenge of the corporate world.
Similarly, if you have gone beyond your college curriculum to gain experience and have worked on numerous projects and internships, then you should opt for a hands-on-experience resume template.
This resume template will highlight the fact that you are really serious about your career and are ready to go above and beyond to achieve your goals. It will tell the recruiter how sincere you are and how you have made the best use of the time given to you to build an impressive experience background.
However, if your job demands you to be highly skilled (like Software Developer or Civil Engineering jobs), then keep the focus on your skills and choose a skill based resume template.
Whichever resume template you choose, your job resume should not be more than one page, or at most two pages, long.
And, while we are pretty sure now that you can work your way to writing a great resume with all the help from our resume examples, yet that might not always be enough.
There are many more things you need to keep in mind while drafting a resume; such as there should be no grammatical or syntax error, that there is not an overdose of information and so and so forth.
Therefore, to ensure your job resume is error-free, personalised and impressive, opt for resume building applications like Resume Buddy.
With Resume Buddy, you can make full use of all the resume examples provided in this article, yet avoid the silly errors that usually get even the most artfully composed of resumes rejected.