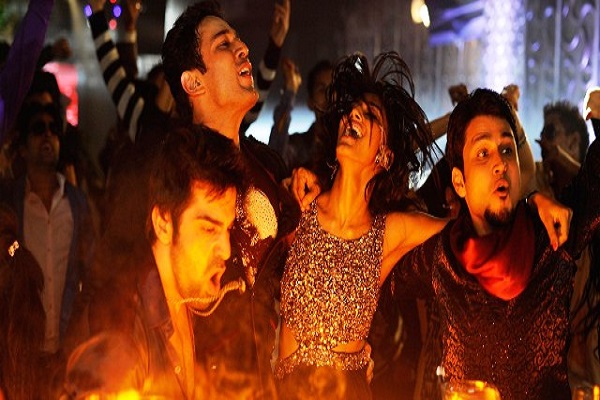 Office though at times boring, can also be happening. What with office parties thrown in every now and then. However, though a "party" you cannot go completely unprepared for it, especially when you are a fresher just going through his first job.
So, here are few tips to help you make the most of the upcoming party.
Prepare yourself
You might be dreading the idea of going to a party where your boss, your manager, your manager's manager might be present. Of course, it is a little scary, but that attitude won't help. Office parties are a good way to build relations, expand your network and meet your colleagues and superiors. So, go with the right mindset and don't miss it for the world.
Decide what to wear
Decide what you are going to wear before hand instead of leaving it to the last minute. Ask your friends and colleague what they might be wearing so that you get a better idea.
Remember to dress the way you want people to perceive you.
Dress too casual or too flirty and people will retain that image of you. If you are going directly to the party after office hours then you can simply go in your office clothes.
Be there on time
There is no such thing as 'fashionably late' to an office party. You don't want to screw your impression in your first job by arriving late. Imagine how awkward it will be if you are there after other people have already introduced themselves and started with the party.
Instead, arrive early, say hello to people and try to mingle. Arriving early will also give you an excuse to leave early if you don't really enjoy the party.
Remember to mingle
Mingling in an office party is very important. It is that space where you can meet your office friends and boss outside of the work environment. Acknowledge your colleagues, shake hands with your boss and talk about things outside of work. Talk about the latest movie or some game or anything else. Practice the art of listening to stand in a more favourable light.
Drink responsibly
Even though it is a party, don't forget where you are and with whom.
Treat office party as an extension of office hours in which you are supposed to be having fun.
Don't drink too much, if at all. Keep your behaviour friendly, but professional. Space your drinks with food and water to minimize their effect.
Now that you know these first job office tips, go and use them and make a better impression on your boss and colleagues with the party. If you are just reading about great first job tips or are tired of your job because you don't get enough parties, then check our AMCAT jobs portal and find a job that fits you like a glove. You can look for a variety of jobs there, including fresher jobs, jobs in Bangalore or any other place.
Schedule your AMCAT Test now if you haven't done it already. And in the case of any doubts or queries, drop in your thoughts in the comments section below.