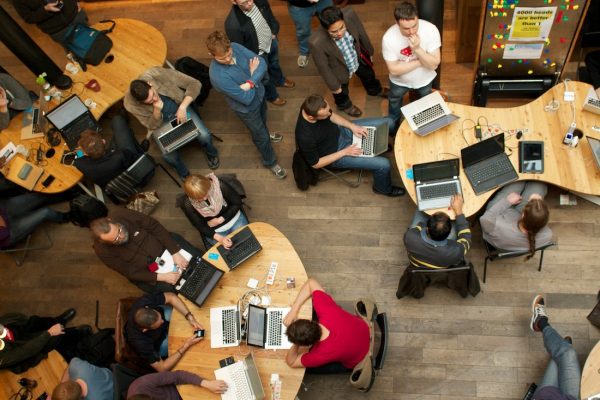 "Crack a code, develop a software and land the job."
This seems to be the new mantra of software companies. Engineering graduates are not being picked up by companies through the mundane process of job interviews and tests. The new "thing" in focus is Hackathon.
Companies, especially multinational companies are conducting 24 hour long hackathons to select the best out of all engineering students. The trend first came to notice when a US based company operating out of Bengaluru conducted an extensive hackathon for fresher jobs. Out of around 2,000 resumes that the company received, they selected 120 students for the mind and skill test exercise.
The selected candidates were asked to develop a game that would allow the physically challenged to get the necessary training in data entry. The experience, as one of the candidates pointed out, was "awesome".
"It's a great way to test a person's ability to come up with a software solution in the form of a game within a day."
With India's employability skills still in question, most companies want the fresh recruits to know what they are getting into. They also want to select the best candidates; candidates who can perform well under pressure, come up with innovative solutions and can work hard. Hackathon is the perfect answer to all that the companies look for. Tests and job interviews can only reveal so much about a candidate, while a Hackthon focuses on the core skills.
Not only that, it has also come up as a perfect space for students who haven't scored well academically to rise and shine. The test is meant to judge them completely on their skills and as long as they have got the skills, they are sorted.
Hackathon is grabbing the imagination of the companies and students alike. From IIT Delhi to the EY, all are realising the attractive, yet completely reliable capacity of Hackathons and are welcoming it with open arms.
So, even if you have got the skills but not the marks, don't worry, Hackathon is for everyone. And while Hackathon looks beyond marks, as does AMCAT as it helps you get the job you want without the added baggage of what you did and how well you did in college. From fresher jobs to jobs in Bangalore, if you trust your skills then there is no job that can be beyond your reach.