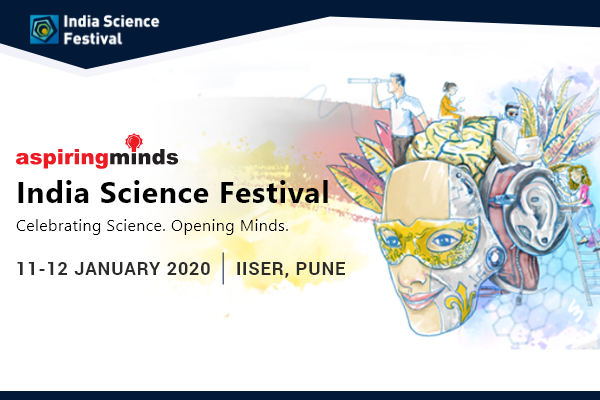 India Science Fest is all set to be the largest celebration of science in India; aimed to bridge the gap between science and the society.
It is a non-profit initiative to help youth engage with the latest in science from across the world. Not just that, ISF 2020 also works to create an inspiring environment around the young by giving them a platform that encourages inquisitiveness. It has also made all the Science's greatest exhibits and speakers approachable.
With an array of endearing projects, impeccable performances and fascinating discussions, here's all that you can expect at ISF 2020.
Why, where, what?
ISF is the brainchild of Varun Aggarwal, co-founder and CTO of Aspiring Minds, also the author of a book on science policy. This festival wishes to bring students, professionals, and the general public face-to-face with the world's top scientists and leading inventions, and to hear about the latest discoveries and experience cutting-edge inventions.
This grand gathering of Science enthusiasts has but one goal; to encourage everything science by enthusing people about Science can transform society.
ISF 2020 will take place on January 11-12, 2020, in Pune. This festival will be held at IISER (Indian Institute of Science and Education), India's leading academic institution with excellent accomplishments.
Oh, and did we mention, the India Science Fest expects 10,000+ attendees. 
Immense!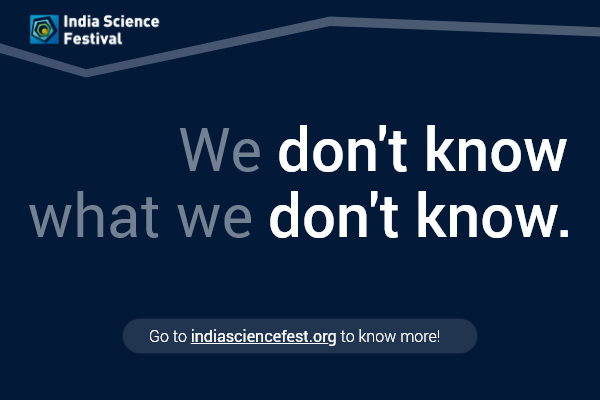 This year's theme for the India Science Fest is Artificial Intelligence and Neuroscience. This peppered with additional focus on life sciences, astronomy, quantum physics, and others.
At the India Science Fest, you can participate in Science discussions, look wide-eyed at the exhibitions and get curious with different experiments. Additionally, topics related to History of Science, Women in Science, Science in Arts and India's place in the World of Science will also make special appearances.
Few of the several hands-on demonstrations at the festival will include AI-generated art, autonomous vehicles, brain-controlled helicopter and mind-controlled levitating ball! Phew!!!
Everything related to science that touches our lives will be discussed under one roof! Not technically, since IISER is immense, but you get the point, right?!
There is something for everyone!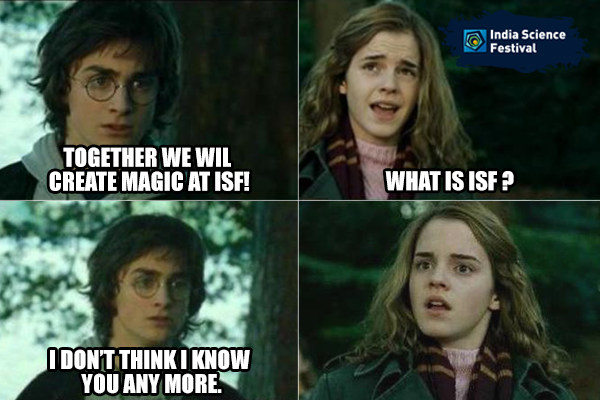 Enriching talks by speakers from around the globe
Leading artificial intelligence experts Subbarao Kambhampati (ASU) and Milind Tambe (Harvard University), astrophysicist Priyamvada Natarajan (Yale), neuroscientists Venkatesh Murthy (Harvard), VS Ramachandran (UCSD) and Pawan Sinha (MIT), science policy expert Xue Lan (China), and speech recognition expert Helen Meng (Hong Kong) are among the event's 40 confirmed speakers. See more here.
The festival talks are designed to encompass topics/issues related to our daily lives and cover facts and latest discoveries around the same. Every talk is simple, easy to understand, yet impactful.
More details about all talk titles and discussions will be shared soon.
Student Competitions on Science Projects and Thesis
There are also some very interesting competitions for you at the India Science Fest. And the winning candidates will get an opportunity to demonstrate their thesis/projects and give a public talk in front of our esteemed speakers.
Oh, and that is not the end of it. These students will also get a chance to be mentored by some of the best scientists in the world, become an ISF Fellow and win exciting prizes.
So, if you have an inspiring thesis or have worked on a unique projects of merit, then you know where to apply. So, fill in your entries right away!
Read more about competitions in Varun's blog here.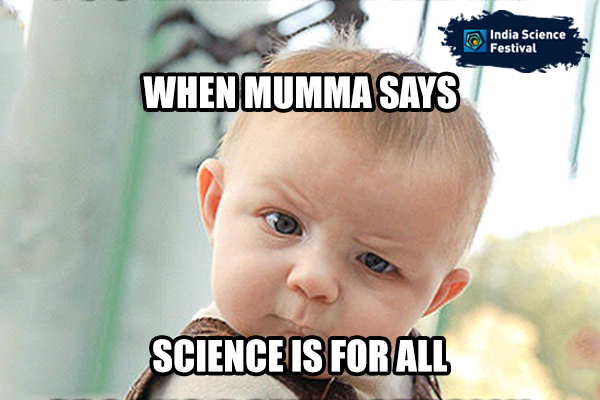 Volunteer at the festival
Students from all parts of India, from all backgrounds, are invited to volunteer and be a part of this grand event. We need your support to help us make this event as big as it can be and all kinds of volunteering efforts are welcome.
Do forget to send in your entries and join the team! The earlier we start, the better.
Science "IS" for all
At the India Science Fest, we just don't say that science is for all, we also mean it. And, we are looking forward to building a talented community of thinkers, intellectuals and professionals who wish to engage in growth and knowledge-sharing about all things science.
The various discussions at the event will help strategize the steps that India needs to take to boost its S&T and innovation agenda and continue its economic progress and social development.
The India Science Fest is a way to get the public involved in the latest scientific developments and get actors in the ecosystem to discuss, collaborate, and progress together.
This is a free event. We wish to host all the curious souls across the globe in this celebration of science together with good food, music, workshops and art. It's time to know what you don't know that you don't know!