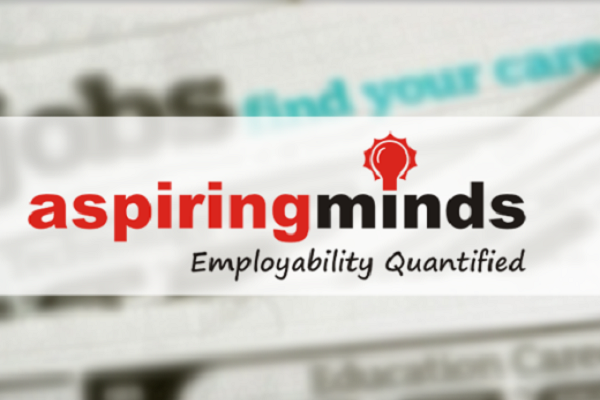 Aspiring Minds is hiring and it is looking for a Corporate Service Executive to be a part of its team. Are you the right candidate and what is Aspiring Minds all about? Find out all about it and know where to apply with our job of the day picked from a host of jobs in Gurgaon.
Looking at the company
Aspiring Minds which was founded in 2007 has grown to be one of the leading MNCs in today's market. Since its inception, it has received numerous awards and has been ranked as one of the leading and most intriguing start-ups.
Adding three new products to its brood which consisted of AMCAT and Letsintern, Aspiring Minds has made phenomenal leaps in the past few years. Its growth is also reflected well in its employees who find Aspiring Minds to be a great place to work in and learn new things.
With a work environment that encourages innovation and welcomes new ideas and skills, Aspiring Minds has a bunch of faithful employees determined to take the company to new heights.
Who are they looking for
Aspiring Minds is looking for a Corporate Service Executive who knows how to build and work on relationships. Along with good communication and analytical skills, the right candidate should also know how to negotiate a conversation along the path he wants and draw in new clients for the company.
The selected candidate will have to maintain a proper coordination and communication with the internal teams and clients and manage portfolio profitably.
The selection process will be based on a written test followed by multiple rounds of interviews.
Here is a brief of the position:
Job Responsibility: Corporate Service Executive
Desired experience: 6 months – 2 year
Course Specialization: Any Graduate
Salary: 4 Lakh Per Annum
You can read more about the position or apply for it here. You can further look for similar jobs in Gurgaon or jobs in Delhi. To grab the best job, you can schedule the AMCAT Test, strive to do well and watch as more and more job avenues and opportunities open up for you.
In the case of any doubts or queries, you can drop in your thoughts in the comments section below.