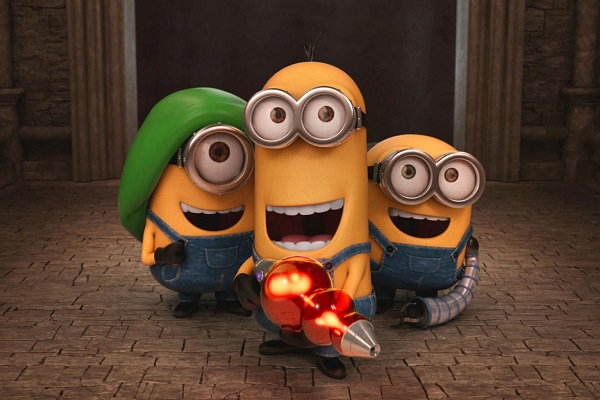 BANANA! Remember something? Yes, we are talking about the cute, adorable, banana coloured minions, insanely in love with Bananas and all things evil. While these sugary sweet evil breeding minions don't seem to get most things right, they sure do know how to give some great first job tips.
So, here are few of those chosen first job tips and lessons that you can learn from your favourite minions…
Find the fun in work
Minions have the uncanny knack to find all the fun in work. They work, follow orders, but they do it with their own personal dose of hilarity that leaves the audience in splits. And the best thing about these adorable munchkins is that they know having fun at work does not mean not giving it your 200% and that is an important lesson to learn.
Teamwork is important
Teamwork, how good you at playing with a team; all that has become very important in today's job scenario. So much so, that your team becomes part of your extended family and you cannot help but work according to them. The minions are a perfect example of how you should work in a team. It did not matter where the minions went, it did not matter what they did, they stood together and worked together as a team.
Take charge of things, step up
Sometimes you need to be your own leader and step up. You cannot always depend on other people to lead you on. First job and first job tips include stepping up, taking charge of the situation, winning over it and finding your pitch. Kevin too learned to step up when it came to saving the minions from utter chaos. If he can, you can too, right?
The never say never attitude
From serving foolish monsters to being with Gru, having experiments done on them by evil villains and then fighting those villains and fellow minions to get things back to normal, the minions have done it all. Their never say never attitude is one of the most important first job tips that you can steal from them and implement in your work life to be super successful.
Explore all possibilities
While it is always hilarious to watch how the minions are ever ready (or reluctant) to step into the unknown, their ability to explore all present possibilities is commendable. From going out in the hailstorm to finding their zing in an unknown city, minions prove how you should not restrict yourself at any given point in time.
So, here are a few first job tips from your beloved minions for you to explore and apply and get going on your job.