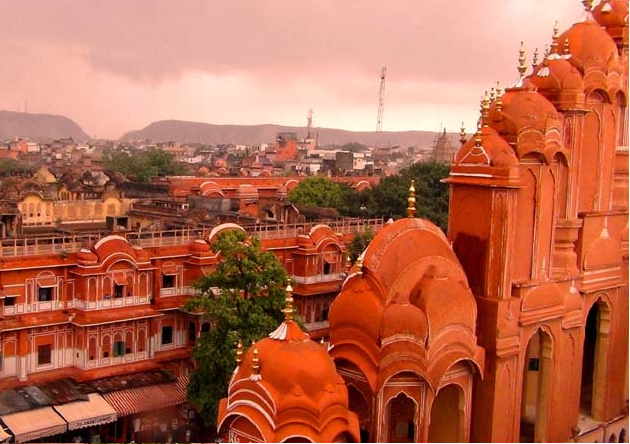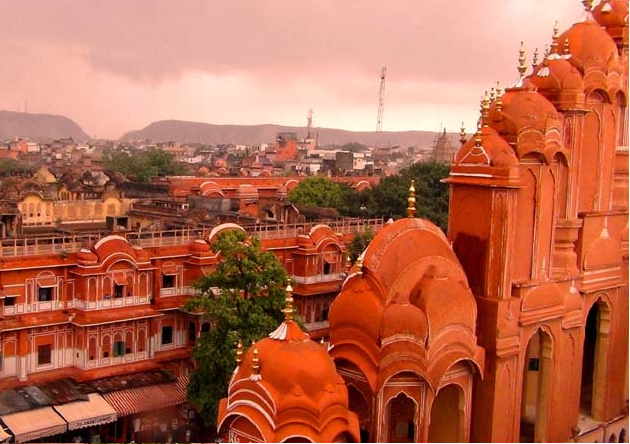 Moving to a new city for work, calls in for a lot of research regarding various aspects of the place. Few in the metros would think of moving to the Pink City, especially for opportunities for jobs in Jaipur. However, the smaller city does have some rewarding fresher jobs on offer. If you are looking forward to working in Jaipur, we have it sorted for you.
Jaipur, the capital of Rajasthan, isn't particularly known to be one of the work hub cities of India. It's rather popular for the touristy fascinations it has to offer, the heritage that it showcases. But beyond that identity, the city does attract a significant number of fresher aspirants every year to start their career in one of the big companies that have their offices there as well.
To make it easier for aspirants looking for careers in Jaipur, we have summed all the basic (but vital) information required to settle in there.
Places to Stay in Jaipur
The moment you step into a city, you require a shade. So, let's start with the places you can look out for a comfortable and secure stay.
Malviya Nagar:
It's one of the best places in Jaipur to stay in. The locality of all kinds of facilities including a well-connected transportation system. There are nice food joints and places/malls to hangout during weekends as well. The locality is also one of the best in terms of medical facilities as quite a good number of hospitals are situated around the place. An average apartment with two bedrooms will cost you around 6-7 thousand here.
Model Town:
Situated in close proximity to Malviya Nagar, the apartments in model town aren't as much furnished as that of Malviya Nagar, but the locality is nice overall. There aren't many places to hang around but there are markets to get necessary things. You can get a two bedroom flat here for a slightly low price than at Malviya Nagar or you can look out for PGs as well.
Pratap Nagar:
Near to the periphery of Jaipur, Pratap Nagar houses a significant number of private colleges in this area. So, there are a number of PGs available at decent price. Private flats are also cheap in terms of rent. The place is near to the airport but will be a little far from office for aspirants moving for corporate jobs.
RajaPark:
While looking for places to stay in Jaipur, Raja Park is one of the top options for corporate employees. The place has a good number of corporate offices and is a nice locality to live in as well. One of the popular malls of the city is also situated in close proximity to the place. The rent isn't too high and you will get a 2BHK flat for a decent amount.
All in all, rent expenses in Jaipur are decent as compared to other work hubs like Bangalore, Chennai, etc. So, you save more, making it one of the reasons why aspirants chose to go for fresher jobs in Jaipur.
Places to Work
Mansarovar:
You might have come across the name somewhere. The colony has been Asia's largest
colony till 2010. The place is one of the firsts to get a metro connectivity in the city. The place has a good number of Schools, Colleges, Hospitals, and BPOs, and hence creates a significant number of job opportunities for fresher aspirants.
Malviya Nagar:
It's that part of the city which welcomes a good number of aspirants with their dream jobs in offices like Genpact, Nexa, Mercedes, and even managerial positions (and others) at several eating joints like Mc Donalds, Dominos, and KFC. Being one of the most happening places in Jaipur, it has quite a few places which create ample job opportunities for fresher candidates.
Pratap Nagar:
For fresher aspirants looking for jobs in education, this might be their destination. There are a lot of private colleges and universities in this area. So, fresher aspirants looking for teaching or other jobs in educational institutes can look out for their career choices here. There aren't many corporate offices located in this area though. It's rather an educational hub.
Raja Park:
Raja Park is one of the hubs where a lot many of the total corporate offices of Jaipur are situated. Aspirants looking for jobs in IT and software can look out for job opportunities here. Most of the engineer graduates who move to Jaipur are hired here (other than in Malviya Nagar).
Commuting for Jobs in Jaipur
Buses:
The public transport system is quite organised in the city. You can get the Radical low floor govt. buses to your location after an average wait period of 20-40 minutes, 40 minutes being mostly the longest you might have to wait. There are also many mini buses that take rounds in several routes, making it easier for people to commute without waiting for the Radical buses.
Shared Vehicles:
While living in a new city, with a fresher job at hand, one always looks for sources to save money. Jaipur is a favourable place for that, as you can always find a shared vehicle to reach your place. Most of the popular locations have shared vehicles' route around them.
Cabs:
Apart from the cabs, the service of app based services like OLA and UBER are very good. Travelling around the city is very much sorted around the city. The best thing? There is no traffic! Yes, it would really be an exception if you reach your work place late because of traffic as it happens very rarely.
Trending Job Opportunities among Jobs in Jaipur
Education Jobs:
Apart from the University of Rajasthan, the city has a whole lot of private institutions, colleges, and universities within its periphery. The renowned Banasthali University is also about 70kms away from the city. Keeping in view the educational hub it is, there are ample opportunities for fresher aspirants looking for teaching jobs and other positions in these institutions.IT Jobs: IT Jobs in Jaipur are mostly clustered around
IT Jobs:
IT Jobs in Jaipur are mostly clustered around a couple of work hubs which have corporate offices and BPOs situated there. But given the number of companies located in these areas, there are
ample numbers of jobs for fresh IT graduates.
Managerial Positions:
The city is growing and with it the number of offices and other organisations are also increasing by the day, creating a good number of managerial opportunities for fresh graduates in BBA and MBA.
Engineers:
This isn't quite a place known to be an engineer's hub, but the increasing number of showrooms and workshops of leading motor manufacturers of the country has indeed given rise to the job opportunities available for engineers in the city.
Healthcare industry:
Apart from the tourism and education industry, the healthcare industry of the city is also flourishing. Aspirants from the medical and para medical fields can get quite a handsome package in one of the multi-specialty hospitals around the city.
Most common problems faced by the freshers and how can you solve them:
 Despite being the capital city of Rajasthan, the people of the city are very conservative and do discriminate in terms of caste and religion. For the very reason, you might face some difficulty in renting flats if you aren't from one of the 'higher castes' according to them. You can either go for PGs or can contact brokers who can get you a flat without getting into the trouble of negotiating it yourself.
 There's no nightlife in the city, so it's difficult to plan something after work. Shops and markets close by 9pm so better you stock in everything you might need. You can instead enjoy weekends exploring the nooks of the heritage rich city.
• The waiting period for a public transportation vehicle is about 20-40 mins, which is quite a bit for working people. Instead, you can look out for sharing vehicles or pool in with colleagues to hire an app based cab to your workplace.
Apart from work and everything, the city as it is known, is rich in its heritage. In free time you can explore things that tourists can't, given the restriction of time. There are handicrafts to explore and then there are various festivals and events you can be a part of. One of the most famous of these events is the annual literature festival, which you shouldn't miss for the world if you are a literature enthusiast and here for your job!
If you liked reading this summary, you might also like our summaries on other cities: