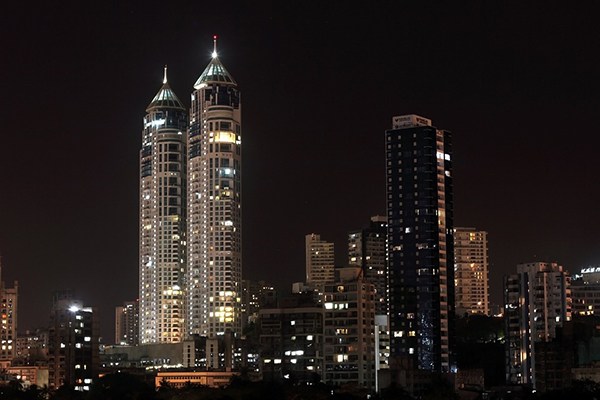 Mumbai, the ever so luminescent city never rests. The flurry of the loud traffic and swarm of people makes it a unique spot. This melting pot in India is the best place to work in. As a fresher, who might be looking for a city guide to navigate through the suburban territory, this is it.
Tip: Make sure you have a good grasp on Hindi and try the authentic Marathi food. 
1. Accommodations
Bandra, South Mumbai, Andheri are the best residential places if you are working in Mumbai. However, if you are looking for feasible places to stay in Mumbai, you can choose anywhere between Jogeshwari to Bhayander. They offer cheap rental 1BHK for 10K per month (approx.)
2. The Job Sectors
Mumbai is snowballing as an international work place and a business centre for most start-ups. Due to its booming throng, companies allow fresher jobs in Mumbai and it acts as starting point of the career. The healthcare sector is looking for fresh faces, the engineering and designing departments also provide a decent package which is charted as one of the productive careers in Mumbai.
3. Navigating Through Mumbai
Most of the aspirants and employers choose to settle in close proximity to their working place. In case, you are compelled to travel via public transportation you can check the local train routes, Metro, taxis and buses. The autorickshaws run on a meter basis; so there is no bargain.
4. Trending Jobs
This city celebrates its reputation of housing opportunities for high paying jobs. According to the recent data, the following jobs in 2017 have been the highest paid.
Growth Hacking
Data Analyst
Social Media Manager
Relationship Therapist
5. Problems People Face While Working In Mumbai
As a newbie who has just set their foot in the door, managing work life can be a harrowing phase, especially when you are in a fast-paced life style where time is practically money. Failure in adjusting to the new found set up, loneliness, and on the professional front, lacking in presentation skills, weak foundation in developing a companionship with colleagues and lack of spirit during office hours are some of the challenges you might face at Jobs in Mumbai
How to find a way: Finding a network of support is the key here. Overcome your inhibitions by interacting with people. Churn out some time to involve yourself with like minded people. Join groups, activity sessions to keep yourself occupied with the good. Maintain a calm state of mind. Don't loose yourself in the mayhem. Remember it is just a phase and you will settle.
The gist is, Mumbai is a great place to live and work in. You will find myriads of recommendations to explore in Mumbai. That's the charm. Just keep yourself updated.
*With inputs by Palak Japlot.
You might also want to read: