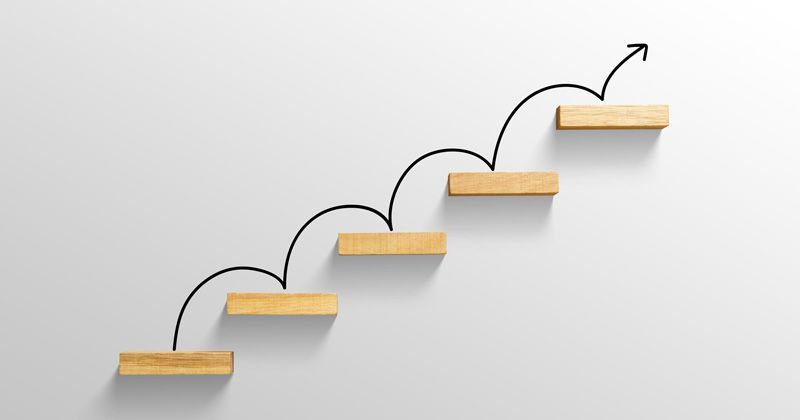 Career growth is an essential factor which goes into choosing a career for most people. Yes, money and profile are also crucial but where it will take you in the next five, ten or, twenty years is the question which people want answers to.
However, the world has changed a lot, and many issues affect career growth. Be it a technical job or a non-technical job, one has to comply with basic responsibilities in order to move up the ladder. In this article, we'll discuss the career growth pattern, and catalysts that make it happen, for non-technical job profiles.
But, before getting into the career growth for non-tech jobs, here is what you need to understand about career growth in general –
Special Offer: Get AMCAT at just Rs.949/-. Use Code BLOG2019 at payment page. Hurry! code valid till 31st March 2019 only. Register Now.
Industry dependent – Technology is working so fast that industries are being wiped out entirely even before you know it. For instance, the telemarketing industry is now almost defunct because a lot of companies worldwide are using robots and software to make calls. Pretty soon, this technology will also become prevalent in India and remove jobs. Such things will happen to any industry, so keep that in mind while measuring career growth in a particular industry.
Company dependent – The way career paths are moving, most job seekers change jobs every few years. A lot of companies are keeping this in mind and offering career growth within the company to retain them, but few others don't care and let the market decide. This is one of the most important things that affect career growth, which is, how well the company is planning for you.
Self-initiation – Career growth is not always outward; you are the biggest factor in determining how your career growth will go ahead. All factors remaining the same, a lot of people choose different choices and end up with varied career success.
Now that you know the important factors that determine career growth, let's talk about career growth in non-tech jobs.
The critical point here to remember is that in technical roles you can have a career growth in an individual capacity. You can become an individual contributor and become a subject matter expert, getting career success along the way.
However, in non-tech roles, the main career success lies in shifting to management. You will not find much growth in terms of roles and money in individual roles; you have to learn how to manage people and join teams where you can go up the ladder.
Unless you move on to leading teams in non-tech jobs, your career growth will remain stagnant.
But, since you would just be starting up with your career, this position is still a long way ahead. The starting few years are all about getting your concepts right and learning as much as you can; laying a strong foundation.
Here, we have listed out how you can stimulate career growth in non-tech jobs –
Showcase responsibility and ownership of projects and work
This is the first step towards career growth, once your manager can be satisfied that you are responsible for your work they will think of promoting you. If you make mistakes, accept them; if you don't know something, seek help; and if they ask for volunteers for anything, always raise your hand!
Start showcasing leadership and improve on teamwork
You need to start collaborating better, take up the role of coordinating between different people. It is often a thankless job, but you will be noticed for the effort. Leaders are not made by just doing the work assigned to them, but by allocating and getting the work done. Most companies have leadership programs for employees, take the time out and participate in them, you will have to spend extra hours, but the effort will be worth it.
Stay relevant and accumulate knowledge regardless of your position
Once freshers start getting promoted in their non-tech jobs, they begin to slow down on their learning process. For example, once you become a supervisor, there is a tendency to relax, but if you want to grow higher than a supervisor, then you need to know what your team is working on. Learn new technologies, read more and be aware. Career growth is not a single path that you need to walk on; it's multiple paths that you need to criss-cross to get there.
Become a thought leader and develop your thoughts
If you want to be stuck in the same position, then you can go to your job from 9 to 5 and return home to watch the TV series! But if you want career growth, you need to work hard. You need to read and form thoughts about your company, industry, economy and multiple things. You need to be able to understand how businesses work because in non-tech roles the roles eventually merge towards business development.
As you can see, there is no one answer or solution to career growth in non-tech roles. The bottom line is that career growth for non-tech roles lies in management, and there are multiple factors involved and things you can do to stay on track. Do you need any specific advice on career growth for a particular job? Let us know in the comments below.
Special Offer: Get AMCAT at just Rs.949/-. Use Code BLOG2019 at payment page. Hurry! code valid till 31st March 2019 only. Register Now.