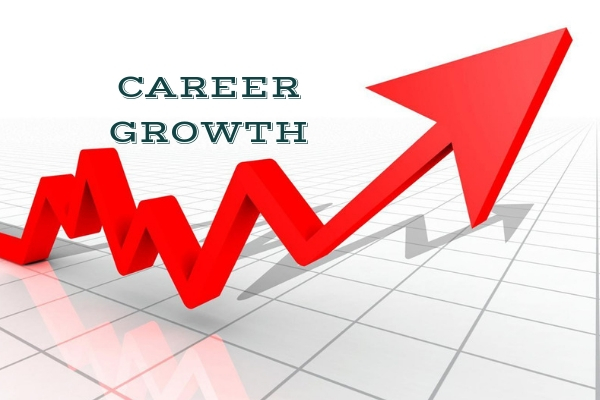 Career growth in the modern times has become harder than ever. With steady economic growth opportunities, there are some incredible job possibilities available for everyone. But it is also tougher to establish a stable career growth.
While the situation might be worrying, there are steps and career tips you can use to speed up your career growth.
While the whole process might take some time to yield results, they with certainly be a step-up in your professional career.
Be really good at what you do
The first and foremost requirement to excel in any field is to be really good at what you do. You are already qualified for your job, and your industry but standing out from the rest with your work is what counts.
When you perform well, it will be only work in your favour if your future employer calls to check on your performance with your previous employer.
A great boost to the career growth will be you learning some additional skills that will show your willingness and dedication towards your profession. An employer is more likely to hire somebody who knows multiple skills over someone with the same qualifications.
Build professional goals
Another important career growth tip is to have clear professional goals. You should have a clear understanding of where you stand and where you aspire to be.
To settle for your professional goal/s, you should ask yourself a series of questions and note down their answers.
The questions can be-
What are my professional priorities?
What does my dream job look like?
Where do I see myself career-wise 5 years down the line?
Setting professional goals and working towards them is an essential skill required for a stable career growth. When you are working with a company, they will have their own goals. So, a great career tip would be to align your goals with that of the organization's.
Work a little every day towards these goals, and soon enough, you will be closer to them than you were yesterday.
You can also read: Why Should You Set Career Goals And How To Do It?
Look at the big picture
While working on your own professional goals that will lead to a career growth, it is also important to study the picture at the macro level.
Advancing your career can sometimes get frustrating. And, while doing good work will get you noticed, climbing the success ladder is another battle altogether.
One of the important career tips that can help you a lot here is to learn, understand and implement the business strategy of the company. Think for yourself but also think broader. See how the organization operates, and what will get you where you want. This way, you will speak the leader's language, which will not just help you get noticed but will also lead to promotions and faster career growth.
Build the right relationships at work
Career growth is a personal achievement but it cannot be fulfilled until you make relations with the right people on a professional level.
So, an important career tip to remember would be to value your networks and expand your reach wherever possible. And, expanding your network should not be restricted to your company only but should also involve people who are working in different industries and companies but who can potentially help you in the long run.
Set up brief conversations with people, more importantly, the right people of your organization. Another useful career tip for a good career growth is to be active and connected on LinkedIn. This will help you be in touch with people with similar background.
Good networking skills will communicate your value clearly to those who need to know. And, that is what makes networking with the right people so essential for your career growth. Also, remember to promote yourself well in an ever so subtle manner.
Also read: Success Tips: Build Your Network The Right Way
Learn Conflict Management
The path to a stable career growth is not easy and can be often laden with challenging obstacle. As such, it is important that you learn to manage conflicts early on in your career.
Whenever you find yourself in a middle of a conflict or feel that a conflict might arise, stay calm and alert. Try to manage and diffuse the situation quickly before things get out of hand.
Being in control of your emotions and actions in such a situation will help you make wiser and healthier decisions. So, while meditation and yoga will give you some composure, you can also devise a plan of action in case of conflicts.
Your career growth sits at the intersection of your personal and organizational goals. So, take charge of your career with these career tips and start implementing them.
If you are smart about how you conduct yourself, the people you network with and the values you carry, then you will find it easier to soar high in your professional life.