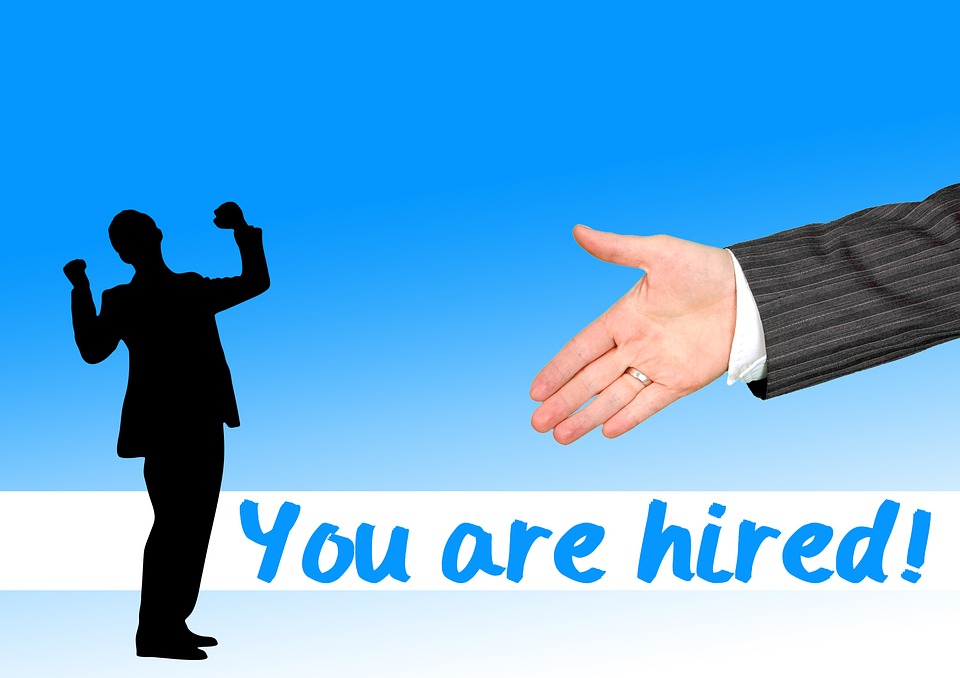 Getting a job even before completing graduation can be such a relief. The whole idea of education guides us to find better, bigger, and higher paying jobs more than anything else. As such, a good job before graduation can be life-changing. However, the question here is how to get a job even before completing graduation?
To make that happen, you need to have a plan and we can help you there…
Set goals for yourself
Set a goal(s) for yourself. Make a note of what you want to achieve and in what time frame. Be specific about the kind of jobs you want and the package you are expecting. Set realistic expectations and work on it.
On your job search, you might find that you are too good for some profiles and job roles while some roles are too good for you.
Try to find a balance and, if possible, try to grab those jobs which seem too good for you.
See what else you require to make it happen. Do you need a better resume, more certifications, and skills?! Acquire those things.
Earning the certificates
If you don't have the right marks to back you up, you can always make up for it by earning add-on certificates. And, even if you have scored well throughout the college years, having more certificates will only make your candidature stronger and pitch you above other candidates.
One way to earn the certificate of your choice is through the AMCAT exam.
AMCAT conducts a host of different exams, and you are marked purely on the basis of your skills.
Since the AMCAT exam is recognized by so many companies, it can obviously help you a great deal on your journey. However, more than giving the AMCAT exam, the real catch lies in how to score well in it.
Also Read: What is a 'good score' in the AMCAT Test?
The competition is high, and an exceptional score can open up more job opportunities for you.
As such, one way to prepare for the AMCAT exam is to opt for PrepAMCAT – an AMCAT preparation tool that tests your readiness for the exam.
Since PrepAMCAT is based on the same model as the AMCAT exam, it can help you in figuring out what to expect from the test and understand the points which need special attention from your end.
For other ways to prepare for the AMCAT exam, you can check out our blog – How to crack AMCAT in the first attempt.
Build your network
Most people don't give too much importance to networking. However, building a strong network is an integral part of the job search process. And it can guide you as you try to figure out how to get a job before graduation.
So, volunteer and attend workshops, go to job fairs and connect with people there. In fact, there are many groups on social media, both Facebook and LinkedIn, which you can join to connect with like-minded individuals.
You can also find a mentor – a professor or a college senior to guide you and help you connect with new people in the industry.
Get digital
Today's time and the world is all about your digital presence and how you use it. The answer to your query on how to find a job even before graduation lies a great deal in the digital platform.
Facebook is a great way to find a job as there are many pages that you can browse through to get your dream job. Apart from Facebook, there is LinkedIn to help you on.
LinkedIn is a great job hub and is a perfect platform for you to start looking for jobs. You can take an additional tip from other people's profile, on how they compose their headlines and what are the key skills that they focus on and then work on these aspects to create your own killer profile. Check out the keywords that are being used and use them in your job resume.
Also Read: How Freshers Can Leverage LinkedIn Benefits To Get Jobs
Work on your job resume
Whether you are looking to seek the answer on how to get a job even before completing graduation, or how to get a job in general, the path goes through an impressive job resume.
Your job resume is your first form of introduction and it needs to be impeccable.
Of course, you can pick up tips from LinkedIn on what to include in your resume, and browse the internet for the same, but at the end of the day, your resume needs to be original, unique and carry your personal touch.
It might not always be really easy to compose a great job resume, especially when you are a fresher, with little experience to back you up.
As such, you should opt for professionals to create your job resume. This will obviously help you compose a near perfect resume but also guide you on how to work on resumes in the future.
Resume Buddy is one such tool that can help you build your great resume. However, the information for the resume needs to be provided by you. As such, you have to ensure that all the things that go in your resume are relevant and complimenting the profile you are applying for.
Prepare for the job interview
No job search is complete without a job interview. Therefore, you need to start preparing for it and ensure that you get things right and correct your shortcomings before you interview for that big job.
You might think that giving a job interview is all about knowing the right answer and learning about your skills. While you are not wrong here, you are only partially correct.
A job interview is more than that, and from your body language to how you confident you look, everything plays a huge role in getting you the part.
That is why it is really important that you give mock interviews before sitting for the actual interview.
Something like Mock-AI can really help you here, as its detailed analysis and feedback report can help you identify your weaknesses and guide you to work on your strengths even more.
Apart from relying on Mock-AI, you should also practice answering common interview questions in front of the mirror and watch your body language.
So, this was our attempt at answering your question that "how to get a job even before completing graduation?" We hope you liked the answer, and if you have any more query regarding the same or are seeking for answers to questions related to jobs and interviews, then you can always drop your query in the comments section below.