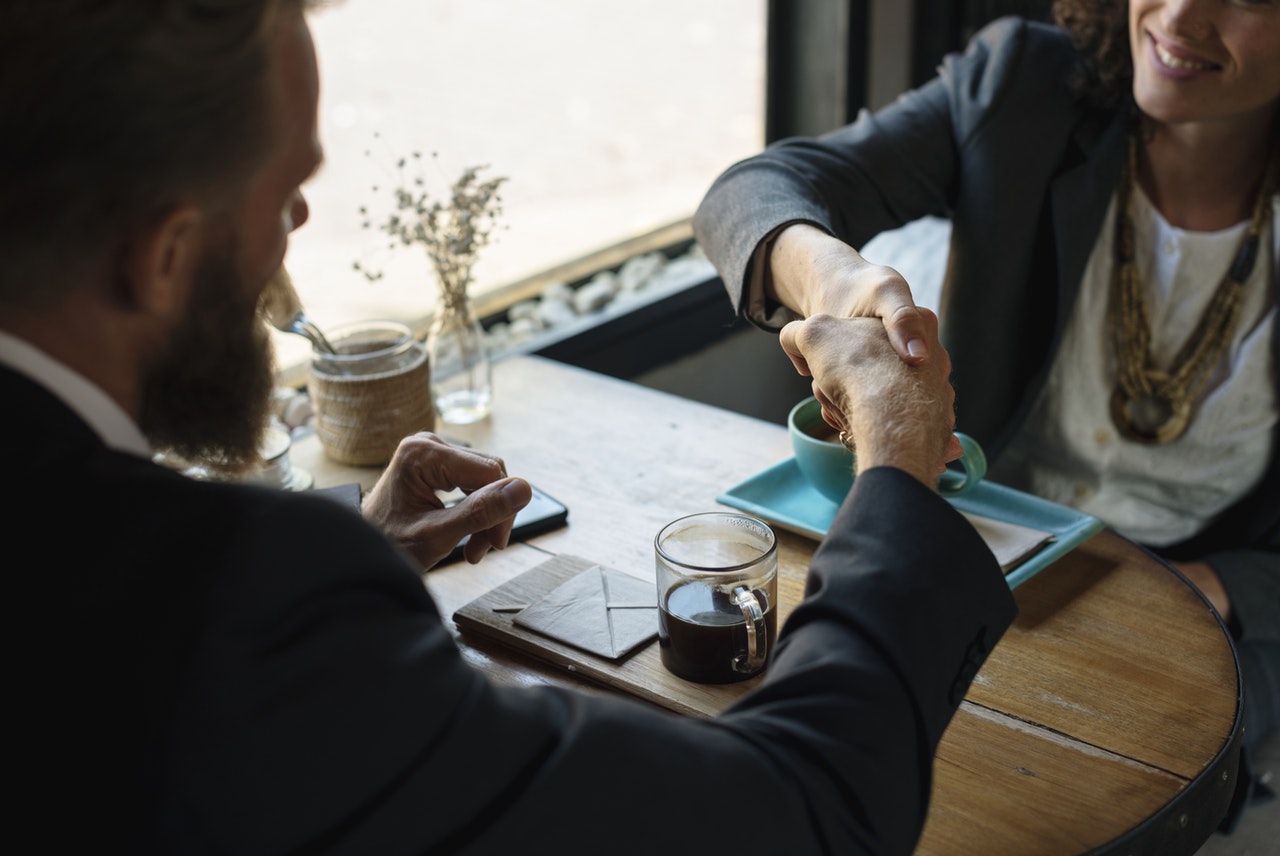 Job interviews are, by far, the scariest part of the whole job search and job landing process. You are never very sure of what the interviewer might ask as the questions can range from personal "tell me about your strengths and weaknesses" to a very professional "how can you add to this job?"
However, whatever the question might be, the real deal is that you need to prove your candidature during the job interview.
But how exactly do you do that? How do you assure your candidature in a job interview? Let's find out…
Be curious
Jobs grow with people; they evolve and change with time. Taking its constant changing nature into consideration, there can never be anyone who can be an absolute expert in any field or know everything.
The interviewer understands that and doesn't expect you to know everything. However, what they do expect is that you should be curious to know new things and have a willingness to learn. They would appreciate it if you show your zeal to grow with the industry and never settle down.
Even if you think your education or the degree/s you possess is not enough for the job, you can always make up for it by going out of your way to train your skills, or maybe take up new certification courses.
The idea is that the interviewer should recognize your zeal and how you can be a masterful student, even if you don't happen to be a master of the craft.
Talk about your projects and internships
Internships, especially if in the relevant field, can help a great deal in assuring your candidature. Internships add a great deal of experience to your job resume but, above all, it shows that you are a person who is willing to go out of his way to learn something.
The whole trend of internships is quickly catching up, yet there is still a huge percentage of students who don't realize the significance of it. It is obviously more exciting to spend your summer vacation lazing around the house than getting ready for an internship, whether it be virtual or part-time.
As such, the fact that you have (hopefully) multiple internships to your name says that you are a person who decided to not laze around but take action. And, that is exactly what is required for you to assure your candidature in a job interview.
Also Read: 8 Facts Which Reflect The Importance Of Internships
The same goes for the projects as it tells the interviewer you are really into the job you are applying for and finally earning your own money is not the only factor in play.
Let the interviewer know you did your homework
To assure the interviewer that you are the perfect fit for the job role, you need to stand out. And, how do you do that? By proving that you did your homework and you did it thoroughly.
So, read up on the company before you sit for the job interview. Just do a basic Google search and read what others have to say about the company. And, most importantly, what the company says about itself. Read the 'about us' section thoroughly to understand what the company is exactly about.
Also, read the job description carefully and know the requirements of the company and what they expect from you.
Once inside the interview room, ask insightful questions about the company and its working. Ask questions about your job role and the team you would be working with. However, don't ask questions whose answers are easily available on the internet. This will have the opposite effect as it will make you come across as someone who only did half the job.
Be a problem solver
Companies value candidates who can emerge as a problem solver and work around difficult situations. If you assure the interviewer that you are a problem solver, then you will be able to prove your candidature.
To start with, you can talk about some of the problems you have faced in the past. The problem can be of any scale, as long as it tells the interviewer that you can keep your head on your shoulder when things are a little tough, you are sorted.
Add about the steps you took to overcome the problem and the end result of it. Show your grit and determination through the story and build a positive bond. Furthermore, you can tell the interviewer how you can be a great addition to the company and how your contributions can be valuable.
Talk about the things that make you unique and how you fit in the job description like a glove.
Make an exceptional first expression
If you really want to impress the interviewer and prove that you are the right fit for the job, then you need to make a brilliant first impression.
All that sounds a little scary, doesn't it? How do you make a great impression on someone you have never met before and know nothing to little about?
However, the key here is to not say or do something exceptional but to have a confident body language. Human beings are naturally drawn to people who give off a confident vibe. So, that means, all you need to do is master your non-verbal cues.
Also Read: Right Body Language To Make A Good Impression During Job Interviews
Of course, you should dress up for the job, rock the formals, and have an impeccable body language. Walk to the interviewer with a confident gait and shake hands with them before taking your seat. Smile every now and then, and nod along as they ask you questions or talk about something.
For more on the non-verbal cues that can help you ace the job interview and to understand where you are going wrong and how you can improve further, you can check out Mock-AI. The study material provided along with Mock-AI can add a lot to your knowledge and can be a great interview guide.
To assure the recruiter and the interviewer of your candidature during a job interview, you need to show your confident self and talk about the things you are passionate about, the internships you were a part of and tell the interviewer that you are a willing and avid learner. But more than that, you need to make every interview a conversation where you can show your best side and ask insightful questions.