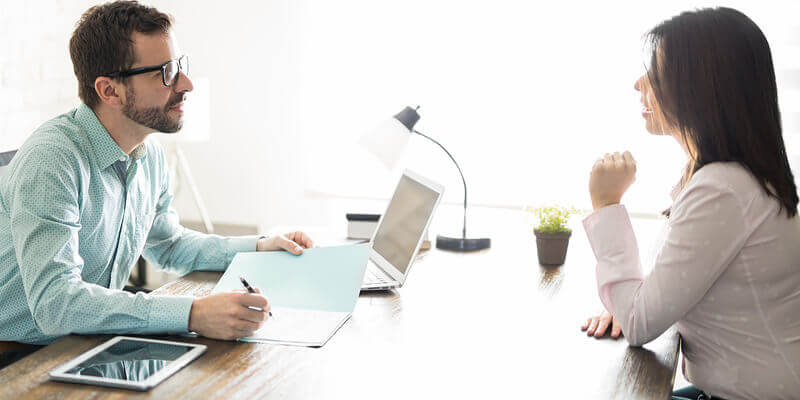 The Campus Placements season brings, in its wake, a sense of excitement mixed with agitation. It is one of those times when the final year students are expected to put their best foot forward and get ready to impress the recruiters.
As such, a lot of preparation goes into campus placements. However, all your hard work might mean nothing if you don't know how to work smart. And, to work smart, you need a campus placements preparation guide to show you the right direction.
Start by preparing for the written exam
Most companies still go the old way of filtering candidates through the written exam. The written exam is meant to check your knowledge of the subject and how clear you are on the basics. Apart from your in-depth knowledge of things, the written exam also tests your IQ and how up-to-date you are with the current affairs.
As such, it is really important that you read the newspaper on a regular basis. A newspaper is currently the best source of any information as all that you come across on social media is not necessarily true*.
 Yes, newspapers can be colored by their biases but it is still the best source of information, especially current affairs.
Furthermore, you should also start working to improve your logical skills. You can start by practicing puzzles and solving sample papers on the same.
*

LinkedIn and Twitter are an exception here, as you can find some really informative updates 
with respect to your industry on LinkedIn, and Twitter would certainly inform you 
what's trending the most in India.
Craft your resume
Whether it be the campus placements or off-campus placements, you need to craft a perfect resume to hold the attention of the recruiter. A great job resume will go a long way in aiding you on every job search. However, there are certain key points that you need to keep in mind when working on your resume.
Point 1 – Your resume should ideally be only a page long or at max 2 pages. Even if you have a lot of things to say, that can be managed in just one page.
Check out: Resume Tips | Use a Single Page Even If Your CV Is Like This Elon Musk's CV
You can easily say a lot of things in a few words and fit it all in a single page if you choose the right resume template.
Point 2 – Tell your story to the recruiter through your resume. Keep the information about your personal life out of the equation and focus on your professional and academic achievements. Also, you need to tell your story in a reverse fashion with the latest works and achievements coming on top.
Point 3 – Another important thing that you need to ensure is that you are not making silly grammatical errors. Grammatical errors can be a huge turn-off and pop out as a glaring blotch on your job resume.
Preparing for the interview
Campus placements lay a lot of focus on how you perform during the job interview. As such, it becomes all the more important that you mind everything you say to how you behave and the way you dress up during a job interview.
While you, of course, need to focus and prepare for the subjects you are majoring in, you should also work on how to handle the personal and HR interviews better.
Do your research on the company
Before you sit for the job interview, research on the company. Visit their official website and read the about us section.
When you know about the company, you inspire the faith in the recruiters that you are actually passionate about the job and have done your homework thoroughly.
Read and understand the job requirements
Every company has a certain set idea of what they are looking for in an employee. So, read the job requirements carefully to understand what they are looking for.
Draft your resume according to it and get ready to answer questions in such a manner that you can reinforce the idea that you are a perfect fit for the job.
Talk to your seniors
Your seniors have been through the whole process and have a better idea on what to expect from the interview. So, ask them for help and bank on their experience.
If any of your seniors have already got a job in the company you are going to interview for, then ask them to refer you or just throw in some good words about you. Even if not that, they can always help you with what kind of questions you should expect during the job interview and how to handle it.
Talk to your campus placements cell officers
You campus placements cell officers might have sat through a lot of placements drives and seen a lot of students get through. So, it goes without saying that you should seek their expertise if you want to succeed in the interview.
They might help you in more ways than you can think – giving you some last minute tips to helping you calm the interview jitters.
Prepare for common interview questions
There are some common interview questions that are repeated in almost every campus placements interview in one form or another. Prepare for common interview questions with answers so that you would have these answers at your fingertips whenever required.
Here are five interview questions that you should delve in
Ask questions in return
It is important to answers questions during a job interview but it is equally important to ask questions in return. Your campus placements interview should not be restricted to one people answering and the other people just asking the questions. You need to make a more conscious effort to turn the interview into a conversation in which both parties contribute equally.
Asking questions during a job interview projects you as a confident individual who knows what he/she doing. And, if those questions are insightful, then it reflects your keen interest in the job.
Read – Why is it important to ask questions during a job interview
Give mock interviews
Mock interviews are a great way for you to analyze where you stand and how well or poor your performance is. With sites like Mock-AI, you can give the interview in a simulated environment and let the application do rest of the work.
At the end of the interview, you will receive a detailed analysis of your performance, including how your body language, and all other non-verbal cues.
So, here was our campus placements preparation guide to help you on in this placement season. Work on your resume, your interview skills, dust and start reading the newspaper and get the job home!