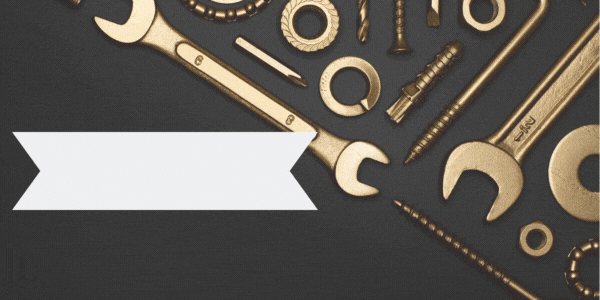 Can you think of a world without Engineers? Because that would mean a world where you won't have access to the most recent technology i.e., smartphones, the internet, gadgets, buildings, etc. The basic tasks would become very challenging and our everyday life. 
Since they play an important role in establishing a nation and act as its backbone. We must set aside a special day to honour their noteworthy contributions. 
AMCAT has helped Engineers over a period of time, since its inception, over 2 million students have taken the AMCAT test.
Register for AMCAT | India's Leading Fresher's Assessment and Job Site (myamcat.com)
India observes Engineer's Day on September 15 each year to recognise the birth anniversary of Mokshagundam Visvesvaraya's. The Indian Engineering Institutes honour their students' outstanding accomplishments on this day. Similarly, we at AMCAT would also like to add to it by celebrating Engineer's Day the entire month. We have been celebrating this every year, but this time we would like to thank them in a special way for their dedication & hard work.
AMCAT has been always working towards the progress of engineers by supporting them in every way possible. Be it job opportunities, selection process, interview preparation, or building a resume. The AMCAT offers a pool of technical profiles on the portal. AMCAT's Mock-AI works on helping a candidate to be ready and prepared for the interview. Another feature that adds to it is Resume Buddy, which helps freshers in building their resumes with the help of pre-defined templates.
Keeping all this in mind we are dedicating this September to the "Transformers: Ace of Engineers" for their diligence, efforts, dedication, and hard work.
AMCAT has emerged as an industry benchmark with 2000+ companies using it as a compulsory testing mechanism for entry-level job profiles.
AMCAT is used by hundreds of companies across industries, including semiconductors, telecommunication, automotive, life sciences, and IT services. Anyone who enrols for AMCAT gets access to a wide range of career options, including Software Engineers, Analysts, and Networking Engineers.
How AMCAT Plans on Celebrating Engineer's Day?
We are rewarding the efforts of budding engineers by offering them:
25+ tech jobs opportunities across verticals
On AMCAT's career page, there will be more than 25 tech jobs for engineers in the month of September. Apply to various job opportunities during this month and enjoy the benefit of Engineer's Month Celebrations!! Free Mock AI access will be given to the top 50 scorers.
We work alongside with industry-leading names like Provis Technologies, Agami Tech Pvt. Ltd., Zevee, and many more. Our list of client list covers multiple industries like IT Services, Banking & Financial Services, Automobiles, Telecom etc.
Free Mock AI access will be given to the top 50 scorers
The top 50 AMCAT scorers will receive a chance to appear for a free AI-enabled Mock interview. Mock-AI is a tool for interview preparation that uses AI-ML technology. It offers you thoroughly practice sessions before you go to your dream job interview. Mock-AI is available for INR 850 for anyone coming on the website, but we will be giving it free of cost to our top 50 AMCAT scorers this time as a gesture to reward the Engineers.
Honouring the top performers for their excellent performance in the AMCAT assessment
We will reward all the top scorers during our weekly webinars conducted to highlight the importance of engineers. The webinars focus Also, we shall be highlighting the hard work of engineers in our monthly newsletter. We publish the monthly newsletter with the aim to provide our readers with something that is open, honest, and useful since it keeps everyone updated on current and upcoming AMCAT events. So, do not wait more and enrol for AMCAT now and be one of the top scorers if you want to be recognized for your hard work.
Engineers are the core pillar of every invention and its operation. Contrary to common belief, engineering is not solely about construction projects. Numerous industries, including those in medicine, space, entertainment, transportation, and the environment, can benefit from engineering. Depending on their responsibilities, engineers can work indoors, outdoors, or in laboratories. Technology and engineering are closely related, and this has helped in developments across many industries. To create the magic, engineers use all of their expertise.
Come celebrate Engineer's Day with us and earn the recognition you deserve with AMCAT by being recognized for all the efforts and hard work you do!